Through a very emotional film, Rio 2016 Olympian Szandra Szogedi tells us the story of judo in Jamaïca, who she recently linked up with. Until recently, judo was not particularly visible in Jamaica. Today, not only Bob Marley and Usain Bolt but judo is also on the map at the Land of Love. Jamaica is one of the landmass at the Caribbean Islands with a 2.8million population spread across 14 parishes including its capital, Kingston.
'Out of many, one people' is the signature statement of this incomparable Island. The statement designed from history as at one point it was the Arawax Indians' foray, then Spanish invasion before the British conquered. On the 6th of August 1962, Jamaica was able to celebrate their independence. Although, they say history is bygone, Jamaica's traditional dishes has kept a taste from the past. On the main streets, modern buildings contrast sharply with the crumbling architectural relics of former centuries. Life in Jamaica is various depending on the location, however, even at areas where poverty roars, kindness and generosity always sings louder. Today the "Yard", as the locals call it, is an exceptional independent Caribbean Island, where Judo has successfully landed last month.
Throughout the week of April 6 to April 11, recently mandated Jamaican Judo President, Mr. Dwayne Barnett travelled around the Island in cooperation with the International Judo Federation and Fighting Films to introduce judo. Mr. Barnett was accompanied by Rio 2016 Olympian, Szandra Szogedi. Filmmaker and judoka Victor Garcia Osado also joined the trip capture this magnificent expedition. The outcome was incredible and judo became a real fascination at its' new location. The journey involved visiting local community centre as well as primary schools, spreading a new 'way of life' across. Training sessions were delivered around the following three areas: Kingston, St. Catherine and Montage Bay. At certain places, children literally run off the road into the dojo to learn something new. In addition, parents also joined with inquisitiveness and open mindedness. The dedication spoke for itself at the Island and when words began to spread about judo, individuals walked hours in the heat to attend at their first ever judo session. Jamaica's population considered a very sporty and active nation, with Judo, undoubtedly, being a great addition.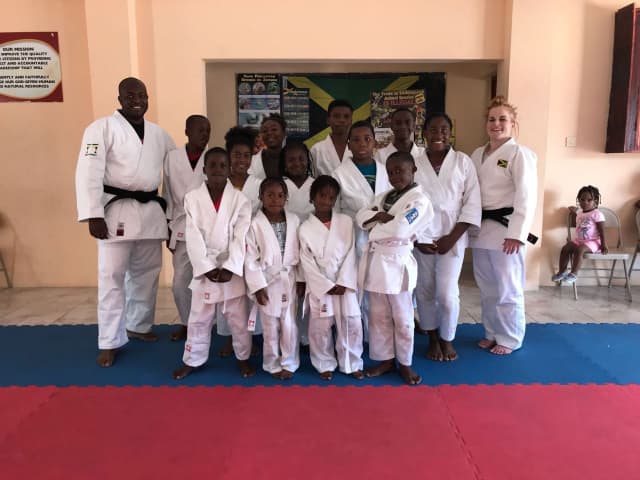 St. Cathrine The three musketeers began their judo development journey closer to the South, to St. Catherine, which is located in the county of Middlesex, and is one of the island's largest and most economically valued parishes because of its many resources. The President, Mr Barnett explained further:
"We have visited several schools and community centres. St. Cathrine is one of the places in Jamaica which has been heavily developing and has easy access to the capital, which makes it a prime location for judo. Our training session was very well received and children as well as adults really enjoyed their sessions. Following our attendance, the head of the community centre has immediately requested to establish an ongoing judo program and a number of parents are already enquiring about regular classes."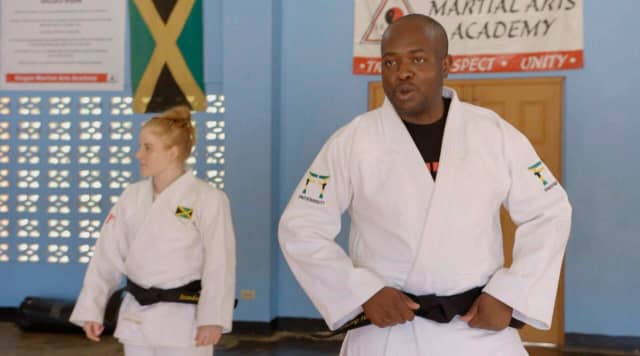 Kingston The capital city and the chief port of Jamaica, Kingston, is sprawling alongside the south-eastern coast of the island backed by the Blue Mountains. The city is famous for its fine natural harbour and just like any other capital, it is very different from the rest of the Island. Kingston is the place where insufficiency is at its highest and also the place where people crave for opportunities to develop and learn something new. Rio 2016 Olympian, Szandra Szogedi expressed her thoughts following the journey;
"Kingston was very diverse, we travelled around the city and passed from teaching children of diplomats to spreading judo at one of the roughest area, Kingston 13. It has been a real honour to deliver judo lessons at all locations. Despite the differences in their circumstances, the fire for judo was equally flaming."
Mr. Barnett added: "Kingston is certainly different to the rest of the Island. We would like to set up something similar what Flavio Canto has done in Brazil at the Favela. Kingston 13 is a very similar place. In this particular district, crime is part of their everyday life. If we could bring judo in there to create peace, and for it be an alternative to violence, it would be a significant achievement for the area."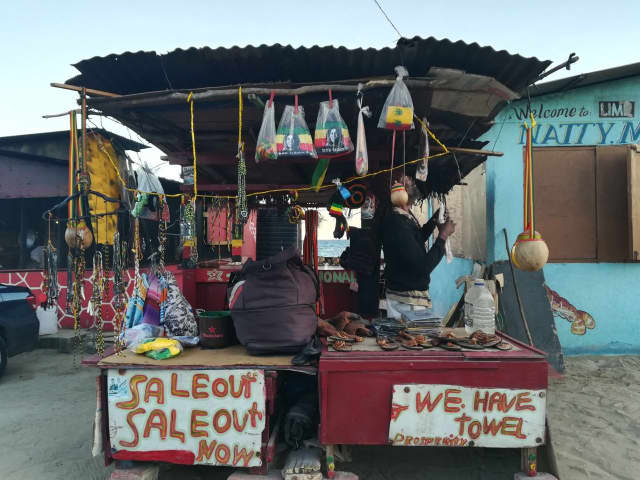 Montego Bay For the final stage of the voyage, the delegation head towards the North coast to visit the place which most known as the touristic paradise, Montego Bay. Mr. Barnett said:
"Montego Bay is predominantly known as a touristic area with white sands, beautiful beaches and clear water. Although it is known as the paradise, if you go behind the glimmer, there are areas with heavy insufficiency. Judo is more than a sport, it is a way of life that actively and positively helps people in difficulty."
The President concluded: "Judo is a gift and I am really keen to give this gift to my nation. I would like to thank first of all to the International Judo Federation for giving their trust to me and our team. Also, massive thanks to Szandra and Victor for taking their time to travel out here and support the project as well as for Fighting Films for providing the uniforms to enable our children to enjoy judo fully equipped. We have had so much support from individuals and we are truly thankful for all the help. We are very excited and looking forward to have Jamaican Judo at the World Judo circle."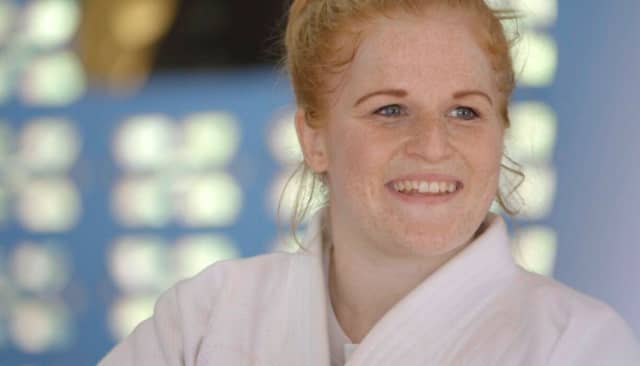 Szandra Szogedi Szandra Szogedi is a well-known judoka on the international circuit. Born in Budapest, Hungary, she started judo at the age of 11. She represented Hungary on the international stage and won several national and international medals. At the age of 18, she moved to England. At this stage, she stopped judo and was working in a hotel as waitress without speaking a word of English, until she saw the opening ceremony of Beijing 2008 and realised she still had a strong desire for her childhood dream: The Olympic Games. Ghana offered her the opportunity to be able to chase that dream.
Szandra said: "The years of waitressing and not being able to train everyday made me realise that judo is the one I want to be connected for the rest of my life as well as giving the opportunity for others to feel this strong meaning."
Filmed directed, filmed and edited by Víctor García Osado - JudoAttitude