While Jean-Luc Rougé, Secretary General of the International Judo Federation, was attending the Gold Coast 2019 SportAccord Conference in Queensland, Australia, he had the pleasure and happiness of participating in a judo session with Judo Queensland judokas at the invitation of local judoka and the Australian Judo Federation.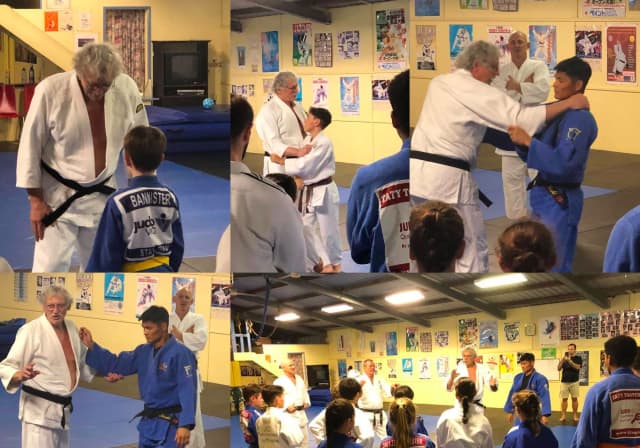 For several days, the first World Champion in the history of French judo, having taken part in two Olympic Games as an athlete and also president of the French Judo Federation, took part in the SportAccord meetings during which he represented the IJF. As he was getting ready for the return flight, he was able to barter the suit and tie against the judogi to participate in a judo session with young Australian judokas from the Ohori Judo Club.
"It was a great pleasure for me to be on the tatami. It love when I can put on the judogi to feel the sensations of the dojo. It is an immense source of joy to be able to share my passion for our sport with all the judokas and the youngest ones in particular. I also found that the judokas had a real good technical level. It was a very lively session, with joy and that made me really happy", said Jean-Luc Rougé at the end of the evening.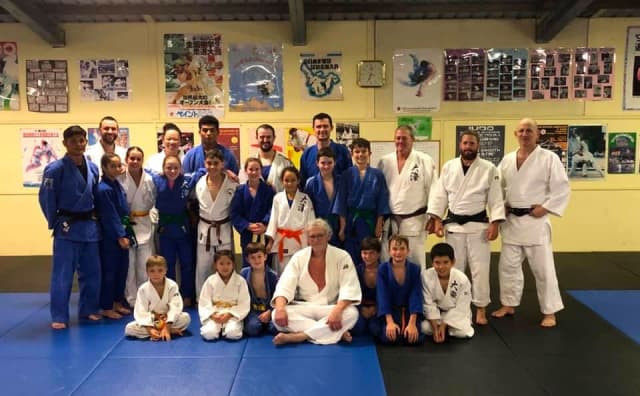 The local judo officials were delighted with this impromptu visit: "Tonight we were so lucky to have Jean-luc Rouge, Secretary of the IJF and 9th Dan. Jean-Luc competed at two Olympics, held a world title and three European titles. He was in his last minute training session at Ohori, only hours before he flew back to France, his first time coaching in Australia. Please come back soon!"
Paul Nelson, Judo Queensland President, declared: "Jean-Luc Rougé gave a real Masterclass. He emphasised that the kids should be the pilot of their own judo journey - study why it works and how to build a technical repertoire to manage the challenges given by their competitors. He told about how his judo was influenced from a young age and how he developed his kumi kata to be able to throw to left and right sides. He showed that technical feats that conventional wisdom says isn't possible are made possible by champions and innovators on the mat. It was great to hear his stories about great competitions and players. A great great German player and French and Australian coach Peter Hermann, 9th Dan, was his coach when he won the world championship in 1975 and here we all know Peter."
© Photos: Judo Queensland, Australia