2022 was a year full of hard work, joy, tears, excitement, learning and achievement for the Judo for Peace South Africa programme. This was a year of perseverance. The team went through a lot and ultimately enjoyed the benefits of the seeds sown in the dojo, while the hard work delivered by all judoka helped them to apply the judo teachings to everyday life.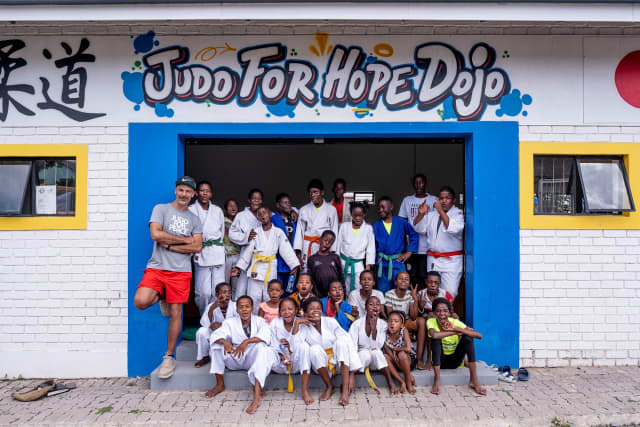 The Judo for Peace South Africa programme has its headquarters in Johannesburg, where Roberto Orlando, IJF Academy alumnus, has run activities since 2017. The JFP programme runs in collaboration with UNHCR (the UN Refugee Agency) and in synergy with other partners such as Made to Play (Nike), Future Families and Judo South Africa. Since its inception in 2017 the programme has seen its judoka growing in number and quality with now 6 active dojo facilities in the metropolitan city of Johannesburg, judo activities in several schools and a close collaboration with the Gauteng Department of Education. Towards the end of the year, Judo for Hope in Alexandra under the Judo for Peace umbrella, held a one-day activity during the "16 Days of Activism' campaign. This took place on 7th December in partnership with the UNHCR and Future Families. The organisations managed to partner up with Alexandra Police Officials Col Kumwenda, Cpt Chuene, Cpt Bokaba and Sgt Mabunda, who gave speeches with a lot of useful insight and much needed information about gender-based violence.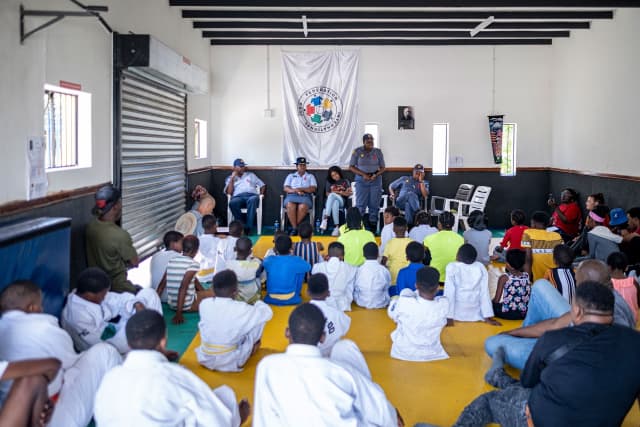 The programme of the event included a short but very powerful judo demonstration by Alexandra judoka, followed by two eye-opening speeches from officials who spoke about the procedures the state follows with GBV cases, from the time the complaint is lodged to the point of judgement, which sometimes ends with successful prosecutions. Afterwards the whole audience was treated to a calisthenics show by one judoka / YouTuber, Zego God Physique, who trains at the Berea dojo Enock Miguel AKA and who demonstrated some beautiful techniques. The event became even more exciting when the audience engaged in a round table discussion focussing on GBV issues in depth. The team then closed the day with a delicious braai, the local barbecue, which brought everyone together.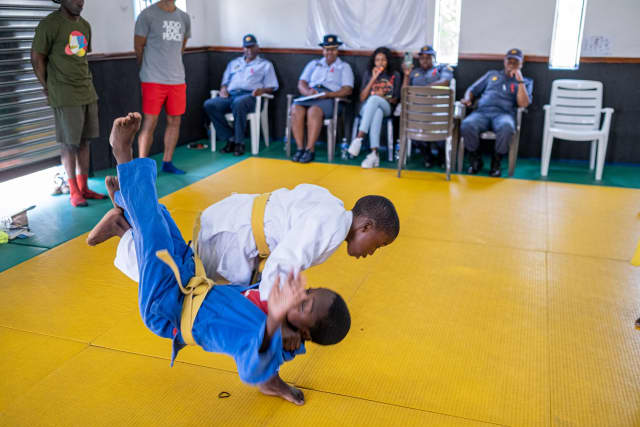 This meeting left the judoka happy to have learned much in such a short period. They are now looking forward to putting their learning into practice, starting in their homes, dojos, schools and their circles of friends. Judo for Peace South Africa Coordinator, Roberto Orlando, felt honoured to have delivered such a powerful event with so many important stakeholders present. Thanks to the initiative of the International Judo Federation, Judo for Peace South Africa pledges to continue striving to help communities to develop and live better.