On the occasion of the World Refugee Day that took place on June 20, the IOC announced the list of Refugee Athlete Scholarship-Holders aiming to be part of IOC Refugee Olympic Team Tokyo 2020. The International Judo Federation is very happy that among the eight sports that were chosen, judo will, as it was the case in Rio 2016, welcome two refugee athletes to participate in the homecoming of judo at the Games.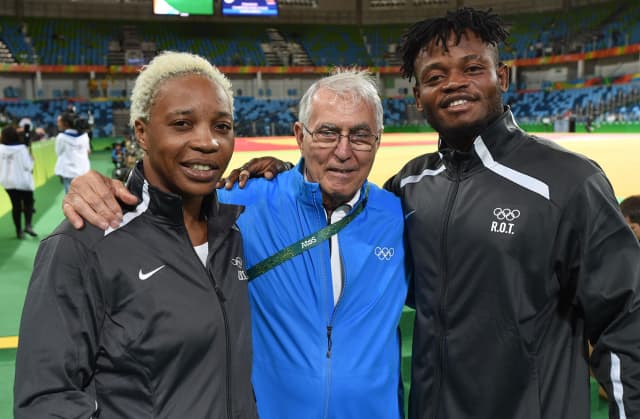 Yolande MABIKA and Popole MISENGA, both born in the Democratic Republic of Congo, have already the experience of participating in the Olympic Games as they were among the very first 10 athletes to integrate the refugee team that was to compete for the first time at the Olympics a few years ago. Both living and training in Rio de Janeiro, they will participate again in Tokyo 2020, Yolande in -70kg and Popole in -90kg.
Popole MISENGA, who is now 27 years old, recently participated in the Baku Grand Slam, and was really pleased to compete again at the international level: "I live and train in Brazil, my adoptive country, at the Instituto Reação in Rio de Janeiro led by Flavio Canto and were Olympic and World Champion, Rafaela Silva started judo. I was born in Bukavu, the area worst affected by the DRC civil war from 1998-2003. As a judoka, I represented the Democratic Republic of the Congo in international competitions. But after years of difficult training conditions, I decided, along with fellow judoka Yolande Mabika, to seek asylum in Brazil during the World Judo Championships in Rio in 2013. The UNHCR officially gave us a refugee status in September 2014."
Talking about his experience during the last Olympic Games, the young man declared: "I was so happy when I found out I was selected for the IOC Refugee team. It meant a lot for me, to be able to represent all the refugees in the world on the international sports platform. It gives me strength on the tatami representing the millions of persons who had to leave their home and country. Judo has saved me." As now Popole MISENGA is again selected for the next Olympics, he dreams of representing once again all refugees on the sports world stage.
Yolande Mabika was born on 8 September 1987 in Bukavu likewise her teammate Popole. During the conflict in DRC, she was separated from her parents and taken to an orphanage in the capital Kinshasa, where she started practicing judo. Years later, after having integrated the national team, she sought political asylum in Brazil after travelling there to compete in the 2013 World Judo Championships. Leaving to find help, she never competed though and after several days of wandering in Rio, she found a community of Congolese immigrants in the Brás de Pina neighborhood, and the next day went to the hotel to get Misenga.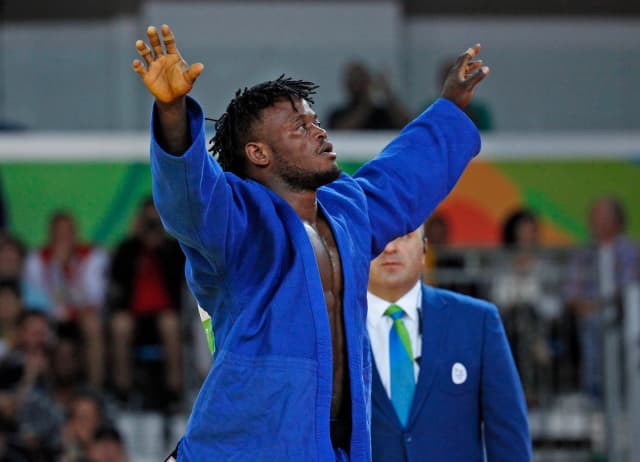 She started judo training at the Instituto Reação, a judo school founded by Olympic bronze medallist Flávio Canto and now trains under coach Geraldo Bernardes in Rio de Janeiro. Before joining Reação in 2015, Mabika even slept on the street, and worked as a sweeper and at a textile mill. On 3 June 2016 the IOC announced that Yolande would be part of a team of ten athletes selected to compete as part of a Refugee Olympic Team at the 2016 Summer Olympics in Rio de Janeiro, Brazil. She is now again selected to compete in Tokyo: "A dream come true", said the young woman.
Popole and Yolande will be part of a bigger team in Tokyo 2020, including 37 Refugee Athlete Scholarship-Holders. All are being assisted by Olympic Solidarity through its Refugee Athletes Support Programme. Through training grants, Olympic Solidarity and their host National Olympic Committees help refugee athletes not only to train with the aim of qualifying for the Olympic Games Tokyo 2020, but also to continue their sporting career and to build their future.
The International Judo Federation has been very active over the past years to support refugees. Three refugee camps programmes are running in Turkey, Zambia and Malawi and a refugee programme is ran by the IJF in South Africa, while the IJF announced in April 2019 a new set rules regarding the participation of Juniors and younger immigrants to IJF or Continental Union Juniors and younger competitions.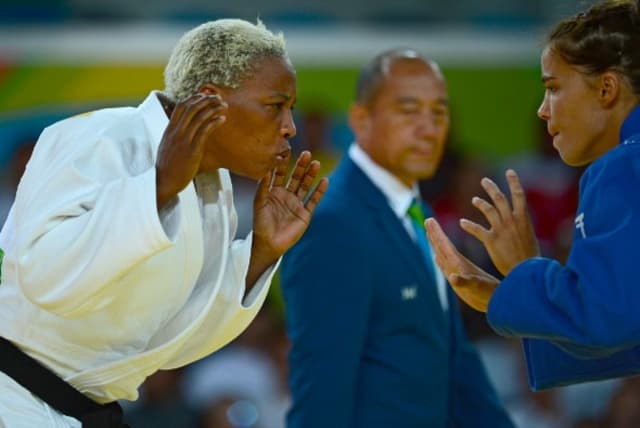 IJF President, Marius Vizer, declared on that occasion: "This new set of rules opens the way to millions of young athletes giving them access to elite sports and helping their integration in their host country. As many times before, Judo proves to be a bridge between people and cultures, an educational pillar that contributes to a better world. By taking this historic step, Judo sets an example in the sports world, as part of a project that was recognised and recommended also by the Executive Board of the International Olympic Committee, in the general framework of promoting the Olympic ideals of peace and unity, through one of the main moral principles of Judo: 'mutual aid and prosperity'."
As the list of the Refugee Athlete Scholarship-Holders was released, IOC President, Thomas Bach said: "On World Refugee Day, we celebrate the strength, courage and perseverance of millions of refugees. With the announcement of the list of Refugee Scholarship-Holders, we want to show that refugees are an enrichment to sport and to society. All athletes announced are aiming to be part of the IOC Refugee Olympic Team Tokyo 2020. This team is the continuation of a human journey that started with the first IOC Refugee Olympic Team Rio 2016. The team will send a signal of hope to all the refugees around the world and will be a reminder to everybody of the magnitude of the refugee crisis."
UN High Commissioner for Refugees Filippo Grandi declared: "Sport is a universal language that transcends borders, walls, wars and other barriers. It's a powerful tool for helping refugees to heal, grow and become part of their new communities. These inspirational athletes are a symbol for refugees all around the world. They show what can be achieved, against all odds, through resilience, determination and dedication to what you love."
The international Judo community is happy to be part of this programme and will continue to support refugees throughout the planet to offer them a better world to live in.