Sanda Corak is the President of the Croatian Judo Federation. She is also an IJF Executive Committee member and the chair of the Gender Equality Commission. Today she told us what she thinks about women's judo.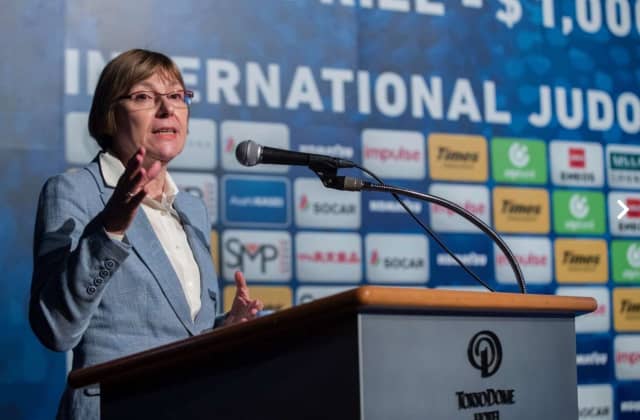 "During the last decade women's judo made significant progress in every aspect. Today, every competition on the national or international level is organised both for men and women. Through the IJF World Judo Tour, women's judo is promoted all over the world and today we witness that the audience is interested to watch women's matches on the tatami as much as the men's.
Every national judo federation would like to see their female athletes with medals and when those athletes finish their active sport career, we need to retain them in judo. Today, we are used to seeing women in judo as referees and coaches and also in various technical positions. As Dr Lisa Allan pointed out, though, we need more women in leadership positions.
In order to empower women, the IJF made statutory changes and recommends that the gender representation in governing bodies of member national federations and continental unions should be at least 25% for the less well represented gender. It has been proven in many cases that diversity results in better decisions.
Judo as an Olympic combat sport has become more popular in many countries and the number of active judoka has risen. With the changes of the rules, judo is easier for non-judoka to watch on TV and with all the values and its moral code, judo is also promoted as an educational method. So many parents find it useful for their children, both boys and girls.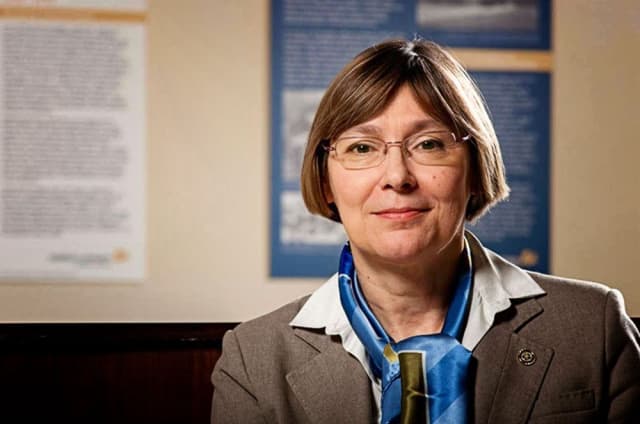 Judo is an example of sport where the genders are equal in every aspect of competition, from rules, prize money, competition opportunities and mixed team events, making judo appealing for girls and women. National judo federations together with the IJF are working hard to always highlight the benefits of judo. The IJF is continuously working on different projects with the aim of helping local and national federations to improve conditions in their regions and countries: Judo in schools projects, Judo for Peace. That is also helping women's judo. With all those joint activities, young girls practising judo now have plenty of role models who they can follow.
Judo is still perceived as predominantly a sport for men in many more culturally traditional societies though, so we all have to continue working, first to attract more girls to judo and then to help them so they can apply and become candidates for various positions, especially leadership positions. Numbers are reliable for making conclusions, although we have only 12 women as national judo federation presidents. However we also have 60 women as general secretaries (Gender statistics, IJF Judobase, 2022) and those are positions that can influence policy and decision-making.
I would like to point out that judo has many different aspects and to promote it better we need expertise and knowledge from many fields, such as psychology, kinesiology, medicine, economy, technology, arts etc. Education is an important part of life and educated women in judo can find their roles in developing judo, I am sure.
As the situation is different in different parts of the world, besides constant effort to promote female athletes and supporting coaches, at the Gender Equality Commission we think that the exchange of good practices will help all those national federations that do not have enough resources, either human or financial ones, to support women's judo, to see what kind of activities are more successful. So, we plan to start organising online round tables on gender equality in judo, inviting only a small number of countries to each of the meetings, so we can discuss the pertinent obstacles and ways to overcome them.
Recently, the GEC launched a new version of the Gender Equality Strategy, not only as a strategic document for the IJF but also as a suitable framework for all the national federations. We would also like to create a positive atmosphere for women's judo in those countries that are not supporting women in judo, because we know that simply giving both genders the same chances is not enough, as Dr Lisa Allan always highlighted, "we need equity to achieve equality."
Basic problems regarding gender inequality in sports stem from social boundaries such as tradition, culture and the related family or social expectations. Although we cannot remove those barriers through sport systems alone, with judo as a sport focused on the individual but also on the betterment of society, through judo we can make a significant impact on minimising those barriers.
We have to be aware that the social norms in the world are changing fast, so today we have 'the floor' so that through judo we can encourage those changes. Judo needs to be perceived and recognised as a sport equally suitable for women and men."