Latvia has officially joined the Judo for Children / Judo in School programme of the International Judo Federation. The aim of this program is to integrate judo into school curricula so that children can benefit from the sport and learn its values ​​in order to create a more just society.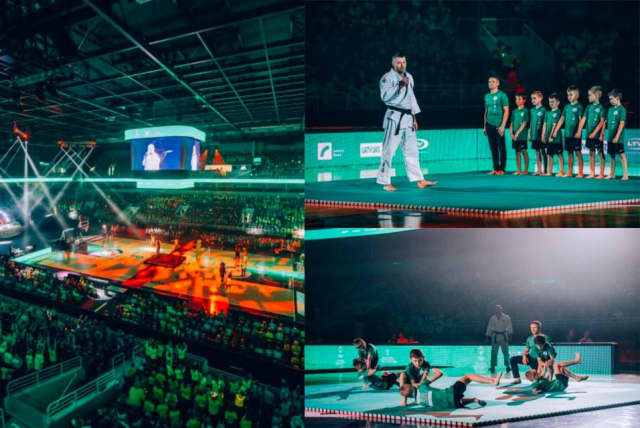 Since the first of September, Latvia has thus joined the list of countries (more than thirty to date all over the world) that have made judo a constituent element of the education of the youngest. The launch of this vast program across the country took place recently in Riga in the presence of 8,000 children and their teachers, but also the head of state, Mr. Raimonds Vejonis, and the concerned ministers (sports, education and science) as well as representatives of the National Olympic Committee.
Sport already has an important place in the Latvian educational landscape. Each week the children have two sport sessions and recently a third session was added. They can discover no less than 5 sports per week, including judo now.
The programme has started in 3 schools and 7 are waiting for the tatami sent by the IJF. Thus, as soon as all equipments are delivers, ten schools will officially be included in the programme, and step by step, the size of it will be increased. Based on the number of classes in every sigle school and on the fact that each class has between 24 and 30 pupils, it is already several hundreds of children who can benefit from the judo sessions once a week.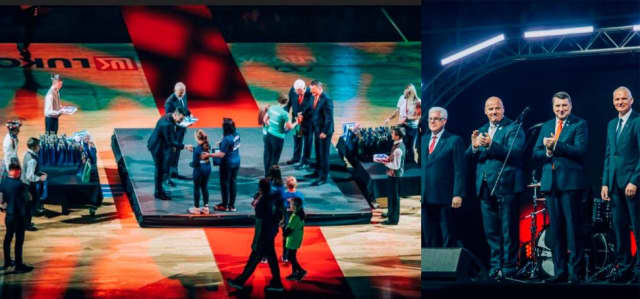 The Judo federation, led by Vsevolod ZELONIJ, explained: "With judo we aim to encourage young athletes to develop discipline, responsibility, self-control and courage. But we also want to use the ukemi techniques (break falls) not only for judo purposes but as an effective daily injury prevention tool. Last but not least, we want to build sustainable sport habits to promote an active way of life."
Agris Dravins, from the Latvian Judo Federation Education and Development committee said: "Our expectations of such a programme are high. According to the programme itself and the age group we are dealing with, we want to develop all the physical and psychological characteristics of the young people. We believe that through judo we can help the children to focus more and be able to follow instructions, analyse and understand what is happening in a given situation. We want to make sure that all techniques are applied correctly and in a safe environment. Judo can really help our school children to develop their self-confidence. That is one of our priorities."
After this launch phase, the objective is to include judo in the 775 schools of the country. Agris Dravins added: "Judo is not only a sport. In Latvia in 2017 for instance, there were 18,253 injuries as the result of a fall (in school, at home...). More than 5,000 of those injuries concerned children. Judo is definitely gonna help to reduce that number. Furthermore, in an era of electronic games, where people survive, loose, win and take risks virtually with a distorted approach to reality, it is important to propose physical activities. We also believe that through judo we can fight against social inequalities prevailing in schools."
For sure this ambitious programme that will offer skills for life to the Latvian children, is only at its early age, but the goals that have been set are high and if today there are 34 judo clubs in the country and almost 3,500 judoka, for sure it will also have a positive impact on the popularity of the sport throughout the country.