We recently spoke with the President of the Zambian Judo Association, Alfred Foloko, who initiated the project Masks for Africa. Following his footsteps and in the midst of the global pandemic of Covid-19, the International Judo Federation launched a vast fundraising operation to come to accompany Africa, in order to provide masks to those who need them most. The first stage of this major initiative has been underway for several weeks in Zambia.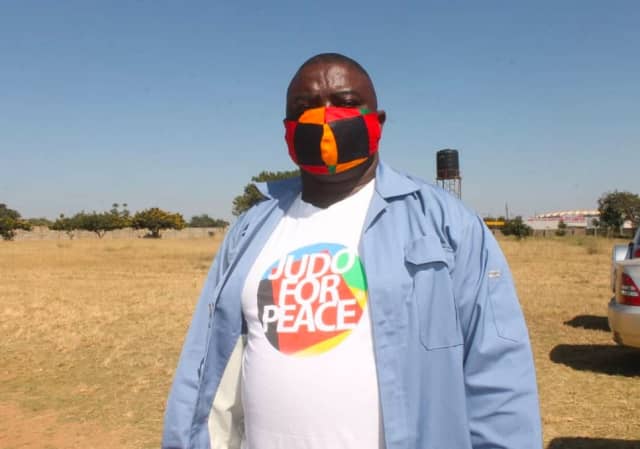 Alfred Foloko is a busy man. President of the Zambian Judo Association, he is also president of the Zambian Olympic Committee and before the pandemic had meetings one after another to manage all the projects underway in his country. For several weeks he has swapped the suit and tie for an outfit that allows him to go into the field and distribute protective masks, "I am very busy. Every day I am on the ground to go to meet people. We have been in confinement for several weeks and gradually restrictions are being lifted now, but the number of cases of contamination continues to increase. We must redouble our efforts."
Very early on, the Zambian judoka community mobilised, "When I saw that the virus was becoming a global issue, I worried for my country and for Africa. We could see on television that Covid-19 was wreaking havoc in Europe and Asia, in countries with modern and efficient health systems. Considering the conditions that exist in our African countries, I immediately understood that we had to act quickly and that it was important to react. This is what our government has done. However, the situation remains critical. It is very disturbing, because often in the most vulnerable communities, there has been no real awareness of the danger. People saw the news from Europe and imagined that it could not affect themselves. Also, when you have less than US$ 1 a day to live, buying a US$ 1 mask is not an option."
Among the consequences of the first restrictive measures taken in the country was the cessation of all sports activities, "Overnight, the whole Zambian sports community stopped functioning, but sport can play a different role from just that of animating the city. It must have an impact on society and as a judoka, I told myself that the fight should not take place only on the tatami. So we took responsibility and despite the dangers, we went out to help the poorest."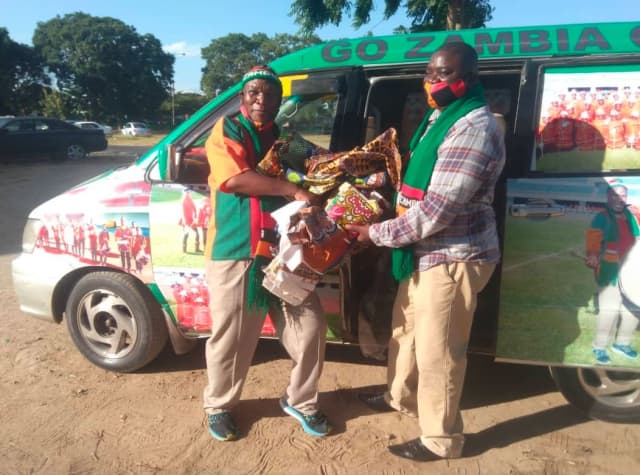 A first initiative has been launched to help refugees, "As part of our projects, we have an important Judo for Peace programme which supports the refugees, who are numerous here. You know, despite the confinement, we are free men and women, but the refugees have suddenly found themselves doubly locked up and it was our duty not to leave anyone on the side of the road. They live in densely populated areas and have even less access to basic healthcare than the rest of the population. So we raised some funds and started distributing masks in the refugee camps. I asked the judo family to take up the idea. Our athletes who could no longer train also benefited from masks and then they put themselves at the service of the production and the distribution. Little by little we have widened the distribution circle by entering the compounds (Townships), which house Zambian citizens."
These first mask allocations attracted the media and quickly Alfred Foloko's telephone began to ring more and more, "We went on radio, TV, in the print media. We started putting up posters everywhere to raise awareness about the fight against Covid-19. The fight became global. Organisations that help the poorest communities contacted me because they wanted to help us reach those who needed help the most. We offered masks to the refugees, in our judo clubs and then in the communities. We do not limit distribution to judoka. Quite the contrary. To date, more than 5,000 have been offered and another 5,000 are ready for distribution."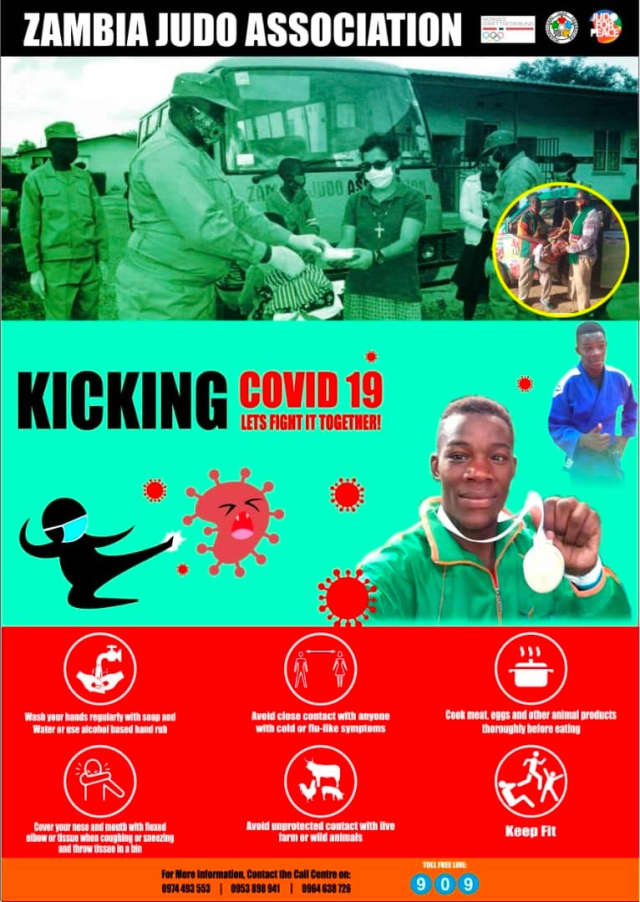 The least we can say is that Foloko and his team are welcomed with open arms every time the bus of the Zambian Judo Association arrived, "People are overjoyed to see us. Often the communities we go to are on the margins of society and for people to own a mask is unthinkable. Often, also, they did not imagine that the sports sector could help them. So often after the joy, it is the surprise which is read on the faces. For them it was unimaginable that a sports federation could come to meet them."
President Foloko sees even further, "As president of judo for the Southern African Region, I am in contact with my counterparts from other countries. We will also do everything to help them because often they face even more critical situations. I also ask them to launch actions on their home grounds. It is important."
The IJF's support is crucial, "At the very beginning, we were only thinking of setting up a small project to help the refugees, but as I said, our initiative quickly gained momentum. Honestly, I am not surprised that the IJF actively supports us. Throughout the years, the organisation and its President, Mr. Vizer, have always been with us. Judo for Peace is an important part of our development. We need unity and understanding among peoples. So knowing the IJF is by our side is comforting and has allowed us to really have a massive impact. We have not distributed just a few masks, we are in the thousands and we will continue."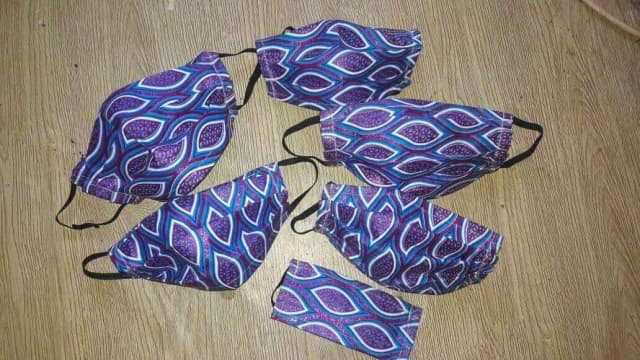 The impact that Covid-19 has had on the world is still difficult to measure, but Foloko already sees aspects of it, "Our lives have been turned upside down here, as elsewhere. In Zambia, judo is the only sport that has met things head on and has had a real impact on the population. Other sports are asking for our help now. Everything stopped and one day or another it will be necessary to restart and find normality, a new normality. One day we will have to convince parents again to entrust their children to us, because more than ever our society needs sport and judo in particular, to instill real values in our young people. We will have to work together. We are going to have to support each other. For the moment, I urge everyone to stay safe and pay attention to their neighbour. As a judoka I want to give society what it has offered me. Hand in hand we will get there."
Before leaving on the bus of the Zambian Judo Association, to distribute even more masks to everyone, Alfred Foloko added, "There is a formidable chain of solidarity that has been set up, from all those who make the masks, to community leaders who open their doors to us, without forgetting the authorities of the country and the President of the Republic in person, who is engaged in the fight. Judo is on the front line. It is our role, it is our philosophy. We have this in our hearts and tomorrow we will be able, more than ever, to build a more just world."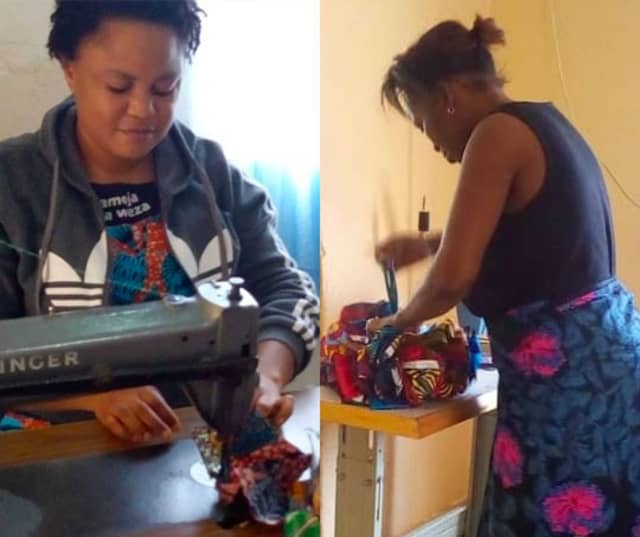 The International Judo Federation continues to collect funds to finance the manufacture and distribution of masks, facilitating, in these difficult times, the generation of economic activity for the most needy. You too can contribute to the momentum of solidarity by logging on: https://donation.ijf.org/