The African continent is huge and with its vastness and, in some areas, a lack of robust infrastructure, comes a fountain of challenges, not just for judoka but for the whole of society.
It is fair to say that despite all good intentions, judo cannot solve all difficulties but where there is effort there is always accomplishment, a phrase coined by Jigoro Kano at judo's beginnings, and in pockets of Africa wonderful things are happening in all sectors of the judo family.
In recent weeks a huge combined effort from Senegal, Cameroon and Egypt has seen the continent stage two successful continental opens and three refereeing seminars. Cairo was first, at the end of October, providing a refereeing seminar specifically designed to develop the skills of women in the role. 15 female referees participated, studying to enhance both their theoretical and practical understanding.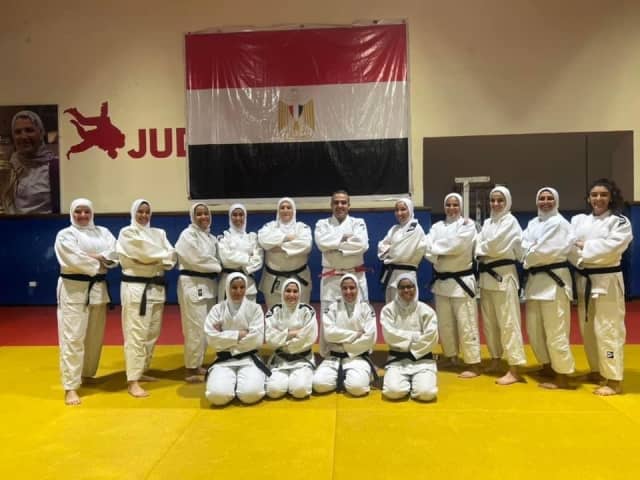 This collaboration between Egypt's Ministry of Youth and Sports and the Egyptian Judo Federation is a welcome moment and the course, held from 27th to 29th October, was a great success.
Following on from the productivity in Cairo, ahead of the African Open in Dakar, Senegal, a further education event for referees was held. Mr Siteny Randrianasoloniaiko, President of the African Judo Union, was pleased to welcome former IJF Head Referee Director Mr Juan Carlos Barcos to lead the seminar, run on 11th November, with a specific emphasis placed on in-depth interpretation of the judo rules for the remainder of the Paris 2024 Olympic cycle.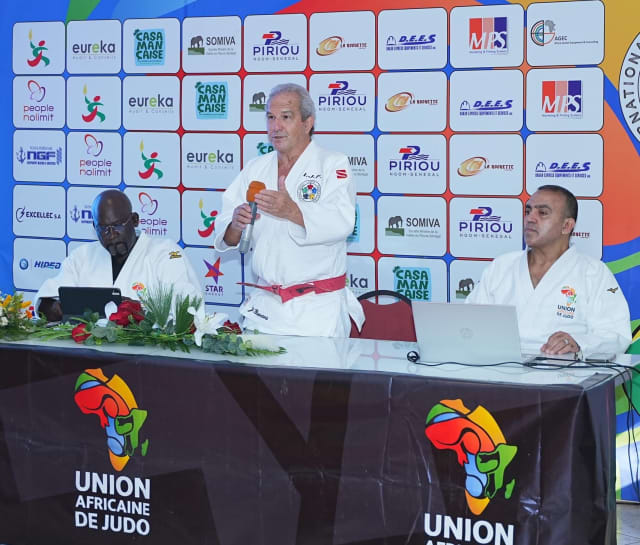 Dakar was then first of two African cities to open their doors for the purposes of high level competition. The Senegalese hosts provided an excellent venue for the 26 delegations and there was fierce rivalry for the podium places.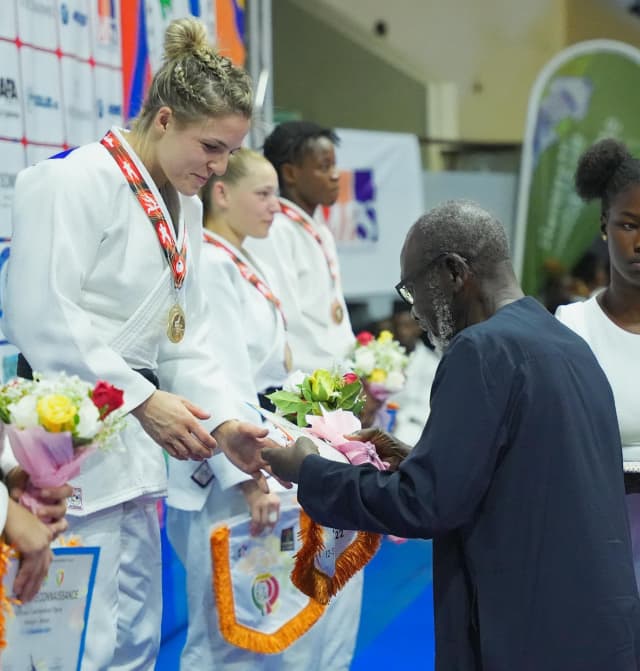 In Yaounde, Cameroon, just a week later, their continental open was held but with the added bonus of catering for the juniors and cadets as well. Over twenty countries took part including an overwhelming number from the host nation, showing their intention to develop and improve. This event, just as with Dakar, followed a refereeing seminar and this time 22 referees attended prior to officiating at the tournament.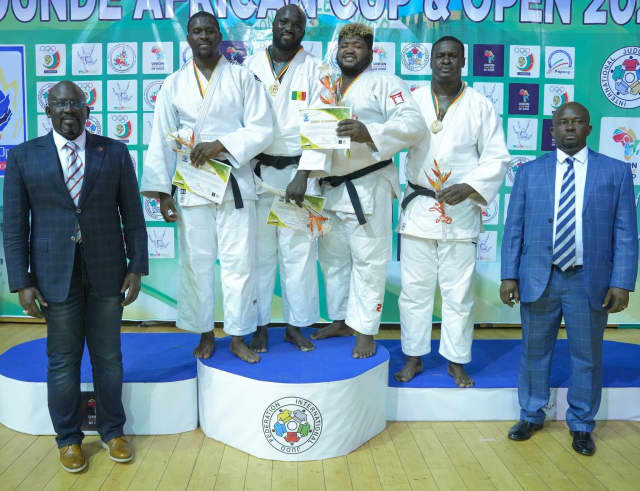 From Egypt to Senegal and Cameroon, we are shown that Africa is focusing a great deal of energy on promoting women and the youth while also continuing to climb towards the elite level on the competition tatami.