This Olympic Games, in Tokyo, amid masks and quiet and traffic-free roads, was stripped back to its simplest form, despite the complexities of logistics. It became an honest representation of Coubertin's vision of participation at the highest level and it exuded the values of Olympism.
Coubertin told us, "The important thing in the Olympic Games is not winning but taking part. Just as in life, the aim is not to conquer but to struggle well."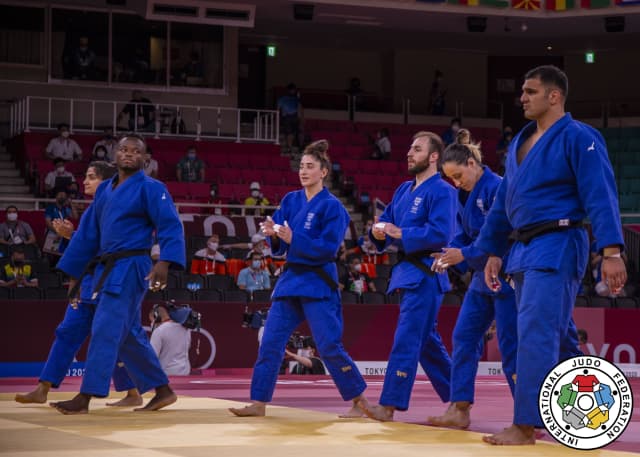 This philosophy has never been better illustrated than by the 11000 athletes competing in Tokyo this Summer, almost 400 of them at the Nippon Budokan, hunting medals for judo excellence. The struggle has been epic, with a disturbed qualification period, battles with illness, travel restrictions, quarantine, vaccine procedures and on and on and on. It is a wonder any of the athletes had energy left to fight as they did.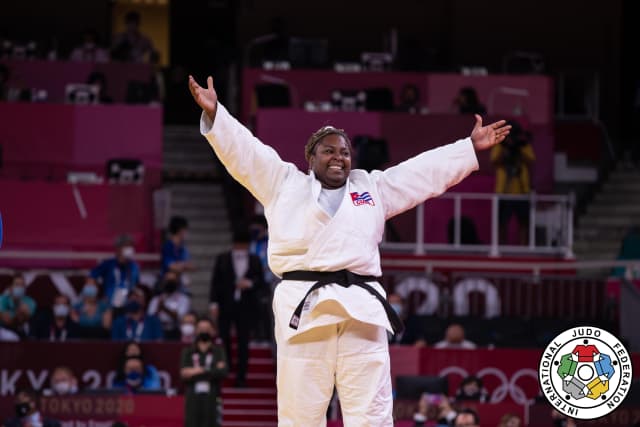 My overwhelming attachment to the Games, this time around, was simply to make it happen, to be part of a swathe of people working to ensure all our athletes had every opportunity to complete their cycles, become Olympians and reach their goals. The potential for devastating lifelong disappointment with the postponement and possible cancellation of this edition was magnified, multiplied and very stressful. It was so visible.
But it ran! It ran smoothly. It didn't have the festival feel of previous Games or the heaving tribunes full of sports fans and athlete families but it had the essence of the Olympics, in abundance. With no commercialism and no distraction from the sport itself we were exposed to the purest form of competitive judo and the values of Olympism were unmistakeable.
We saw respect at every turn, from Smetov (KAZ) and Takato (JPN) delivering the most acrobatic and total semi-final I've ever seen (-60kg), to the German team presenting gifts to the Refugee Team to thank them for being part of their experience.
We were shown the most genuine friendship when Agbegnenou (FRA) was seconds into wearing her crown as -63kg Olympic champion and she held her opponent, Tina Trstenjak (SLO), aloft and they celebrated each other's incredible journeys and achievements before even leaving the tatami.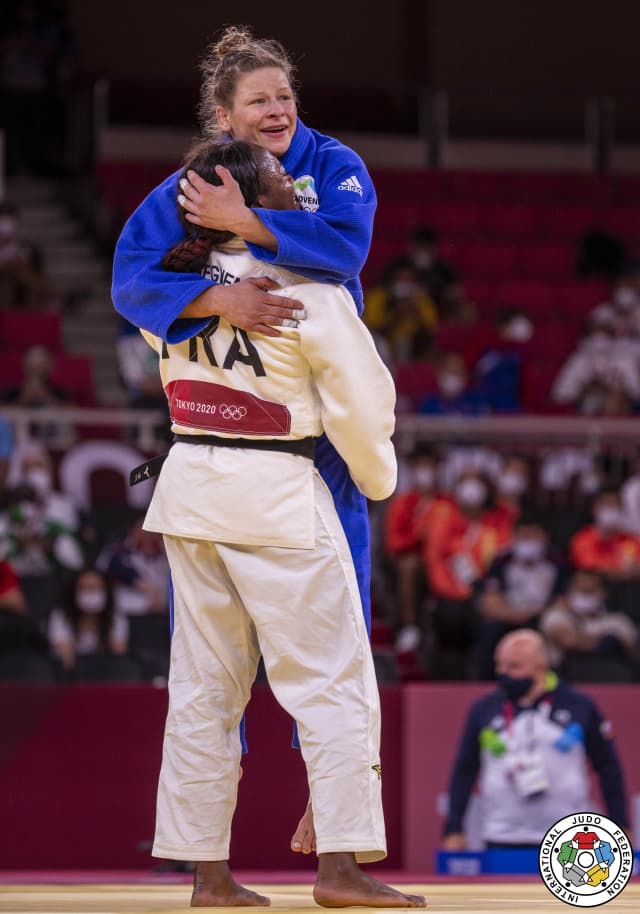 We had excellence on tap from Abe and Abe, Krpalek, the French mixed team; this is an inexhaustible list. There was no reason to miss a single second of it. We were denied the chance to mingle and socialise and so sport was our only priority and this gave us focus and momentum in a way that we have never had before.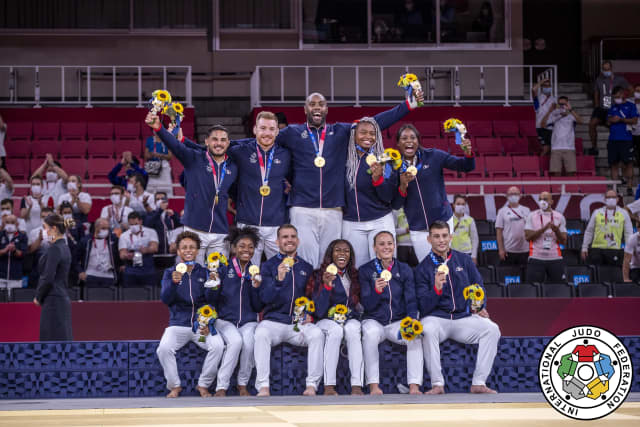 In our judo community we had the luxury of time and precision submersion in our environment. For me this was most pronounced in the tiny moments I observed. I can list some but know that there were hundreds, if not thousands of these moments and each one struck me and added to my feeling of inclusion and honour.
I noticed coaches delivering drinks to their support teams, ensuring their medics had a coffee, the training partners stayed hydrated and their athletes had no external stresses.
I spotted Teddy and Tamerlan walk back to the warm-up area with only meaningful reflection to accompany them. Once there, there was no glee from Mr Bashaev and no frustration or temper from Mr Riner. There was only quiet and a renewed focus ready to compete again some minutes later. Each offered the perfect response to their unfinished day and they were the almost unseen definition of what champions should be. So much respect and professionalism.
There were clear moments of accepted individual approaches to preparation, not interrupted by fans, colleagues or coaches, but protected by them. Clarisse sat calmly for many minutes, clearly meditating, the warm-up mat bustling around her. Two of her teammates continued with ferocious and mobile uchi-komi, both smiling. Calm reigned, such a paradox to the expectation of anxiety and nervous tension. Both were there but were beaten back by the solutions.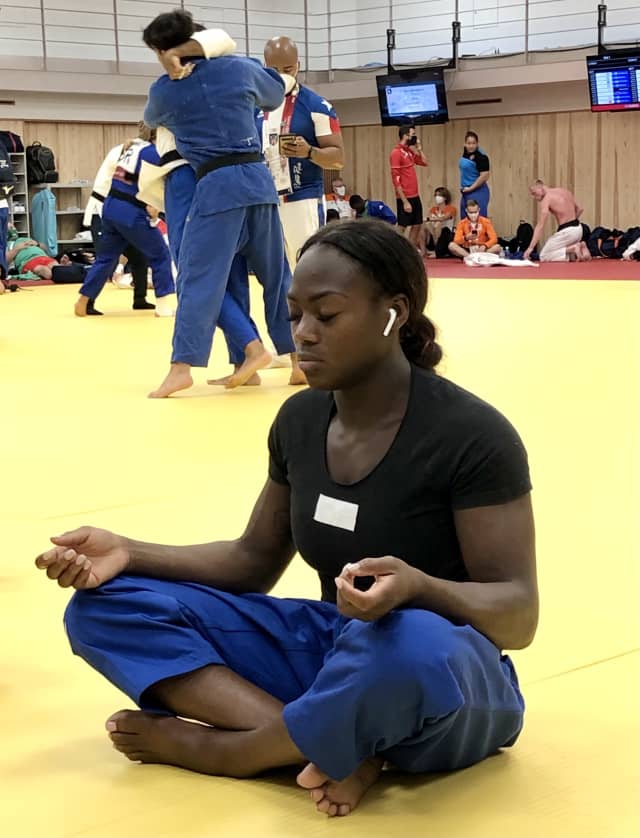 We saw this same calm focus each morning on the contest area prior to the first matches going live. Ono and Krpalek were each photographed sitting alone, occupying their Budokan, choosing the outcomes of their days.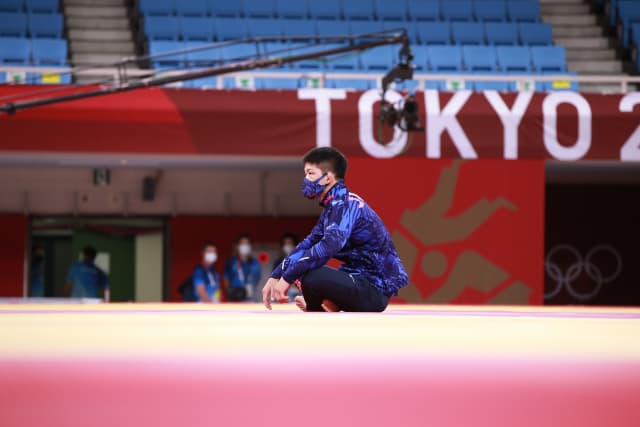 On day 8 we saw senior team members step up and lead, looking out for the development, excellence and spirit of their younger teammates. After all, Coubertin said, "The Olympic spirit is neither the property of one race nor of one age." He was so right. When Teddy leant forward and offered 23 year old, first time Olympian Cysique short and sharp encouragement and a kiss on the forehead, I felt his honesty and I felt her heart swell. They shared the same spirit and passed it to one another like a great tag-team should.
The team ethics ran through the Games like a silk thread, joining us so beautifully. The volunteers crowded, too many of them for the roles assigned but they performed their duties with such joy that their presence buoyed us and facilitated all these moments. My own IJF Media Team worked at break-neck speed to ensure we could share everything possible with judoka and Olympic onlookers around the world. It's such a responsibility and we were compelled to do our best work. Those were long days but were so rich and vibrant that it almost made the work easy, almost.
My reflection on this unique Olympic judo event is not complete but to say more may mask the poignancy of the moments already relayed. I want to include the emotion felt when Sabrina said goodbye and I want to mention the brilliance and charisma of Bekauri. I want to add something about more of my colleagues who delivered a magical Games in such challenging times. I want to express my gratitude for the opportunity to be there.
Really, what is cemented is the relief I feel that it happened. The Olympics went ahead. The athletes won. Sport won. Judo won.