Today is Thursday and Thursday means that it is the 'New Challenge Day.' We have two new exercices for you!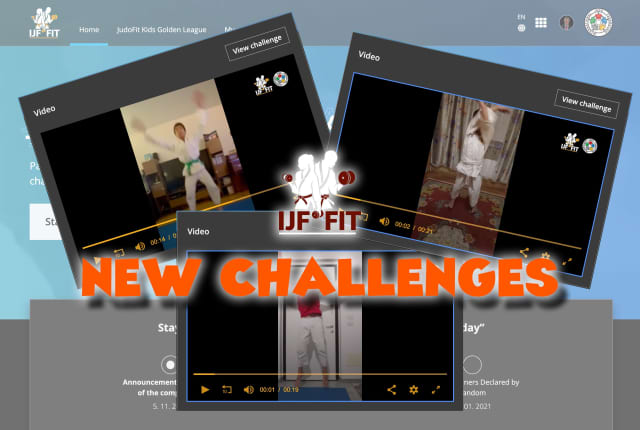 For a week now, many of you have been participating in our brand new JudoFit Kids competition, with registration from more than 248 judoka, from 35 countries,  so far.
Congratulations to all of those already participating and a big 'hooray' for Palestine, the most active nation at this early stage with 40 participants, just ahead of Slovenia (33) and Great Britain (32). We are now expecting more young people, under 14 years old, to compete and to have the incredible opportunity to be part of a global event, in which you can win superb prizes.
Two golden cards have been revealed and there are more to come. Keep up the good work and show us that you are judo fit!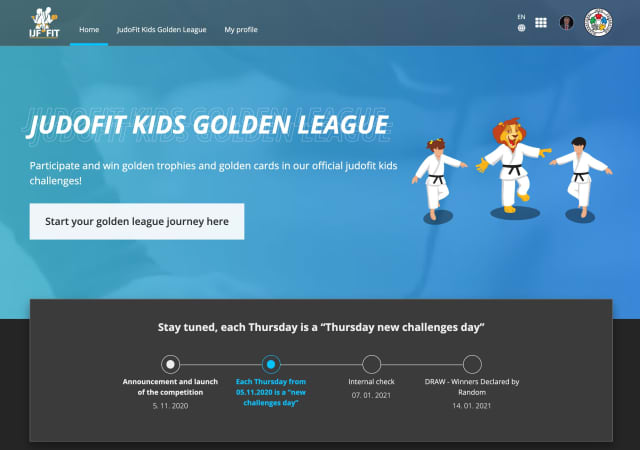 We asked Ono Shohei, Olympic champion and three-time world champion, to tell us why it is so important to practise sports, "I think everyone needs to get a good sweat on at least once a day. It doesn't have to be only judo, there are so many sports and healthy activities."
When Ono Shohei became World Champion for the first time in 2013 he explained, "This was my first World Championships and I was surprised. On this day I felt that all the hard work finally paid off. Looking back, I think I was able to win because I was young and had nothing to lose. I was nervous but this is natural. I was prepared in a way so that the pressure would help me preform at my best."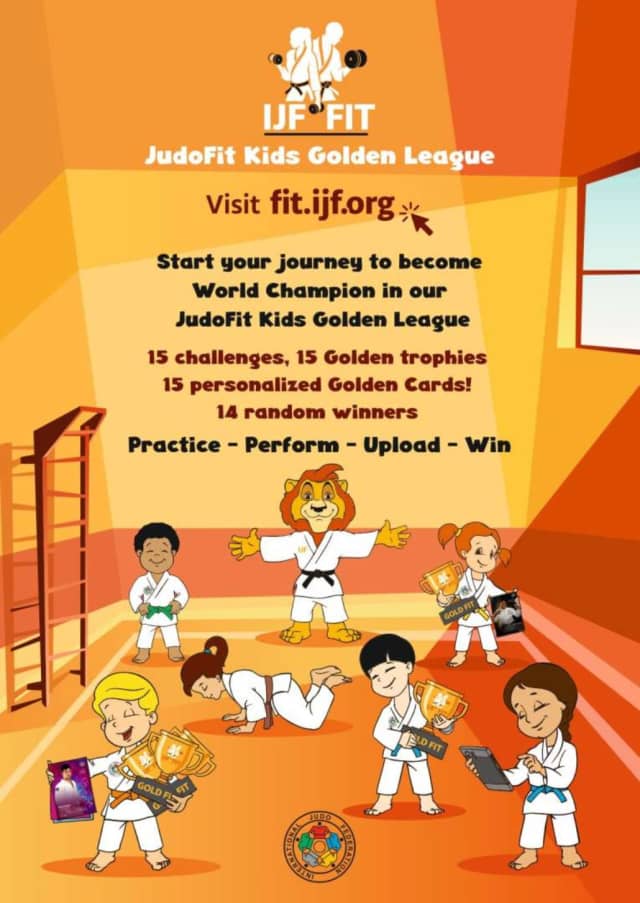 Before being world champion, he was a child practising judo, "Hahaha. I had fun throwing my sensei, without wearing a judogi!"
Being a champion doesn't mean you are not connected with other dimensions of judo, "I have joined online judo clinics with young children. I also train with high school students. In the future I want to spread traditional Japanese judo in Japan and across the world, including orthodox gripping and throwing correctly. I look forward to future opportunities and travelling in Europe and around the world."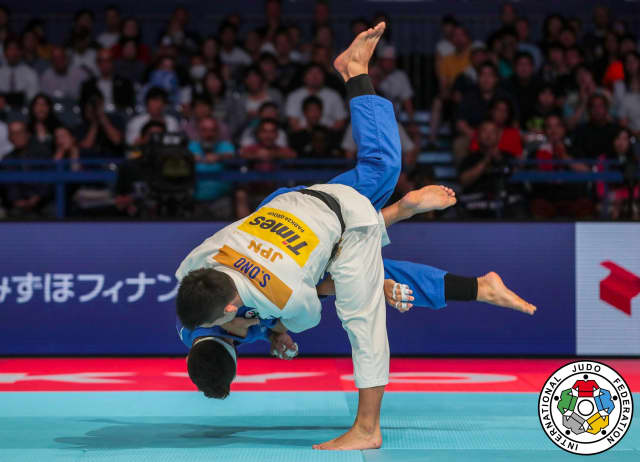 Despite the current health crisis, Ono Shohei is dreaming, "Covid-19 has brought a period of uncertainty and hardship. What I can do is to give people dreams, hope and excitement on the tatami. So whenever it will be possible, come and join me."
As a judo hero, he knows that he can give something back to the community, "My preferred techniques are osoto-gari and uchi-mata. It is important to learn techniques from others. Moreover, you need to try them yourself in randori and study to make them your own."
As we are inviting young people to perform the Judofit Kids challenges, he told us his secret, "There is a Japanese proverb 'Shin-Gi-Tai' (Mind-Technique-Body). Your mind and body needs to be healthy in order to live a good life. The 'do' in judo and budo means 'the way'. 'The way' is infinite and it is a philosophy of life."
You too can follow Ono's path and make your own way through a life in judo.
Join us on https://fit.ijf.org/