Overcoming challenges and limits is something every judoka lives with since starting out as a white belt.
You fall down, you get back up again and every session develops the mind and strengthens the body.
These are lessons Iugo Fuke Urakami, a new 1st Dan black belt from Rio Grande do Sul, in Brazil, knows very well.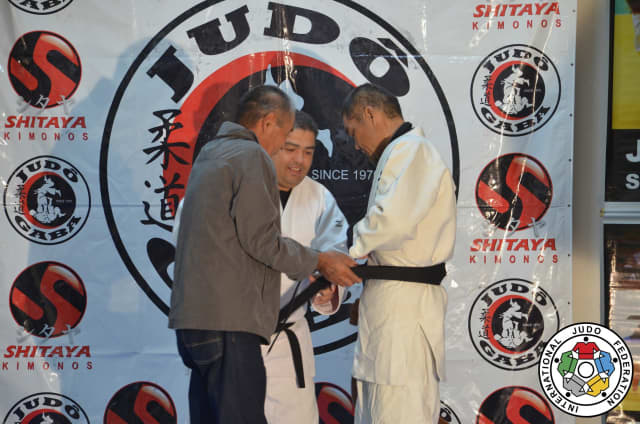 Urakami received his new grade a week ago and achieved one of the most respected and sought after feats in sport while facing the toughest battle of his life. Urakami, 39, was diagnosed with cancer 18 months ago. Even so, he kept training and remained around his teammates and the sport as much as his physical condition allowed.

The grading ceremony took place inside the Judo Gaba, in São Leopoldo city, near Porto Alegre, south of Brazil, with the presence of Cesar Cação, president of Federação Gaúcha de Judô (Judo Federation of Rio Grande do Sul). This moment of happiness and joy came before a new fight in the following days: a series of chemotherapy sessions.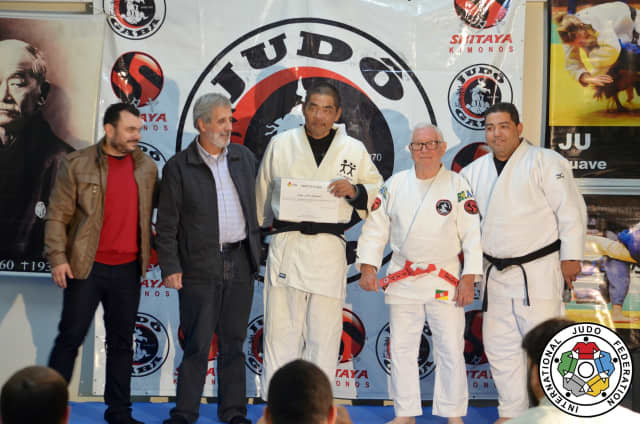 Urakami's coach heaped praise on his student.
"He is an inspiration to those who think about giving up on achieving their black belt. He had all reasons to quit, but he is tough", said his sensei, Eduardo Ferreira.
"We gathered friends that started learning with him since they were younger to the ceremony. Some didn't get the black belt during their time in the sport, but still came to support him", explained his teacher.
César Canção highlighted an "emotional ceremony" in the Gaba. "Many people with whom we talked complimented his dedication to Judo. Iugo is an example. It was his dream and, for sure, he deserves it", said the president.