As we have just celebrated the first Women's World Championships, held in New York in 1980, we still have a thousand and one questions to ask of those who made this event a success, an event from which repercussions can still be seen today.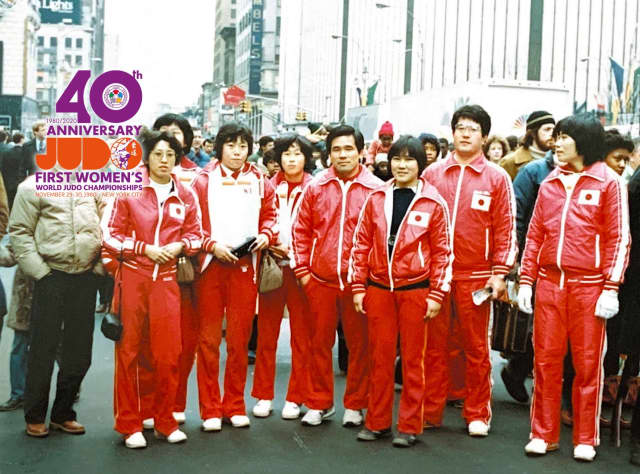 In 1980, Kaori Yamaguchi of Japan was still a teenager and she didn't really realise what was going on, "It was the first Women's World Championships for everyone. I was feeling a mixture of joy to test my abilities and pressure to perform well on the big stage for the very first time. I was 15 years old only at the time, so I had the excitement of going abroad too."
For the young Japanese judoka, arriving in the USA was something really special, "I had never seen so many different people, from different cultures. I couldn't believe it, but then I thought 'Wow! This is the world!' And my eyes were open."
She remembers when she entered the venue in Madison Square Garden for the first time, "The venue was not so big and there were not as many spectators as we can usually see now, but the competition was smooth, even though there were only a few people running the tournament. It was like a homemade tournament but I was so impressed with Rusty Kanokogi's efforts in every aspect of the competition."
Even if Kaori was only 15 years old in 1980, she already had a long experience of the sport, "I started judo when I was six years old. I watched TV dramas about judo back then. I thought it was cool and I wanted to throw people too. I didn't think girls shouldn't do judo and I was confident train with boys as well."
However, even if she knew judo, she still had a lot to learn, "I lost against Edith Hrovat from Austria in the final by arm-lock. I was so young at the time, that I didn't know much about arm-locks. After the final, my coach asked me if my arm was okay and I thought that I didn't really know myself if it hurt."
When the first Women's World Judo Championships were held in New York, being a female competitor in Japan was not obvious though, "In Japan the first women's judo competition was held in 1978, only two years prior to the Worlds. Until then, there was a rule that women's competitions could not be held. Women's judo competition started because we had to prepare for that world championships. Although the first purpose of judo is not competing, the motivation which competition gives is great. In addition, more and more girls started to take up judo after watching these tournaments. In fact, this competition contributed to the development of women's judo today."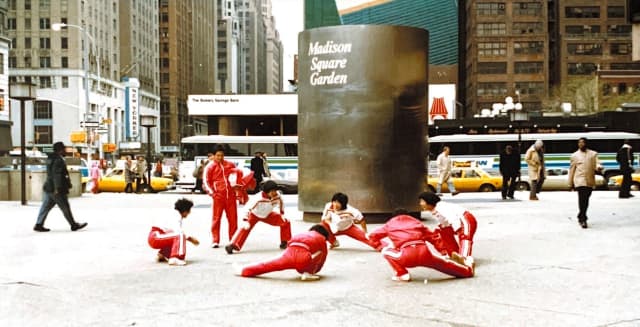 "You know, at that time, I was the only girl in the judo club I attended. In Japan, people thought judo was not a sport for women. Reporters or journalists often asked me questions like 'What are you wearing under the judo-gi?' or 'Are you confident to beat a man?' which seemed a bit like a sexual harassment. Since I always did the judo practice with boys, I would only team up with women during competitions and that made me feel strange."
Time has changed and modern judo is different, "Women are doing strict training these days. They always show a high level of performance. I really enjoy watching them."
Four decades after the amazing event that New York was, Kaori Yamaguchi has a message for the young generations,"Jigoro Kano positioned judo as human education, where a person can grow. In judo, you cannot defeat your opponent by defending yourself. It is important to set up one's own techniques. Compare it to a way of life; being independent and clearly communicating one's opinions to the opponent. Judo gives you the spirit to stand up to opponents who are stronger than you. I try to practise this in society as well."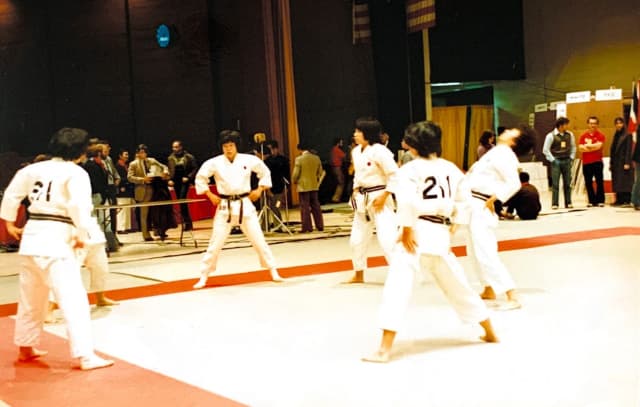 To conclude, Kaori wanted to underline something that still needs to improve, "Men and women are almost equal in judo competition now and this is amazing. The percentage of female instructors, referees and federation officials remains low though. In order for women's judo to develop further, it is important to increase this percentage."
In 40 years, women's judo has totally changed, probably more than anything else in terms of level, participation and vision. It is now part of global judo at the same level as the men. Development is going on though and there is still room for improvement. We invite every girl on the plant to try judo. It's fun and it's a great way to become someone with strong values, like Kaori Yamaguchi.