As Australia is in the Antipodes, this time, we will do things the other way around and we will start at the end because often an end provide a beginning of something new. She is now in her sixties, has been married since 1985 and has two children, Nathan and Josh, both active participants on the World Judo Tour. Her name is Katz, Kerrye Katz.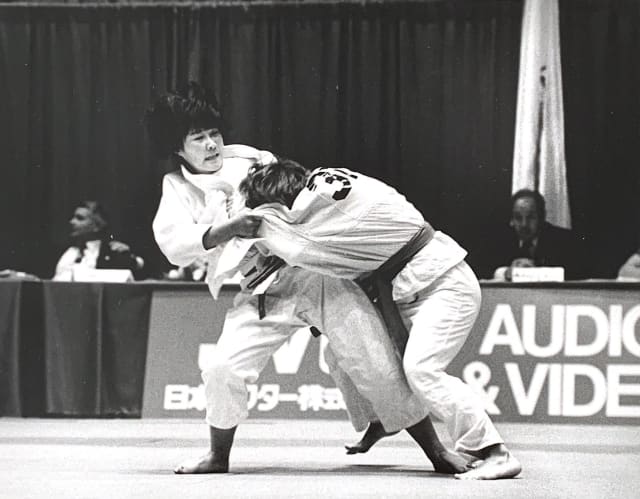 Kerrye works hard, practices her values within her profession and fuelling her passion for judo. She is a PE teacher and works with special needs children, mostly in the field of autism, as her job.
As for the judo side, Kerrye is the Junior State Coach and the Junior Development Coach for New South Wales; NSW being the largest judo state in Australia. This means Kerrye has little free time. With her husband Rob, she runs a judo club in Sydney called BUDOKAN, which is a very successful competition club, as it always provides many national team representatives.
We keep going back in time. In 1988 she went to the Seoul Olympics, where women's judo was a demonstration event and her husband was the national coach. During her career she competed at 5 Senior World Championships with her best result a 7th in the 1987 open category.
This is her business card, spanning forty years of a life in service to others and to sport. Now it's time to ask her about 1980 and what it meant to organise and, where appropriate, participate in the first women's World Judo Championships.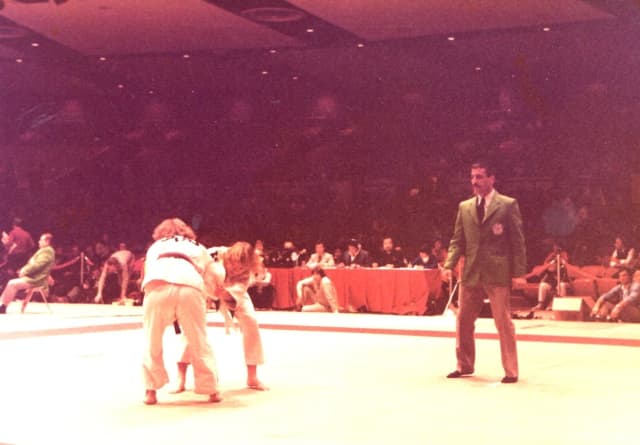 Where were you in 1980 and what were you doing?
"In 1980 I was 19 years old, 1 year out of school and was working full time in a government office in Sydney, Australia. My job allowed me to travel (not getting paid) but come back to my job afterwards, each time, which was very rare. All our trips were self-funded entirely. I was training judo 4 days per week, with some running and circuit training in my spare time. I was lucky as my club was the strongest in Australia at the time and I had plenty of training partners, with several members of my club going to the 1980 Worlds."
When the first Women's World Championship was announced, in 1980, did you think it was a good thing, another step or just a marketing operation?
"I thought it was a great opportunity for women's judo to get on the map and luckily during the time of my judo career. I believed that women would eventually get into more competitions and that our federation would then allow us to compete in them. I had always hoped it would lead to an Olympic Games opportunity, which it did."
How did you live the event? Tell us about your feelings and sensations during the competition.
"The atmosphere was amazing at Madison Square Garden. We stayed in a hotel opposite the venue so we could walk to the stadium. So many women judoka from various countries in one place was fantastic and the standard of judo was very high. I had only been to 2 Oceania continentals prior and a Pacific Rim competition earlier in 1980, so for me, well I was blown away with the high level of competition. What it did for me was to highlight that I was fighting in the wrong weight division and that I needed to be more serious if I wanted to pursue judo competitions. I fought at -72kg in New York and after that I went to -66kg for the rest of my career, which concluded after the 1988 Seoul Olympics. I started weight training and traveled to other dojos to train more often and began traveling internationally to train and compete. Many life-long friends now came from judo."
Did you see a change in people's behavior towards women practising sport and judo at the same level and with the same rules as men?
"No change really in Australia back then. Most of our training partners were male as there were not a lot of girls competing at the time.
Australian judo women in the past have had some of the best competition results in our country so the women's judo profile was elevated from this, somewhat. Judo in Australia was still a minority sport though, but since Rio2016 I think the profile has improved again. There have been more media opportunities for the athletes since returning from Rio, presenting to students in the school system, public speaking at events, coaching clinics and more."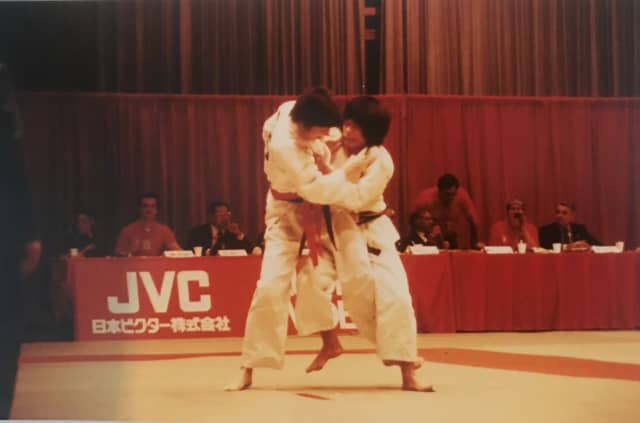 What are the main differences between 1980 and 2020?
"-Professionalism of athletes now.
-Ability to train full-time, with more sponsorship opportunities.
-Changes in the rules allow more dynamic judo.
-An even playing field for all athletes.
-The change in weight divisions has allowed for better equity for the heavier weights."
Do you think there are still many things to be done on gender equity or are we right now at the same level on every field?
"There's always the opportunity for more development, but things are moving well. I think male and female athletes need to have a greater role on committees working together, rather than separate committees for women only. Working together with equal representation and voice will develop the sport further. Hopefully, this will allow for the best person to go on boards, to lead or to coach and it not being based on the gender of a person."
Do you think judo is really building a better world in terms of gender equity policies? In other words, do you think society is looking at judo as an example?
"Judo in Australia is a minority sport so not really a leader. I believe in gender equity, it should be the best person for a position and not be just based on your gender. However to enable this initially, I think more women need to be given the opportunity to show that they have the skills and ability to fulfil more roles within the organisations, for example, mixed gender committees etc."
One last question, perhaps. The boomerang we have thrown hits us back and this is what happens when the student tries to be smarter than the teacher. What do you say to those who believe that in the end the gender equity idea is a positive discrimination one?
"Why should equity ever be considered as discrimination?"