It is often said that we only have one life but that if it is short, it is also broad and that we must therefore live it to the full. This is absolutely valid for Kiyoshi Murakami who on the first day of the Tel Aviv Grand Slam offered a perfect example of this.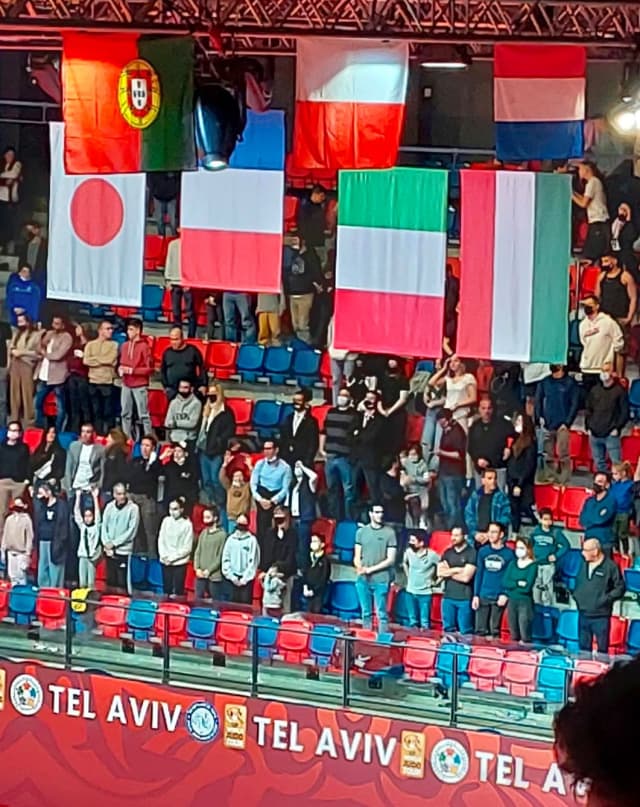 You should have seen him on the morning of the second day, excited like a child, when he came to show us an image he took the day before, during the medal ceremony of the -52kg category, "I don't know many people who, seeing this image could say, this is my life." There was no showing off in that comment, just an observation; one of a life dedicated to judo and its development all over the world. To understand it, we have to go back a little, to the 1960s, to Kyoto in Japan.
"Obviously in Japan, judo was a major sport, but I don't come from a judo family. Also I was fat when I was young and people started telling me that I should do judo. As soon as I began, my family encouraged me and told me that now that I had put my judogi om, I should not stop. I never stopped! I benefited greatly from my coaches who passed on the values of judo to me, those of Jigoro Kano."
This beginning came in 1962. Two years later Kiyoshi became a black belt and he attended the 1964 Tokyo Olympics as a spectator, where he discovered the judo of Isao Inokuma, Akio Kaminaga and others like the great Anton Geesink. "Watching these legendary judoka, I wanted to do the same. My dream was to go to the Olympic Games. I couldn't do it though, not as an athlete."
Accuracy is important because even if Kiyoshi Murakami has not fought at the Games, since 1976 he has not missed a single edition of the event. In the early 1970s, Kiyoshi trained at Tenri, one of the temples of Japanese judo, from which many champions came, the latest and best known being Shohei Ono, Olympic champion in Rio 2016 and Tokyo 2020. "One day the French team came to train in Tenri and the Technical Director at the time, Henri Courtine, went to see the coaches to tell them that he needed a Japanese judoka in France. They asked me if I was interested. I didn't hesitate. If I couldn't become the best competitor, I could become the best coach. I went to France and stayed for twenty years."
Arriving in France, Kiyohsi already imagined himself as a coach but, "At first I was a simple sparring partner, that's all, but little by little, sweating a lot, I climbed the ladder. A few years later, in charge of the French women's team, we obtained two Olympic titles, those of Cathy Fleury and Cécile Novak. I had the feeling that I had perhaps answered the question. I returned to Japan."
Kiyoshi spent the next twenty years in his native country where he held lofty administrative positions within the AJJF (All Japan Judo Federation). Then, after an already busy life and with the new Tokyo Olympics looming on the horizon, we could find him in Italy, as Technical Director of Italian Judo for more than six years. Under his tenure came, among others, the Olympic medals of Fabio Basile and Odette Giuffrida and many more on the World Judo Tour. He works miracles and once the Games were over, we found him under new colours, those of Hungary.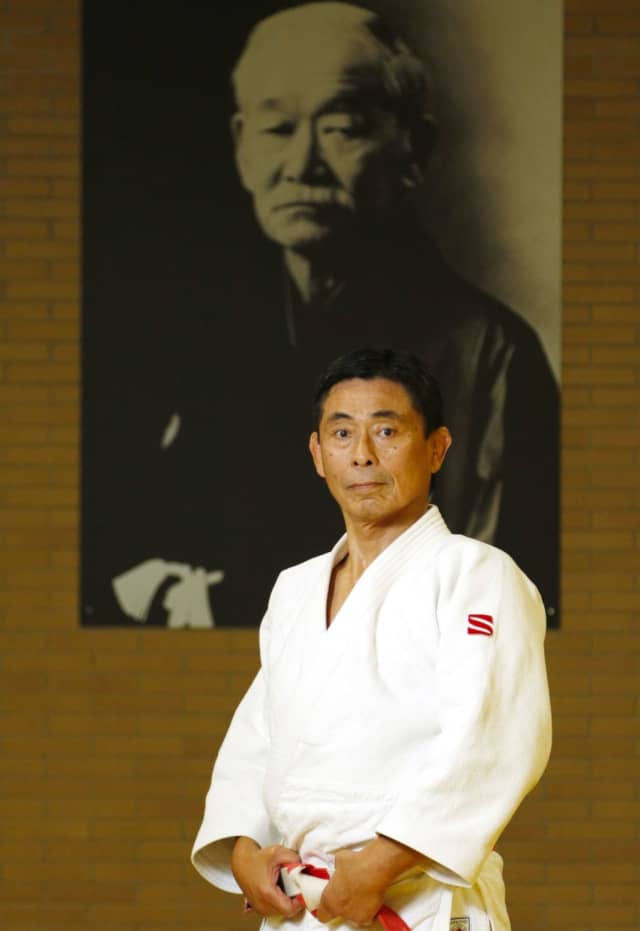 If it is impossible to summarise the life of a major player in international judo in a few lines, maybe a photo can do it. France, Japan, Italy, Hungary. What will be the next chapter? "At the moment, I'm in Hungary. It's a new adventure. The deadline given to me for the team to perform at the highest level in Paris in 2024 is short but I like challenges."
From all these years travelling the planet, Kiyoshi has learned a few lessons, "Jigoro Kano was a master of education. The legacy he bequeathed to us is incredibly rich and goes beyond sport and physical education. It's a whole philosophy of life that you learn by doing judo. All my life I have pursued the slightly crazy dream of becoming like Kano, however, I realise that it is mission impossible. It is the path that is important though, more than anything else. Judo is a school of life, a style of life. I must say that what President Vizer has been doing for years is going in the right direction. We must always want more, do more, always improve. That's what judo teaches us."
What to say? What to add? That a simple image allows you to know a little more about the man but also about what animates him? What is certain is that a lifetime would not be enough to discover all the secrets of judo, all its richness, but that by putting all your energy into it, you can make a real philosophy out of it and be totally fulfilled with values that help you in your daily life.