When you are 22 and the son of a true sporting legend, competing on the circuit in which your dad was such a big name could be perceived as daunting, pressurised, possibly unbearable.
Koga Genki (JPN) carries a name that inspires and excites. More than one generation of judoka have doubled their dojo hours,determined to embed that seoi, aiming to emulate their hero.
Koga Toshihiko, Olympic champion and triple world champion, is no longer with us, missed terribly by the judo world, but undoubtedly so much more by his son. Yet here he is competing at the World Championships in Budapest, just 3 months after his passing.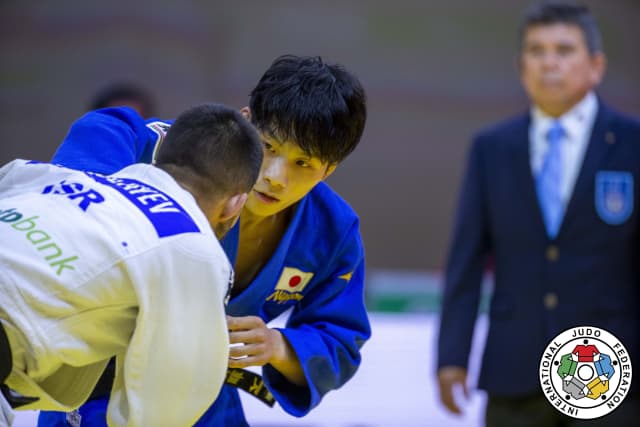 Koga Genki certainly didn't have the day in Budapest that he would have liked but he was happy to talk about it, with a calm not expected of such a young competitor, especially one who had lost early in the day.
"The ultimate goal is the Paris Olympic gold and to achieve it means competing at many international tournaments before then. This world championship is one of them and of course I'm disappointed, but I will work harder and be ready for next year's worlds. It has been my goal from my childhood to win gold at the world championships, like my father did, but I still aim to achieve it at a future worlds."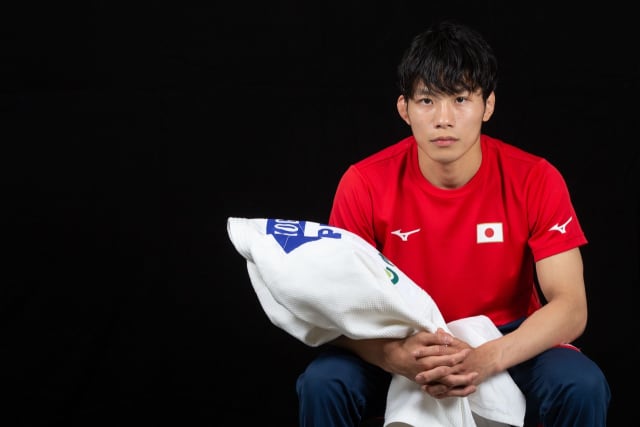 Being brought up not just in the home nation of judo, but also in a judo family, means Koga understands all too well that many of his toughest battles will be fought on home soil. The depth of fighters is staggering and behind each champion stands a long line of mirror images, each capable of achieving great things, as soon as the leader makes their mistake.
"I couldn't say it was my best day but there's no way to regret it, there's no time to look back. I will gain something here and use it next time.
There are many strong athletes in my category but I believe Nagayama will be the rival for Paris. He also didn't have a great day here in Hungary but still he is very strong and I will have to beat him."
He already knows what it is to be number 1, at least in the younger age category, having been cadet world champion in 2015 and junior world champion in 2018 and the very next year he won gold at the Asian-Pacific Championships for seniors. His planned path is clear and although it may feel different at times, without dad there to guide and analyse and celebrate, his lessons to his son are in play every day.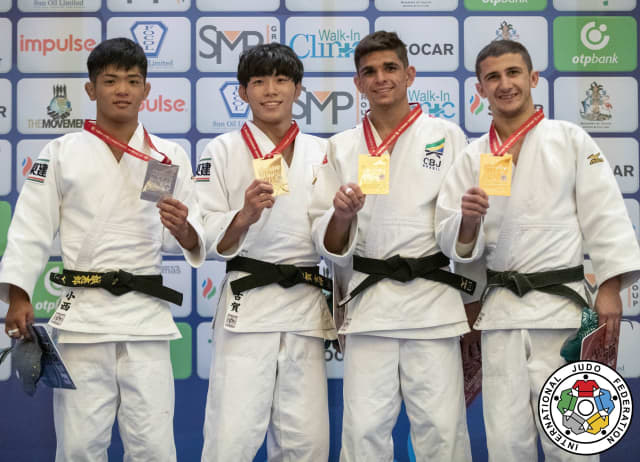 "In terms of techniques there were a few things I learned from him." Koga Genki looked down and gave a small, knowing smile. "As a human being I learned a lot more from him, about how to behave. It's important, for example, to maintain good manners and always show respect to others. It's as important in winning as it is in losing."
We bow, we fist bump, as is the way to say hello and goodbye in the age of Covid.
Koga Genki is a young man with a clear vision of where he is going and it seems his father left him with a serious tool kit with which to aid his progress, but having spent a little time in his company it is also clear that Koga Genki is patient and hard working and is becoming an accomplished judoka in his own right. For us to have the honour of watching his career unfold, is a privilege and there is nothing we would like more than to see the Koga fairytale continue.