Building a Better World Through the Power of Virtual Play. As of today, The International Judo Federation (IJF) is stepping into Minecraft: Education Edition, with its own educational experience called 'The Mystery of the Budokan.' Teachers, educators and students worldwide, whom have access to this educational platform, will be able to download this map for free and use it in their classroom as a social-emotional learning tool. The IJF is the first sports federation in history to work with this platform.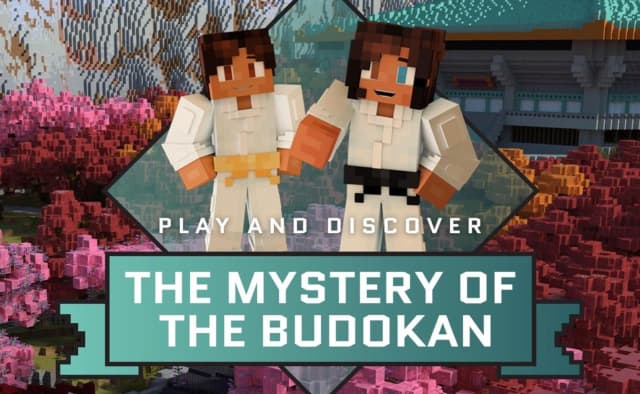 Judo Values Judo is more than just a sport. Judo consists of eight core values; values that are more important than ever in today's society, such as friendship, respect and politeness.
With the release of the educational version of 'The Mystery of the Budokan,' the IJF is offering a powerful social-emotional learning tool for students and teachers from all over the world, introducing them to the values of judo in a unique and meaningful way. The IJF has created a massive Minecraft world with eight different quests. Each of these quests is related to one of the judo values.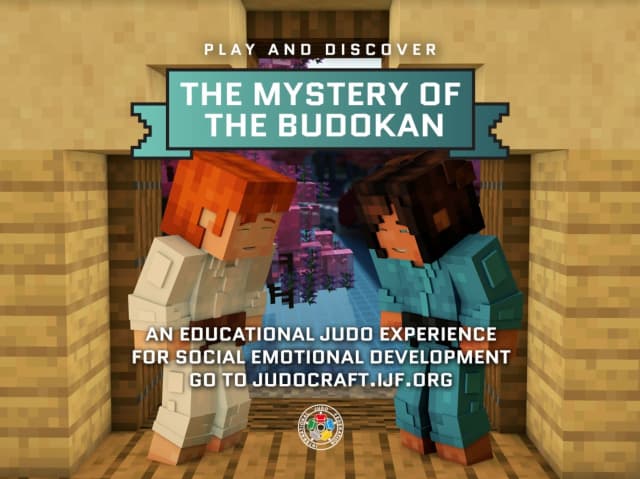 Innovation in Times of a Pandemic During the pandemic, physical judo lessons were not allowed to take place. That is when the idea arose, to teach new generations about the judo values online, through Minecraft: Education Edition.
Minecraft: Education Edition is an immersive game-based learning platform, for use in schools, homes, organisations, camps and sports clubs. Educators in over a 150 countries can use this educational platform across the curriculum.
The IJF launched the first phase of this campaign at the start of the Olympic Games, on 22nd July. This was an online experience where Minecraft players from all over the world could join in and learn about judo. Thousands of players from over forty different countries took part in this first phase.
For now, the educational experience will only be available for teachers, educators and students who have access to the Minecraft: Education Edition platform. The experience will be available for free on the Minecraft Marketplace for all Minecraft players at the end of September.
Go to judocraft.ijf.org for more information