Mohammad Rashnonezhad has been living in the Netherlands for more than two years. That's where he trains, often alone, as his dream is to become an Olympic medallist. For someone of his level, this is not an easy situation, as he needs to measure himself against the best, to improve his judo, but the young man is committed to his dream and his own personal story helps him to overcome most of the difficulties.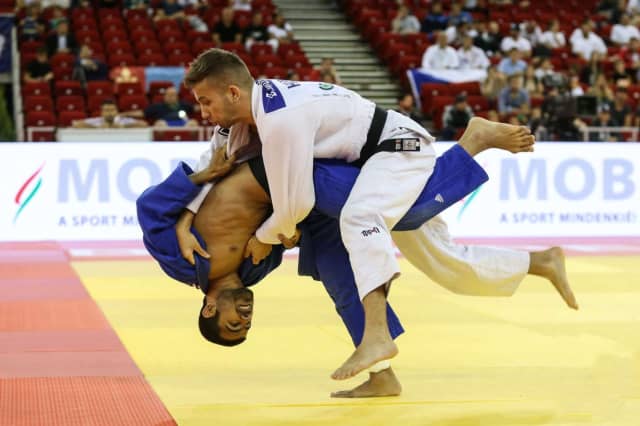 The Junior Asian Champion of 2016, became the first member of the IJF refugee team to step on the podium on the international scene last year, as he came back from the Malaga European Cup with a bronze medal. 
As the UNHCR World Refugee Day is approaching, we met him to talk about judo and about life.
"In November 2017, I came to the Netherlands with my national judo team to participate in The Hague Judo Grand Prix. That's where and when I decided to stay as a refugee and I did not come back with the team", explained Mohammad.
"I started practising judo when I was 8 years old and I integrated with the national team quickly and I won a medal in the Asian Championships, in each age category. Practising judo was really helpful for me to go through the hard situations that I had to face in my life.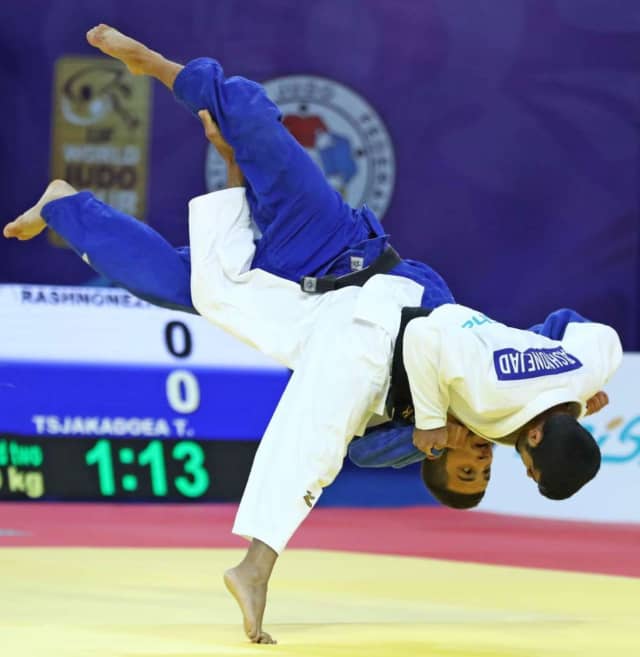 When I arrived in the Netherlands, at the beginning, I could not train very well and it was very hard for me, but after a few months, I found some solutions and I could resume my career. It became a little easier.
My goal is clearly to be a world and Olympic champion. By doing so, I want to prove, first to myself and then to the whole world, that a refugee can be one of the greatest champions in the world.
I should say that I am hoping for a day when we don't need to have a World Refugee Day. I mean, I hope that one day we won't have any refugees in the world, but for now I am happy that we have a day to think about all the people who had to flee their homeland. It shows that there are many people in the world who see us not just as refugees, but as human beings. As I said, I hope one day we won't need to name a day specifically for refugees.
My message to all refugees around the world is to be patient and positive and to not lose hope."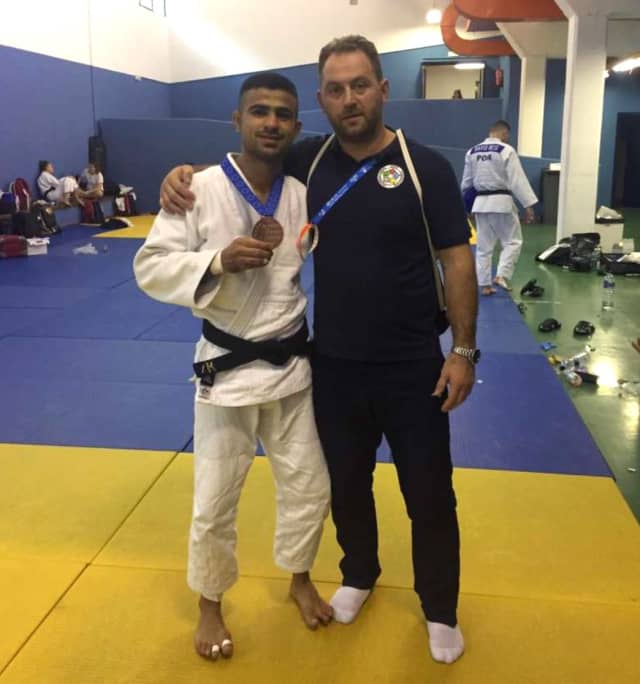 During the past weeks, Mohammad was in quarantine as with millions of people, but he continued to train as he used to do when he was alone, "I have been doing mostly aerobic exercises since all judo clubs and gyms are closed, but I was also given the opportunity to learn more Dutch. I can't say that I'm training properly now, but since the whole world is affected by this virus, nothing can be done and we have to wait for the situation to get better.
Before the confinement, I competed in the World Judo Championship 2019 in Tokyo, but also in the Paris Grand Slam, the Düsseldurf Grand Slam, the Budapest Grand Prix and the Malaga European Cup, where I won the bronze medal. Being part of the refugee team is a great feeling. I am very happy that the IJF formed this team. Without it, my teammate and I wouldn't have been able to participate in the world championships, Grand Slam and Grand Prix. Previously, if we wanted to participate, we needed to have the passport of the country we are living in. I am convinced that this team is worth all the investments and efforts. All the team members are trying their best and I hope for the best."
That is all we can wish Mohammad and all his teammates. 
The International Judo Federation is committed to supporting refugees allover the world and as part of that commitment has created a refugee team that participates in World Judo Tour events in order to qualify for the Olympic Games. Mohammad Rashnonezhad (-60kg) is member of the team and is regularly engaged during international competitions along with AHMAD Khaled (-66kg) - AKKASH Mohamad (-60kg) - AL MAWARDE Odai (-81kg) - ALDASS Sanda (-57kg) - ALIKAJ Ahmad Yamen (-73kg) - BADAWI Fares (-73kg) - BUKASA Yolande (-70kg) - DAHOUK Muna (-57kg) - DAHOUK Oula (-63kg) - KHANKAN Adnan (-100kg) - NOSRATI Miad (-73kg) - POPOLE Misenga (-90kg) - SHAHEEN Nigara (-70kg) - DARWISH Fadi (COACH). For the first time ever, the team participated in the mixed team event of the World Championships in 2019 in Tokyo, Japan.