Looking from the public at the Judo Kata World Championships, it was obvious that the expression JI-TA-KYO-EI, which in the Japanese ideograms means "mutual prosperity for self and others" and was invented by Professor Jigoro Kano (1860/1938), was perfectly illustrated by the participants.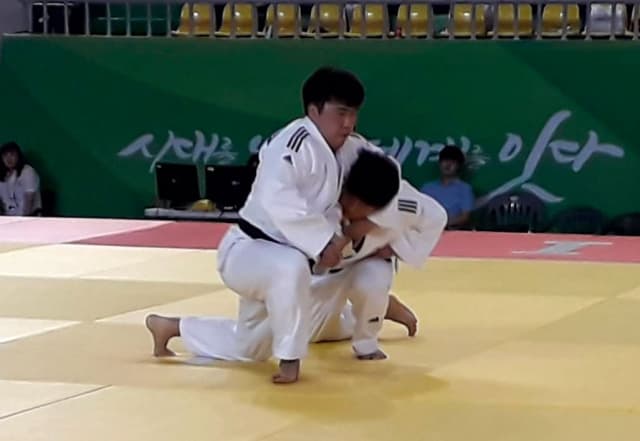 In the context of the 20 sports presented and 3,500 athletes of the 3rd World Martial Arts Mastership the IJF Judo Kata World Championship has taken on a new dimension. The competition held in a stadium usually dedicated to Taekwondo, saw a considerable flow of public.
People were curious, for sure, but they were also passionate connoisseur of judo, and came here to applaud the competitors. They were also school children in the stands, who came to discover kata.
During the Press Conference, Franco Capelletti (chairman of the IJF Kata Commission) and the IJF vice president, Obaid AL ANZI insisted on the educational dimension of judo, through the study and practice of kata.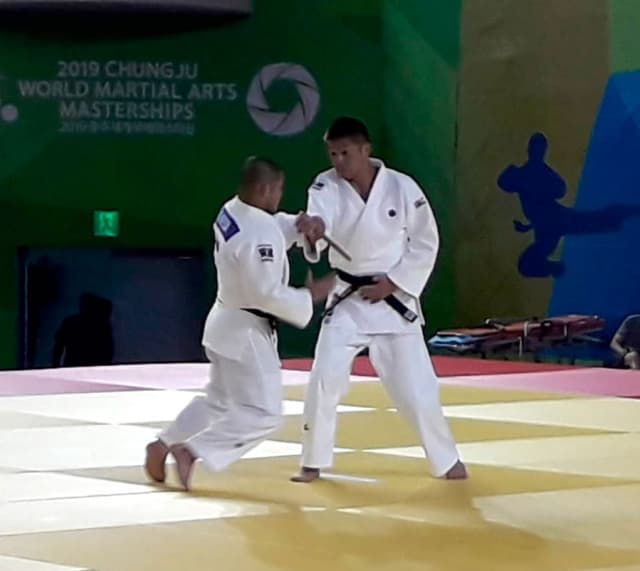 On the second day of the competition, athletes had to perform the kime no kata (14 couples), which could be considered as the traditional defense forms, and the Goshin Jutsu (17 pairs), which focuses more on the modern judo.
On day 1, September 4th, the gold went to Japan for Katame no kata, Germany for the Ju no kata and Brazil for the Nage no kata.
Franco Capelletti presented an IJF "Special Award" to Mr Kee Jae Yong, General Secretary of the 2019 World Martial Arts Membership organizing committee.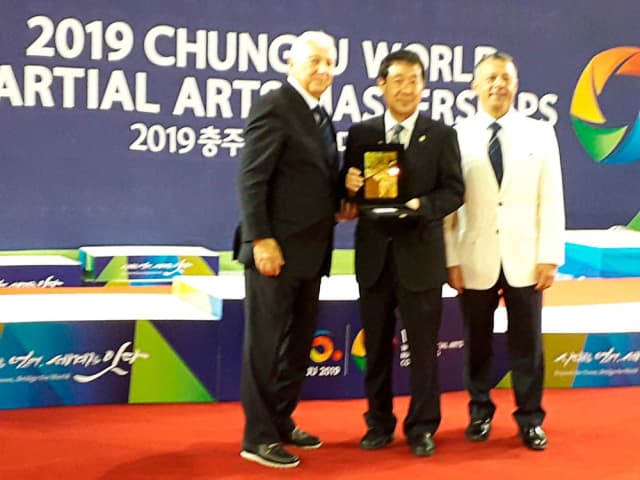 "The Korean adventure is now over. A world championship to remember, that will be difficult to reproduce", said Franco Capelletti, before adding: "This event was beyond time and created bridges between people."
MORE INFO AND PICTURES: CLICK HERE