A few weeks ago, in February, we presented the Judo in Schools programme launched in Nicaragua within the framework of a vast co-operation agreement. While the activities are in full swing, we asked the President of the Federation, Mr Donald Guillermo Somarriba Gonzalez, to tell us more and explain to us how this programme can fundamentally change the future of judo in the country.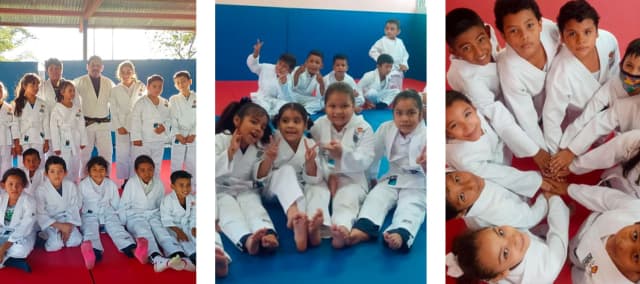 "First of all, let me tell you that Judo in Schools is going really well. All of us, the directors, parents, entertrainers and above all the children, are very optimistic. It is very encouraging.
We are giving information to everyone publicly through social networks. Every day we publish information from the different schools where we have a judo presence. We are planning a school judo festival where we will gather together all the children. We are also preparing a programme that will help to strengthen the values that judo brings to schools.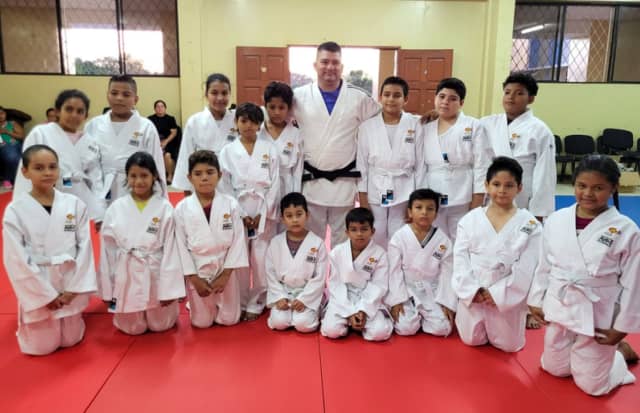 The programme was officially inaugurated and presented on 17th June 2022 and the activities began during the Combat Sports Festival held on 14th September in the school of the Municipality of Managua.
So we started in Managua at the Rigoberto López Pérez Institute and Elvis Diaz Romero School. Today we also have activities in Chinandega (Tomás Martínez School), Chontales (Josefa Toledo National Institute of Chontales), Masaya (Humberto Pavón Fonseca School), Esteli (Augusto Calderon Sandino School and Sotero Rodriguez School), Matagalpa (Carlos Fonseca Amador School) and Carazo (Mother Teresa of Calcutta School).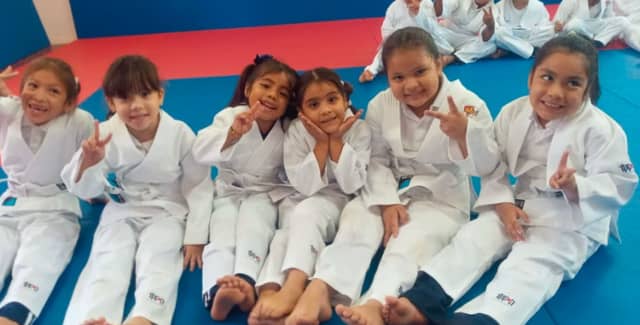 Without strong partners and supporters, nothing would have been possible and as the Nicaraguan Judo Federation, our first and main one is of course the International Judo Federation, but we also have the Nicaraguan Ministry of Education and the Nicaraguan Sports Institute on board.
We believe that through the Judo in Schools programme we can contribute to the physical, mental, social and emotional development of our children and at the same time improve the social security in schools. Through this programme we can increase the awareness of sport. It is important to playfully introduce children to a healthier lifestyle. They need to practise sport that allows them to develop physically and mentally. As for judo, we encourage the love for the art and its practice. To date, we have 16 judo clubs in the country and I believe that the Judo in Schools programme will help us to develop a lot.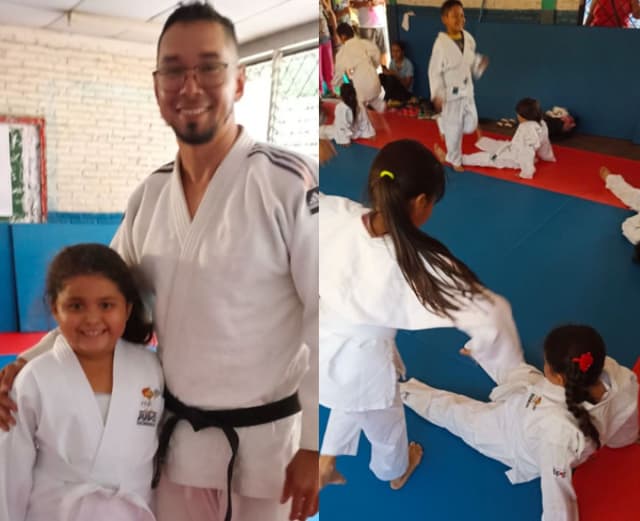 We are not yet ready for judo to develop in schools in an integral way with boys and girls from an early age. As a future goal we know this will contribute to their education, later helping them become adolescents and young people with good human values, who will contribute positively to society.
So far, the feedback, reactions and happiness of the boys and girls who are now in contact with the tatami for the first time is indescribable. Soon after, they share and become friends with each other. Among the main comments of the children I have heard, "I like judo because we play, it's fun and the sensei is calm" or "Judo is not difficult and it will help me defend myself and feel more secure."

For the school teachers, judo is totally new, however, they consider that this programme will help the pupils a lot by teaching them respect and discipline.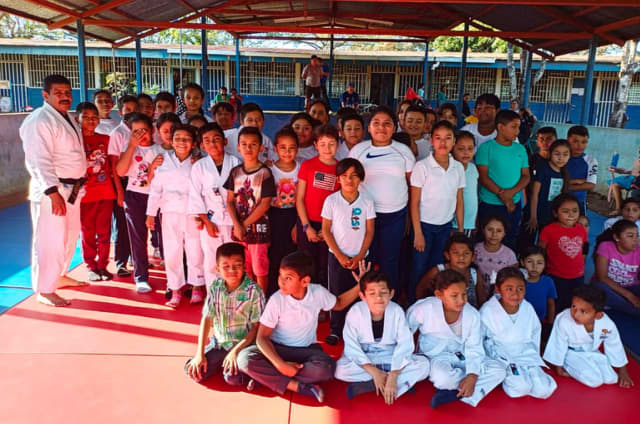 The parents express joy because their children practise a martial art that will help them socialise, express themselves more freely and above all they have a good time, they have fun."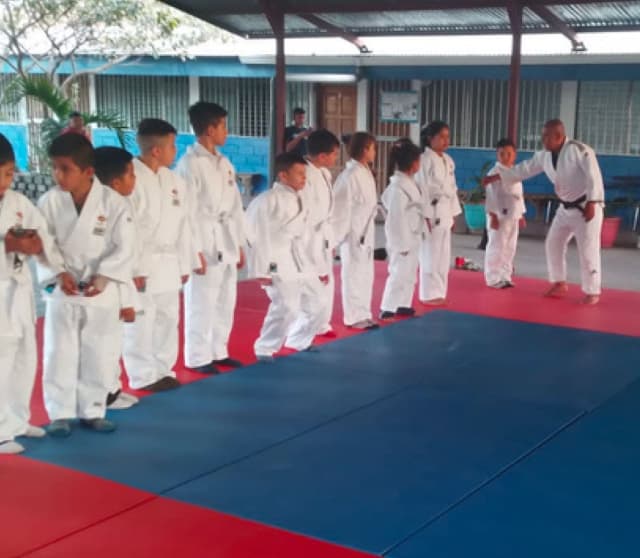 Donald Guillermo Somarriba Gonzalez is optimistic and he has good reason to be. If the objective of the programme is definitely educational, there is no doubt that it will have a positive impact on the development of judo in the country. What we heard as well is that the children have fun and that is the best thing to hear. Yes, judo is fun, judo is about values and judo is about education. This is exactly what we all want to achieve.