For weeks the world has been watching what is happening in Ukraine, with bewilderment. The judo family doesn't just watch, it also acts. It is proven once again with the arrival of several hundred young judoka in Hungary, who will now be able to find some peace of mind after fleeing the war.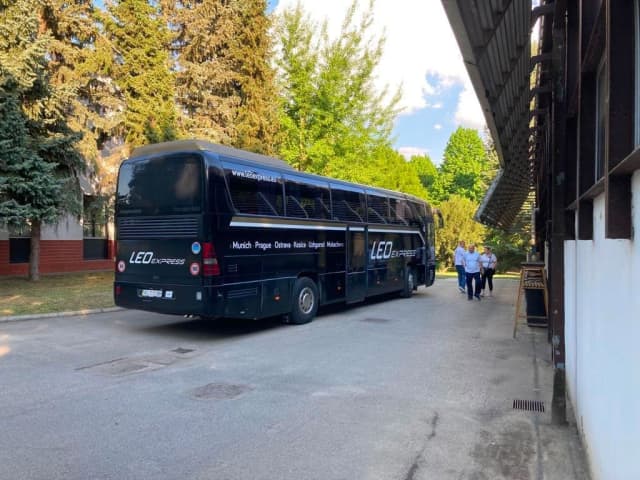 A few weeks ago, 300 young people under the age of 18 found refuge in Romania (READ THE NEWS), while others were hosted in Germany (READ THE NEWS). The countries aiding Ukraine, engaged since 24th February, in the early hours of the conflict, are all present and actively supporting the millions of families fleeing their country.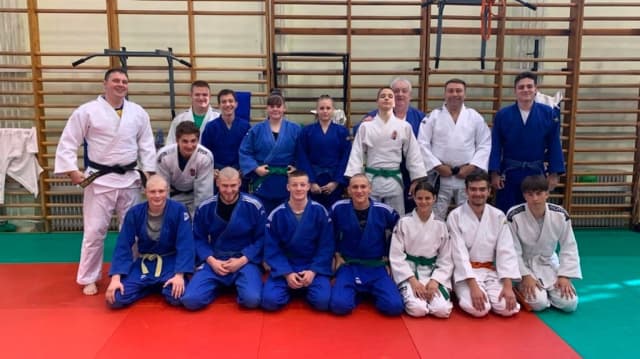 Coordinated by the International Judo Federation, the No Borders action (CLICK HERE) brings together a growing number of judo clubs who want to contribute to the assistance effort for refugees, while the IJF is in regular contact with other organisations to optimise aid.
Today we are happy to announce that again several hundred young judoka, many of them having lost their homes, are regaining hope as they cross the border to Hungary.
IJF President Marius Vizer commented, "This action of the International Judo Federation is a tangible example of the judo values which guide us in all our endeavours. I am glad that we are able to offer these children and young people a safe environment, where they can live with some normality and continue to focus on judo, until the situation in their country improves.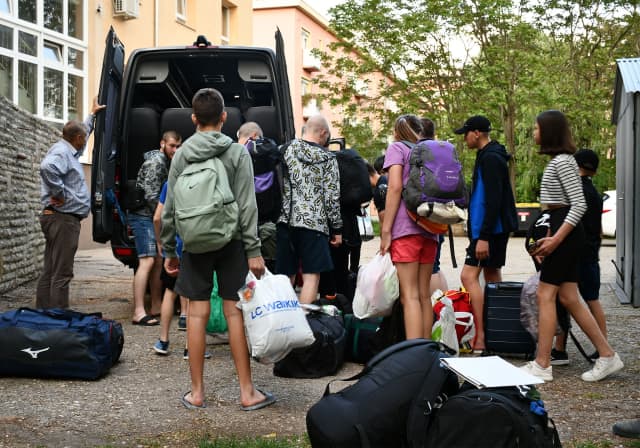 I am grateful to the Hungarian government and to the Hungarian Judo Association for their support. Our teams worked in perfect synergy with maximum efficiency and I continue to be impressed by the solidarity and human compassion on display here in Hungary for all Ukrainian refugees."
Lazslo Toth, President of the Hungarian Judo Association (HJA), explains, "We are bringing children from Ukraine. The idea was Marius Vizer's, the IJF President and it was coordinated by his office.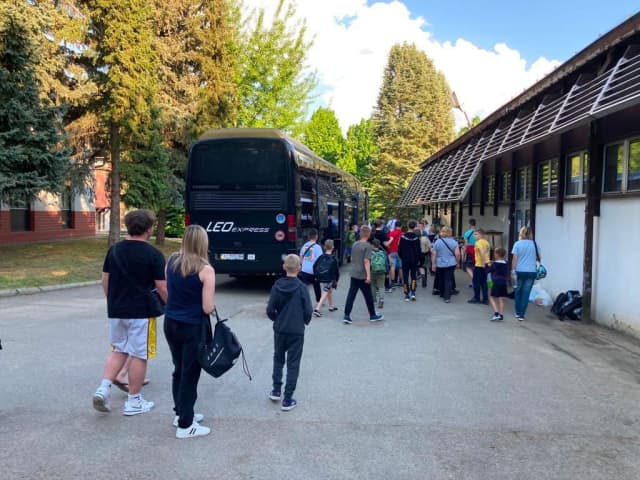 We have located three hundred children between the ages of seven and seventeen, all judoka," continues Toth. "Many have not only lost their homes but also lived in the cities devastated by the bombings in Ukraine. The youngsters will be accompanied and escorted by twenty adults, all judo coaches.
This is a very important step, because it goes beyond offering financial aid. We are talking about saving lives, securing them and supporting them for the future."
The plan has two phases. The first was to get the children and their companions out of the country through the border with Hungary. It was the riskiest part. The second is more complicated because it consists of rebuilding broken lives.
Dr Toth added, "It is much more than just practising judo. You have to give these children conditions for schooling as they are learning online, must find them shelter, beds and food and finance everything. This will be made possible with the approval and the support of the Hungarian government.
We are grateful to the Office of the Prime Minister and the Ministry of Sport for their rapid action. Now that the European Union has announced the creation of a rapid reaction force, the Hungarian government's response was immediate. In such a short space of time in a critical situation due to an armed conflict, we experienced an absolute synergy."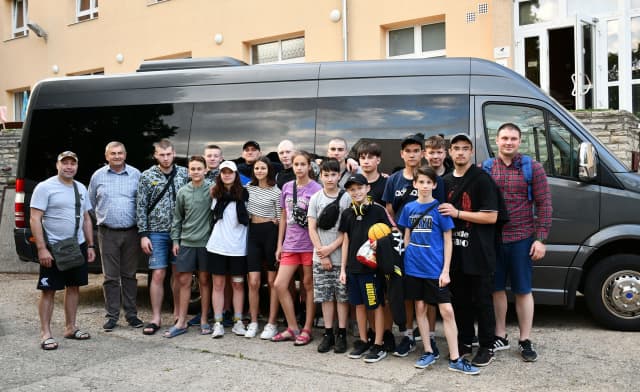 Laszlo Toth continued, "I have done many things, organised numerous tournaments and events but I have never done something like this. For me it is an honour and a moral obligation."
The road to freedom is always winding and dangerous but it is a path that must be travelled. Perhaps one day we will see those children become champions, even legends of judo. Then we will all remember the day they crossed a border to sleep, eat and train like normal children. We will remember that this happened thanks to judo, with the help of all those who act and stand up for humanity.