34 young judoka from Ukraine now train in Wiesbaden, Germany, and have the possibility to practise their beloved sport with their German peers.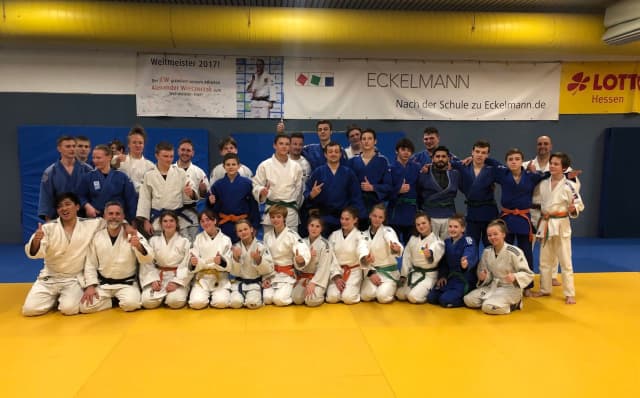 Last week we were talking about how young Ukrainian judoka were evacuated to Romania (https://www.ijf.org/news/show/young-ukrainian-judoka-evacuated-to-romania). Day by day, there are more and more initiatives to support Ukraine and to show humanity during these difficult times.
As the conflict started in Ukraine, thousands of young athletes could not go back to their homes. Children had to stay in the basements of their schools to save their lives. The tension was growing every day and sometimes children could not even be in contact with their parents and families. School leaders and judo coaches were doing everything to provide children with all the things they needed: food, clothes, hygiene. 
On the day the biggest nuclear power plant in Europe in Energodar was occupied, the decision to evacuate the children was taken. The Ukrainian Judo Federation contacted Judo Club Wiesbaden 1922 e.v., as a long-lasting relationship with the club existed. Chief Executive Officer of the Federation, Inna Skorokhodova, explained, "I used to work with Maryna Cherniak from Zaporizhzhia, who competed with Wiesbaden in the Bundesliga."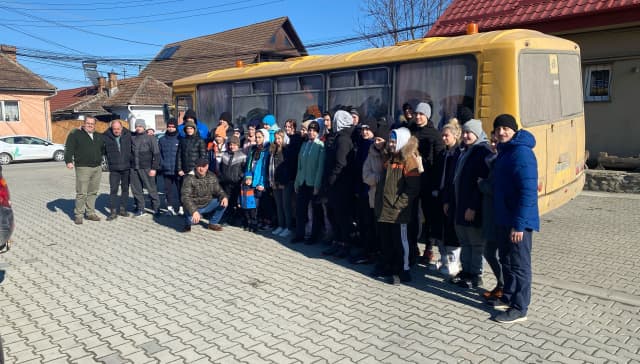 Within a few days Andrey Bondarchuk, the coach of Maryna Cherniak, who was already supporting the evacuation of refugees from dangerous regions of Ukraine, answered, "We are glad to help you, come to Wiesbaden."
It took no less than 19 days for the children from Zaporizhzhia to reach Wiesbaden, where they were provided with comfortable apartments, food, training facilities and new judogi.
They are now in the process of learning the German language, but the most important thing is that the children are now in a safe zone.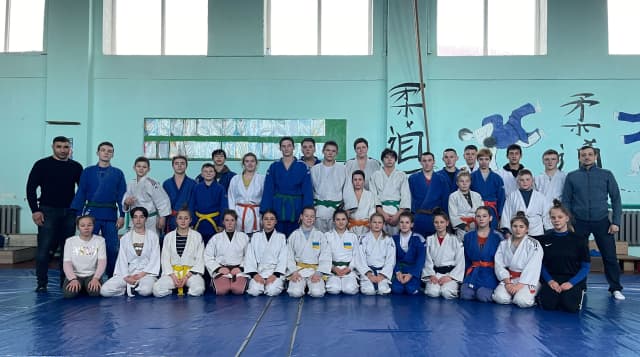 "The first thing that we needed was to take the children away from the gunfire and bombs. While driving we were thinking about a calm place for the children but when we reached Wiesbaden we understood that we had already found the real shelter, we were in a fortress. Now the children are cared for by the whole city, including different sport clubs, local authorities and ordinary people," says the coach Kyrylo Vertynskyi.
Stories like that are countless. The judo community is gathering together to offer support to the refugees in a massive solidarity campaign. As part of this process, the International Judo Federation launched two initiatives to assist people affected by the current situation in Ukraine. All information is available at: https://noborders.ijf.org