Now we are sure it is real! For many months the route here has been precarious but with an Herculean effort from TOCOG and from the IJF we have reached draw day together and we can finally feel secure, knowing that this very special Olympic judo event will go ahead and our athletes and their teams, whom have worked so flexibly but also consistently in a time of inconsistency, will be rewarded on the Olympic tatami.
The draw took place today at the Nippon Budokan and was broadcast live online, as is the new way, with the full contest sheets now available at ippon.org. They will also be available soon on the official Olympic platform.
IJF President Mr Marius L. Vizer opened proceedings with heartfelt thanks to Japan as our hosts, to the IOC, the national Olympic Committees, all sponsors and media partners and of course the whole judo family.
"It is a special Olympic judo event, highlighted even more by the inclusion of our refugee team and the mixed team event, both in the spotlight for the first time."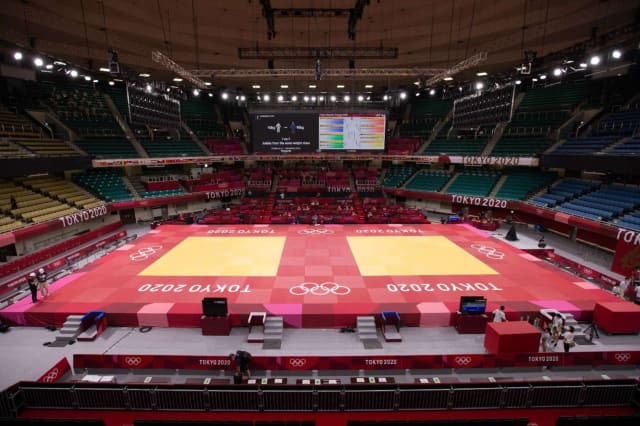 Mr Vizer then made a clear request regarding the adherence to the rules, both practically and by philosophy. "We ask everyone to take part according to judo spirit and values and to show respect throughout the competition. It is especially important to respect the decisions of the referees and to control enthusiasm whether winning or losing.
Between our referees and the Sport Department we can guarantee, as always, transparency and fairness during the competition.
I wish all delegations good health and success and again express my thanks man to the judo family."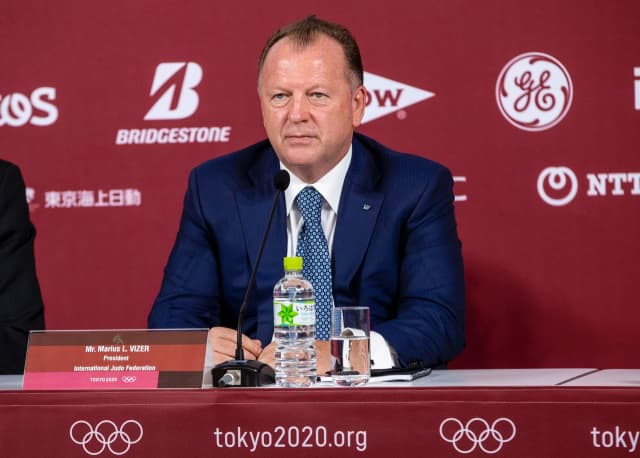 IJF General Secretary Mr Jean-Luc Rouge added some important words, "We are at home here! The IJF has organised many tournaments, always in the spirit of Kano: mutual help and prosperity. Tomorrow the flame will be lit and athletes will shine and children will be inspired. Courbertin said the most important aspect is participation but here the most important part for so many is to win!"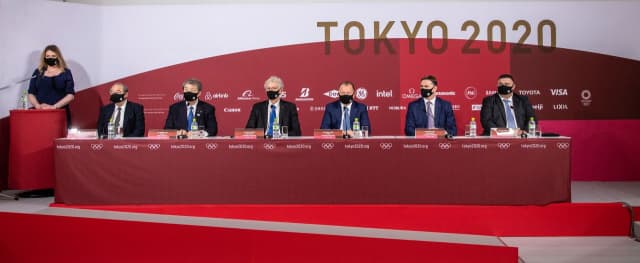 World and Olympic champion Mr Haruki Uemura continued, "Welcome to Tokyo 2020. It has been a difficult time but the athletes took this positively, in order to deliver their best here at the Budokan. Our mission is to succeed so that future generations can respect manners. Here we are sure that manners will be respected. To win we need to have this respect as well as maximum strength, both mentally and physically."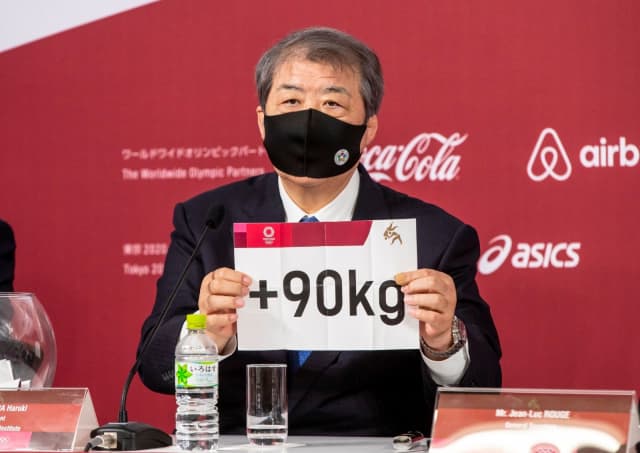 The draw itself then went ahead accompanied by video montages for each weight category. These contribute to the overall excitement that is now building steeply towards the opening of the competition.
With 201 men and 192 women from a total of 128 countries the Olympic judo event is bursting at the seams, offering the anticipation of spectacular judo, surprising results, confirmations and an emotional end to a long and challenging Olympiad.
Whether we are looking forward to the possible semi-final between Abe (JPN) and Lombardo (ITA), the first ever mixed teams at the Olympic Games or seeing Teddy begin his campaign for an historic 3rd gold medal, there is no shortage of explosive matches heading your way.
To follow the action, you can find your route to all available broadcasts via https://oly.ch/WatchLive.