Friday 23rd July 2021 brought victory for all sport as Japan officially opened the Olympic Games at the National Stadium in Tokyo. This is already a big win in the history of Olympic sport, overcoming an epic challenge against our health and our way of life.
To reach this day has been a rollercoaster of a ride and until the flame was lit by tennis superstar Naomi Osaka in the closing stages of the opening ceremony, we could all be forgiven for doubting we would ever arrive here.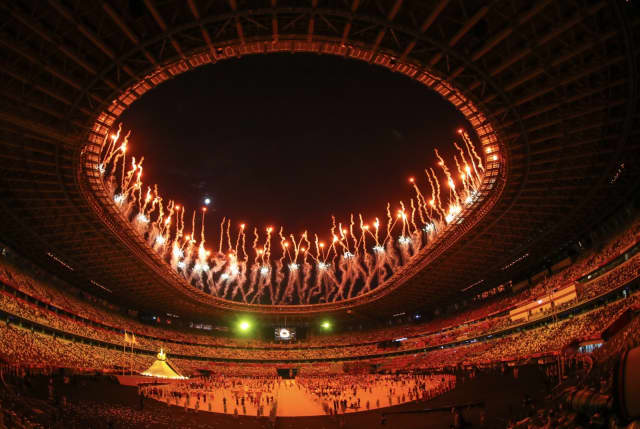 Among the winning stories is that of judo, leading from the beginning of the pandemic, determined to serve the World Judo Tour athletes and all judoka, providing unrivalled opportunities for engagement via a constant stream of online initiatives. That led to the courageous restart of the Olympic qualification system, with an October 2020 appearance at the Hungary Grand Slam. Judo continues to drive protocol and creativity at all levels.
At the opening ceremony the profile of judo shone brightly, with no less than 28 of the flag bearers being judoka. Each of the continental unions was represented and in the cases of Kosovo and Chad, judoka held both the male and female positions. This shows the diversity of our community but also the respect judoka have among their peers, across all sports.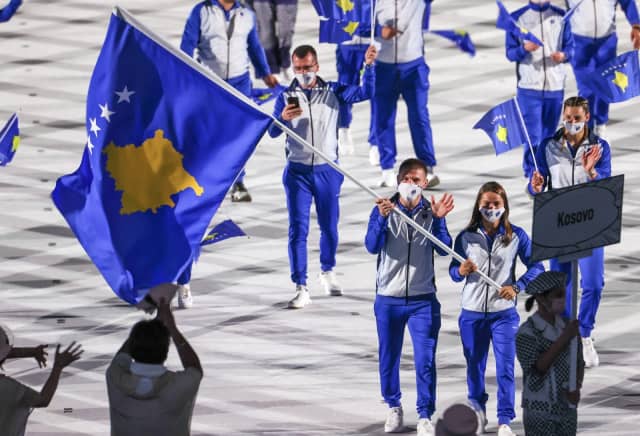 Telma Monteiro (POR) held the Portuguese flag aloft as she walked into her 5th Olympic Games. This alone puts her in a tiny bracket of very special Olympians whom have defied the clock to keep producing performances at the highest level. How could should not lead her nation here? Rustam Orujov (AZE), Olympic silver medallist, carried Azerbaijan's flag, with the same elegance we see on the tatami.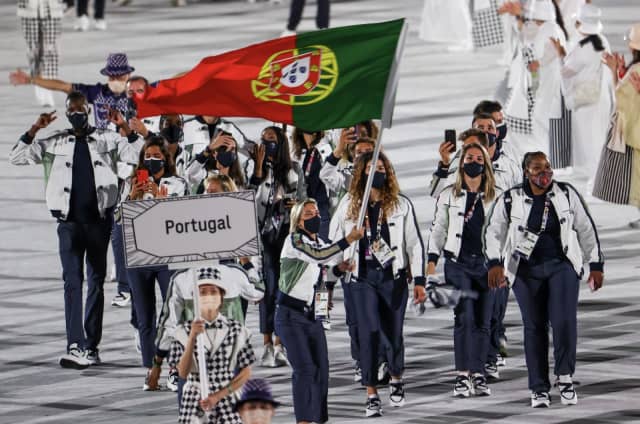 Clarisse Agbegnenou, with her 5th world title already in her pocket, took the starring role for France, while Brazilian veteran Ketlyn Quadros gathered incredible memories, going into her second Olympic Games, but some 13 years after her first, where she won a bronze medal in Beijing.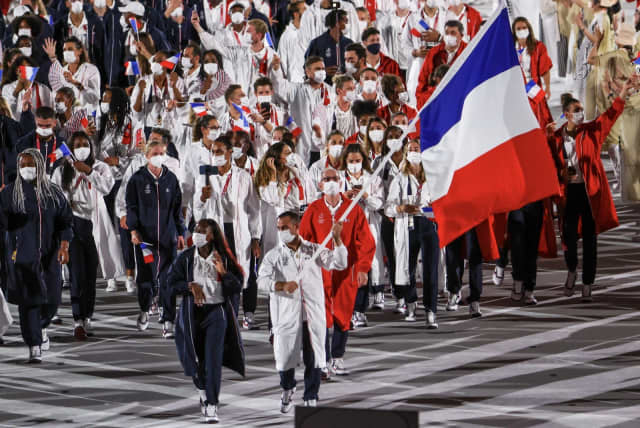 Judo flew the flag for the restart of all sport when the world seemed closed and gripped tightly bu the pandemic and so it is fitting that our flag bearers should play such a prominent part in the Tokyo 2020 Olympic Games opening ceremony.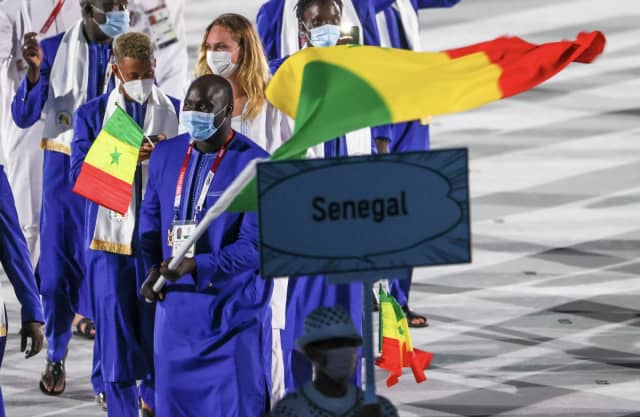 Full List
AZE - Rustam Orujov
BIH - Larisa Ceric
BRA - Ketleyn Quadros
CHA - Demos Memneloun & Bachir Ahmat Mahamat
DJI - Aden-Alexandre Houssein
FRA - Clarisse Agbegnenou
GUM - Joshter Andrew
HAI - Sabiana Anestor
KIR - Kinaua Biribo
KOS - Akil Gjakova & Majlinda Kelmendi
LBN - Nacif Elias
LIE - Raphael Schwendinger
LTU - Sandra Jablonskyte
MAD - Damiella Nomenjahary
MGL - Duurenbayar Ulziibayar
MKD - Arbresha Rexhepi
MOZ - Kevin Loforte
PHI - Kiyomi Watanabe
POR - Telma Monteiro
SEN - Mbagnick Ndiaye
SLE - Frederick Harris
SRI - Chamara Repiyallage
TJK - Temur Rakhimov
TKM - Gulbadam Babamuratova
VEN - Karen Leon
YEM - Ahmed Ayash