The Pan America and Oceania Championships is throwing up some fascinating contests and some results that will have an impact on the World Ranking Lists and seedings at future World Judo Tour events.
At -48kg we saw a familiar Cuban style from a previous generation as Laborde, now representing USA, moved constantly for 4 minutes, never offering gaps in the pace, securing a bronze medal that gives rise to questions about her intentions. Is she back with a target ahead of her? The 2014 world medallist is no newcomer and neither is she on the tatami to play. What comes next from her remains to be seen but this medal can re-open doors.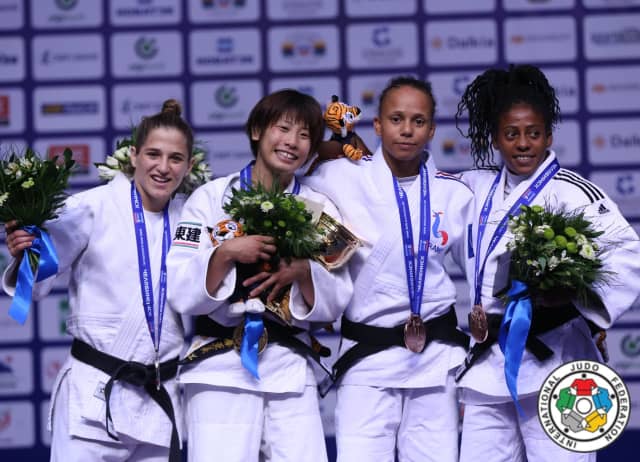 The final of the -48kg women featured two very familiar faces from the World Judo Tour with Amanda Lima (BRA) taking the top spot and Chile's most successful female judoka ever taking the silver medal. Vargas Ley (CHI) placed 5th only 2 weeks ago in Antalya at the grand slam, having placed 7th in Tel Aviv in February. Her run of good days continues.
Amanda Lima is now continental champion for the first time, however and this is great for Brazil. She joins teammates Eric Takabatake at -66kg, Larissa Pimenta at -52kg and Jessica Lima at -57kg, all with gold medals in Peru. It's become customary for Brazil to perform well at the continentals and at the end of day 1 they are undoubtedly leading the medal table. Daniel Cargnin (BRA) may be feeling disappointed though, having arrived in Lima with an Olympic bronze only recently won in Tokyo, but he finished the day in 5th place, being overtaken by Wong of Peru in the semi-final and then ceding the bronze medal to Bouchard of Canada.
The -66kg men's results could almost have been written in advance and no-one would have argued with Brazil's Lima and Takabatake fighting it out with Postigos (PER) and that's exactly how it went. On recent form we might have put Lima at the top but he was beaten in the semi-final by his teammate, giving those watching the chance to see an exiting final, with the Peruvian on good form. The seedings weren't quite indicative of what was likely to happen but certainly in Pan America those seedings will be re-arranged from now on.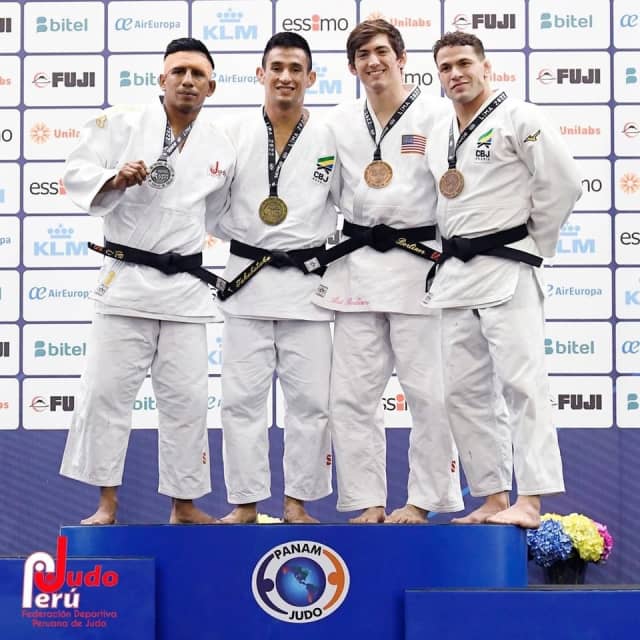 Josh Katz of Australia seemed to get stronger through the day as his ippon judo emerged in the repechage final and the bronze medal match, bringing him significant points on the approach to Olympic qualification but it was the unseeded Costa Rican, Sancho, who really surprised the -60kg group in Lima, winning all the way through to the top of the rostrum with ippon-worthy technique and only one contest went longer than 90 seconds. To come from 155th on the WRL and win his continental championships is quite something and now we will see what he can do with that boost as the next block of Tour events looms.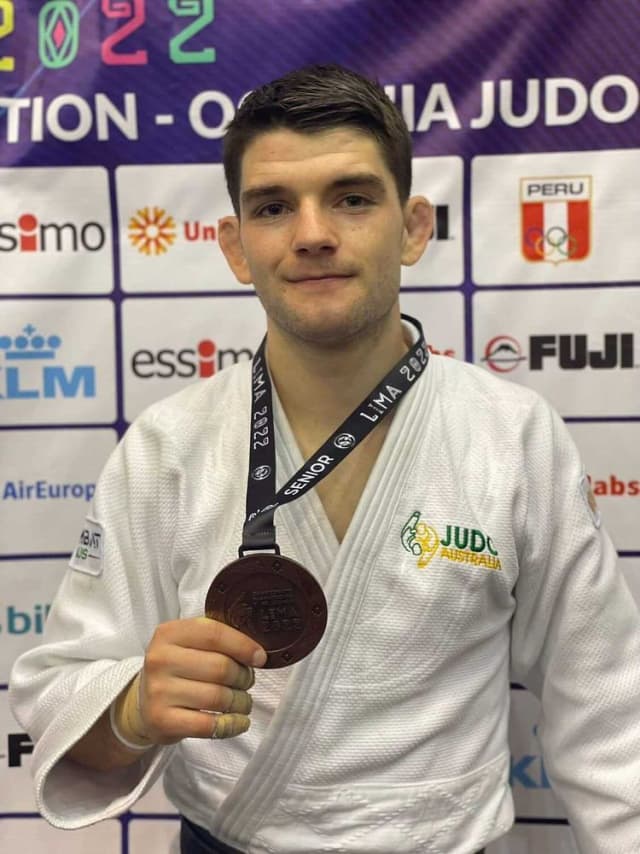 Another newcomer to the rostrum was Mariah Holguin (USA) at -57kg. She won the Pan American Junior Championships in 2018 but an osoto-gari in the bronze medal match secured her first senior medal at this level, taking out an old rival in the shape of Ana Rosa of the Dominican Republic. After the medal ceremony Holguin said, "I was really frustrated after my semi but glad I came back from it. I threw Rosa with osoto-gari and that was the game plan. She beat me last time we fought so I was looking forward to this one."
Holguin joins a host of American teammates on the medal table, with Laborde's bronze and also a bronze for Ari Berliner at -66kg and a silver for Angelica Delgado. Perhaps the biggest surprise of the tournament so far is also owned by the American team, with 17 year old Dominic Rodriguez winning the -73kg group, beating experienced seniors such as Bouchard (CAN) and Estrada (CUB) along the way. Rodriguez won a bronze at the junior edition only 5 days ago and so this gold will induce some real celebration!
The number 1 seed at -63kg, on the other hand, suffered the reverse. Barrios (VEN) was caught by Columbia's Mera in the quarter-final and she then lost to Awiti-Alcaraz in the repechage final, having to go home with just a 7th place; not at all what she came to Lima for. The category was eventually won by Australia's Haecker, who won every contest by ippon at the event, beating Olympic and world medallist Beauchemin-Pinard in the final. Haecker is herself a 7-time World Judo Tour medallist and she leads an Australian team that is putting pressure on the Americas in Lima!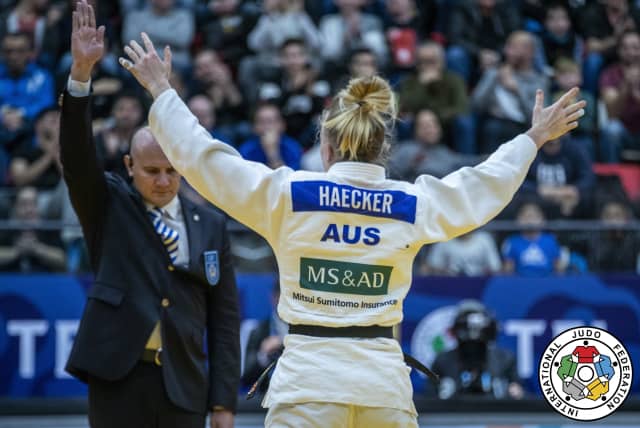 Day one has been nothing short of explosive at this Pan America and Oceania Championships and diversity is the real captain of the team even if Brazil has more gold than the rest.