During an official visit to Cuba, the President of the Pan American Judo Confederation, Carlos Zegarra, had the honour of being received by the President of Cuba, HE Miguel Díaz-Canel Bermúdez, in Havana.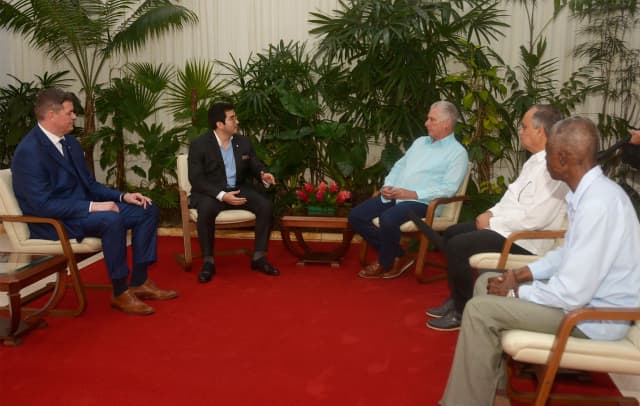 During the meeting President Díaz-Canel underlined, to the PJC President, the role of science and innovation in solving problems of all kinds, the interconnections established between universities, science, technology and innovation and the productive sector for goods and services, public administration and local development agencies. This pillar of government management also reaches sports. The President emphasised the fact that knowledge which has been accumulated in the sport sector needs to be shared. Carlos Zegarra noted that, boosted by its achievements in the most prestigious competitions in the world, Cuban judo has an exciting future ahead.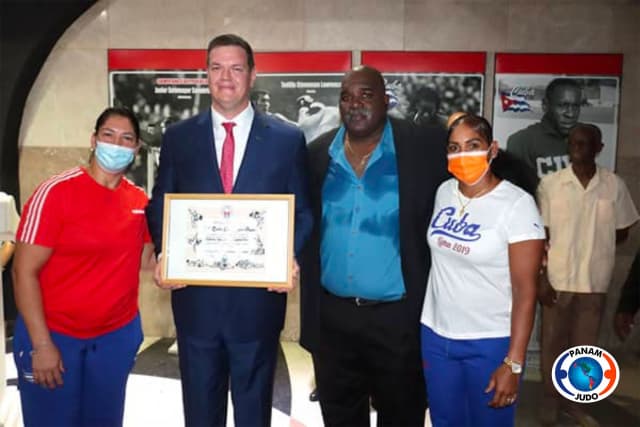 During his stay in the country, Carlos Zegarra, as a former athlete and now sport leader, received his seventh dan, presented by Cuban legends Onix Cortes, world bronze medallist in Chelyabinsk 2014 and Yalennis Castillo, Olympic silver medallist in Beijing 2008.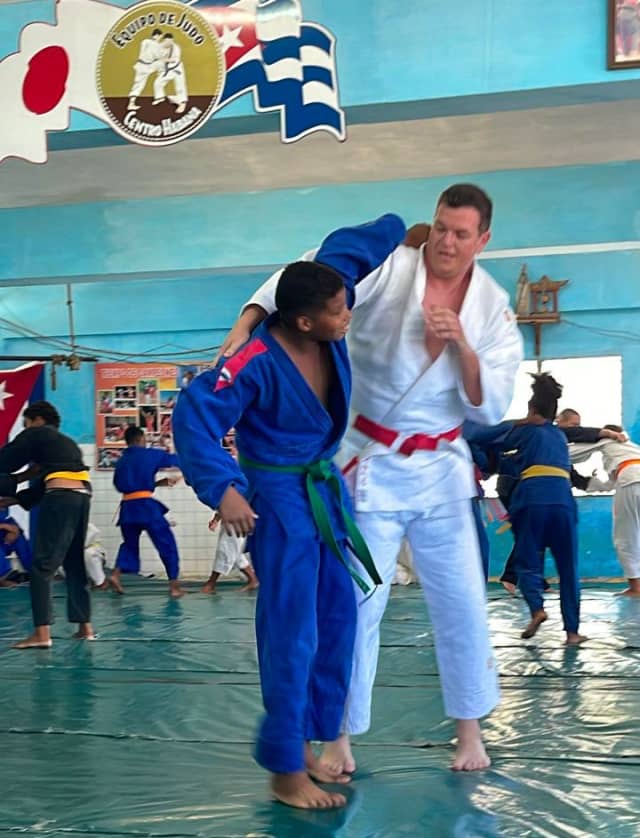 Together with the President of the Peruvian Olympic Committee, Mr Renzo Manyari, Carlos Zegarra is also planning to visit the Manuel Fajardo University of Physical Culture and the Sports Research Centre, as well as the anti-doping laboratory in Havana and the Combinado Loma de los Zapotes, located in the municipality of San Miguel del Padron, in the outskirts of this city.