Back in 2019, the World Judo Day theme was 'Plant a Tree.' With the new, innovative 'Climate Champion' initiative launched by the IJF at the beginning of 2021, we are again asking you to contribute to saving the planet by planting trees, becoming a Climate Champion. Trees help to reduce the production of greenhouse gases, so let's build a better, safer and greener planet together.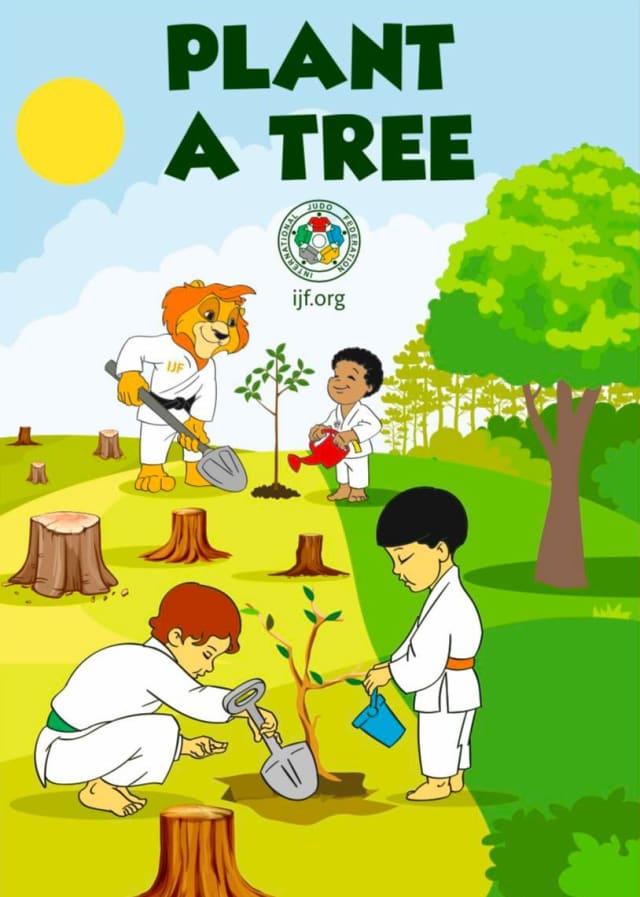 Judo, as a pre-eminent Olympic sport and with the International Judo Federation in place as a signatory of the Sports for Climate Action Initiative, is involved in spreading the judo and Olympic values and we are committed to and respect the Paris Agreement on Climate Change. 
In April 2021 we invited the whole judo family, from judoka, clubs, national federations and continental federations to judo fans, to join our long-running campaign to save the planet.
Our goal is to target the younger generations, in order to raise the awareness of the necessity to adapt our global behaviours, for this big challenge.
Discover the message of our IJF Climate Ambassador, Sabrina Filzmoser
By the end of the Climate Champion contest, we will count the total number of trees that were planted all over the world. Remember that for the 2019 World Judo Day, we planted more than 6,000 trees. Our goal is to beat that record because we believe that together we are stronger.
By participating in these challenges, our judo community members can set goals and earn green trophies and green cards, together with surprise cards and messages from our champions and climate ambassadors.
Beyond the young judoka, we are also aiming at the whole judo family, all around the world, to be familiar with issues such as global warming and carbon footprints and we are inviting you to reduce and recycle as much as you can.
Discover what our friends from Uzbekistan already achieved. Can you do the same?
While you are planting trees, you can still participate in the first challenge, which was 'Clean Your Environment.' We have already received some great contributions that show how we are all committed to creating a better environment for all of us. 
Visit fit.ijf.org  and start your journey to becoming a Climate Champion. Two challenges/actions are now available:
1- "Clean your environment" - https://fit.ijf.org/challenge/view/HdZE5B
2- "Plant a tree" - https://fit.ijf.org/challenge/view/HdZE6B