The Grand Prix stage introduces a new host this weekend as Agadir, Morocco, join the list of cities laying claim to IJF World Judo Tour action.
Contender
Name: Assmaa NIANG
Country: Morocco
Weight category: -70kg
World ranking: 12
Best result: 2014 Düsseldorf Grand Prix gold medal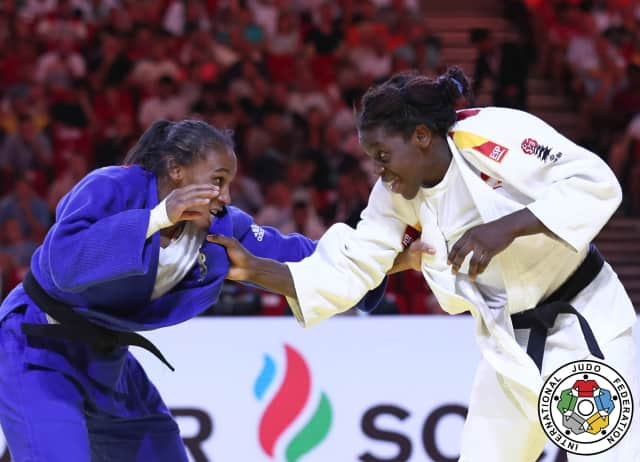 Morocco's own Assmaa NIANG will be adored by her compatriots in the stands and could deliver something very special for the hosts at the maiden Agadir Grand Prix.
The 35-year-old showed her fortitude by entering the Openweight World Championships in November, effectively moving up two weight categories, all to give her country some strong representation at Africa's biggest ever judo competition.
The six-time Grand Prix medallist has made a low-key but encouraging start to her season with a seventh-place at the Tunis Grand Prix and a fifth place at the Paris Grand Slam to pick up valuable world ranking points.
Morocco's highest ranked judoka has not stepped onto an IJF podium since her bronze medal at the Tbilisi Grand Prix in 2016 and has control of her fate at home in Agadir.
NIANG has a favourable draw with a first round bye and therefore the prospect of a quarter-final against either world number 43 Chantal WRIGHT (USA) or world number 203 Mamadama SYLLA (GUI).
The home fighter will have to pay particular attention to the progress of Düsseldorf Grand Slam bronze medallist Szaundra DIEDRICH (GER) and top seed Maria PEREZ (PUR) who took silver at the Worlds last year and bronze at the Tokyo Grand Slam.
Champion
Name: Khasan KHALMURZAEV
Country: Russia
Weight category: -81kg
World ranking: 2
Best result: 2016 Olympic champion, 2017 world bronze medallist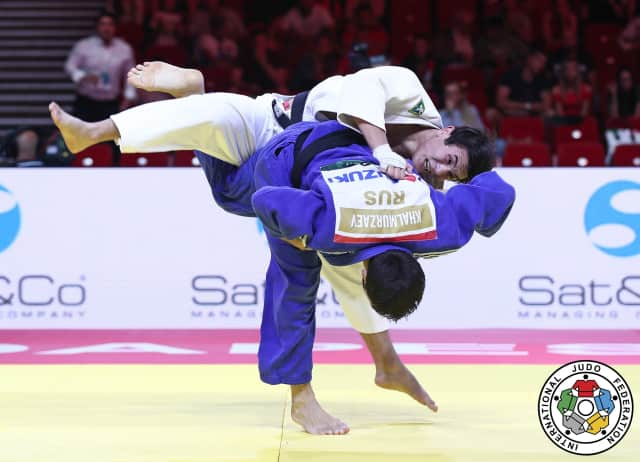 Olympic champion Khasan KHALMURZAEV is the proud owner of the gold backpatch in the -81kg category and has picked up on the IJF World Judo Tour from where he left off in Rio de Janeiro.
KHALMURZAEV, 24, who memorably celebrated his Olympic win in Brazil with his twin brother and fellow Agadir Grand Prix competitor Khusen KHALMURZAEV (RUS), eased back into action with a win at the Sarajevo European Cup in 2017 before winning gold at the first Ekaterinburg Grand Slam.
The Rio 2016 star earned his first World Championships medal with bronze in Budapest and wrapped up a fine post-Olympic campaign by winning the invite-only World Judo Masters at home in St. Petersburg, Russia.
KHALMURZAEV launches his 2018 season in Africa as the top seed in Agadir and will be expected to eclipse his rivals in the -81kg category all day long.
Russia's leading judoka has a first round bye and will face the winner of the first round clash between world number 124 KOUAMBA Terence (GAB) and unranked Hatim DOUKKALI (MAR).
Watch #JudoAgadir2018 live and free at www.IJF.org from Friday 9 to Sunday 11 March