The Olympic Games are fast approaching. For months, especially with the postponement of the event for a year, everyone has been in the starting blocks to be ready for the big day. This applies particularly to athletes of course, but also to a category of person without whom the competition could not take place: the referees.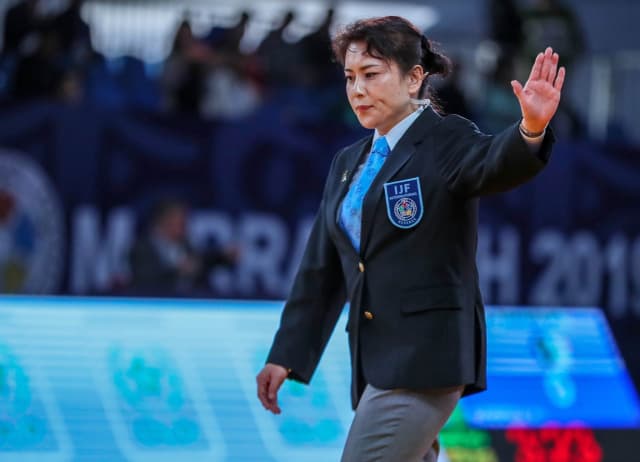 The IJF has just published the official list of referees who will officiate at the Olympic Games and at the Paralympic Games this summer in Japan.
Juan Carlos Barcos, IJF Head Refereeing Director, tells us a little more, "I think we have found the best referees of the moment. For more than two years, we have been working on it and for that we have set up a ranking system, which helped us a lot in our choice.
At the Olympic Games, we need people with experience. Over the past months     we have taken a close look at all applicants for a place on the refereeing team. We have paid particular attention to the commitment and involvement, which must be total. We had to keep in mind that only one referee per country was possible.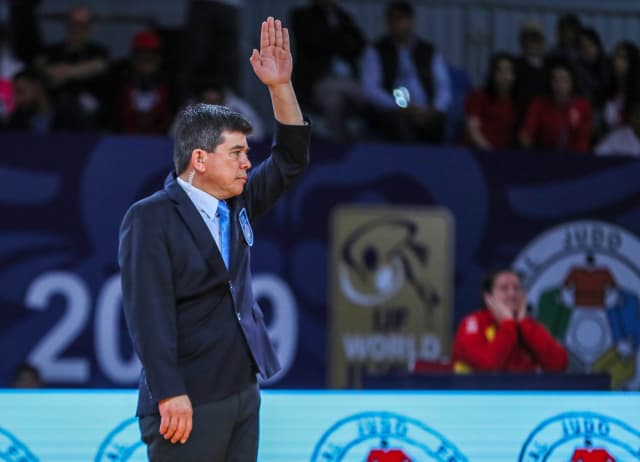 What we looked at above all was the quality of the work provided. With the members of our committee and the experts who accompany us all year round, we have set up a very high quality list. It is an honest and serious team who has a deep knowledge of the refereeing rules and who will be totally dedicated to the designation of the right winners. Within that we note that the list is balanced, with representation of the highest standards across the continents and genders."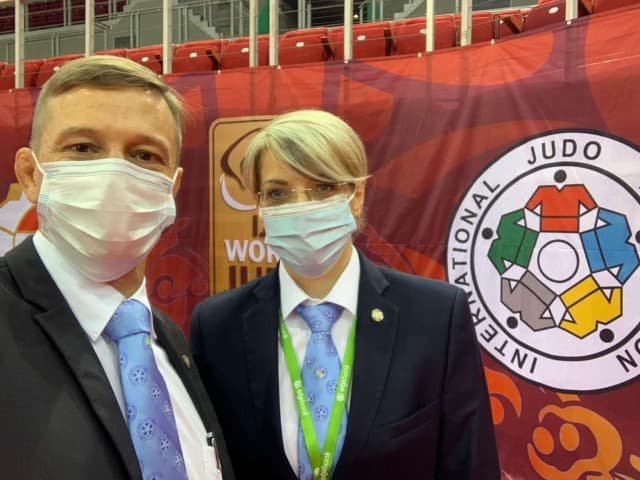 Janos Tardos, technical delegate for judo at the Paralympic Games, said, "A few years ago the IJF and IBSA (International Blind Sports Federation) signed a Memorandum of Understanding to work together across several sectors, including refereeing matters. The refereeing commissions of the IJF and IBSA have been working hand in hand for a long time and we were able to select a list of referees that we can be proud of. We will have the best referees possible for our event.
Refereeing at the Paralympics is a little different from refereeing at the Olympic Games. The judo rules are of course exactly the same but our referees need special knowledge for working with visually impaired athletes effectively and sometimes also deaf people athletes.
With full support of the IJF, its president, Mr. Marius Vizer and the IJF Refereeing Commission, we have selected the best referees for Tokyo. We still have two qualification events to take place before the Paralympic Games and our group of referees will be there, ready."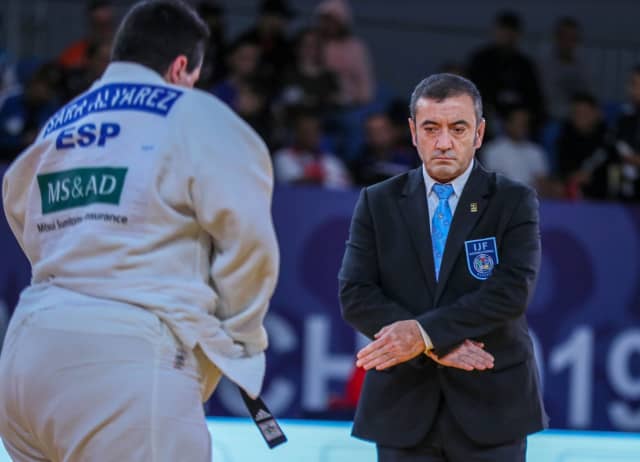 Official List of Referees for the Tokyo 2020 Olympic Games Mrs. Enkhtsetseg TURBAT (MGL) Mr. Vladimer NUTSUBIDZE (GEO) Mr. Raul CAMACHO (ESP) Mr. Velimatti KARINKANTA (FIN) Mrs. Roberta CHYURLIA (ITA) Mr. Mathieu BATAILLE (FRA) Mrs. Akiko AMANO (JPN) Mr. Evgeny RAKHLIN (RUS) Mr. Lubomir PETR (AUS) Mr. Everado GARCIA (MEX) Mrs. Sook Hee HYUN (KOR) Mr. Orlando CRUZ (DOM) Mr. Mariano DOS SANTOS (BRA) Mr. Ramziddin SAYIDOV (UZB) Mr. Jean-Claude DJIMBI (GAB) Mrs. Annamaria FRIDRICH (HUN)
Official List of Referees for the Tokyo 2020 Paralympic Games Mr. Ronald POIGER (AUT) Mr. Artur FANDO (BLR) Mr. Jefferson Da ROCHA VIERA (BRA) Mr. Olivier DESROSES (FRA) Mr. Viktor HAVASI (HUN) Mr. Hiroyuki HIRANO (JPN) Mr. Jhon RAMAEKERS (NED) Mrs. Ioana BABIUC (ROU) Mr. Vassily SMOLIN (RUS) Mr. Nedim BAYAT (TUR) Mr. Greg MOORE (USA) Mr. Vyacheslav PERETEYKO (UZB)