Each year the South Africa Judo Open attracts judoka from not only the host nation but also several neighbouring countries and this year the Namibia Judo in Schools project took the courageous decision to join in, managing travel, organisation and funding issues that would make most baulk.
Stompie Matthyser is one of IJF's network of coaches working to develop judo programmes for school-aged children in Africa and in Namibia he is forging a path not just locally but one that shows children they can reach beyond what may be immediately visible.
A group of 8 thirteen year olds from 4 schools (Saint Georges, DHPS, Windhoek Gymnasium and Windhoek International) competed in the event. The team were accompanied by Stompie Matthyser and a sport teacher who is also a judoka, Claudia Schlettwein, from DHPS.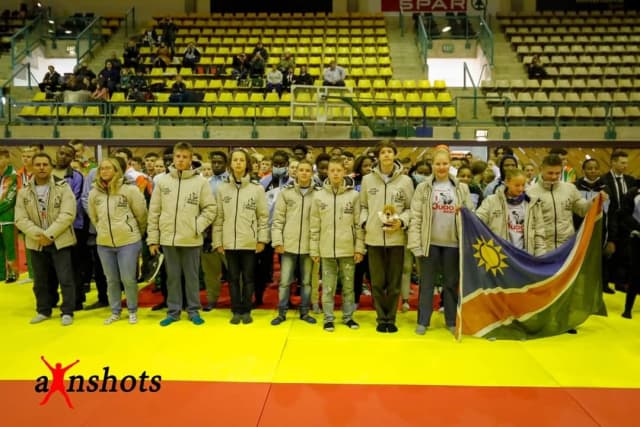 Stompie said, "We managed to raise money for the players' plane tickets and acommodation. We had official team outfits manufactured for everyone, to represent the Namibia judo schools team with pride, just like a national team would.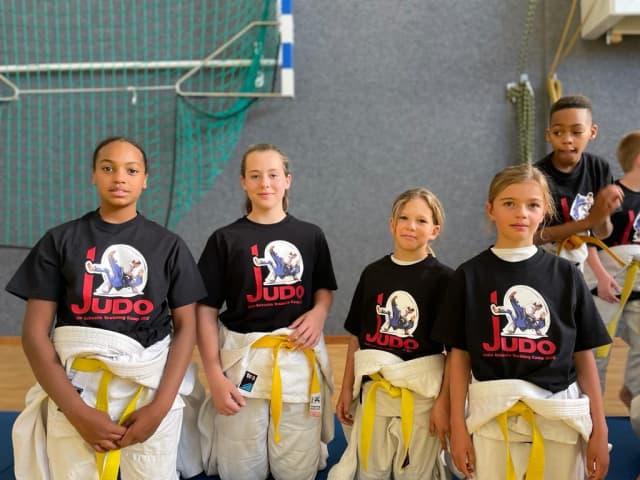 We were all very happy to take on the more than 2000km journey by plane. We had a two-leg trip, to Johannesburg and then we flew again to Port Elizabeth on the same day. We had some challenges to face because our connecting flight to Port Elizabeth had a standing time of 8 hours but it was worth it. Luckily we negotiated to be able to and get the team into a VIP lunch with full access to the lounge benefits and that made the 8 hours feel like 2!
We Arrived in a rainy Port Elizabeth at night on the 23rd June. The Judo South Africa executive assisted us and together with the travelling parents we had a small 14 seater bus with a designated driver to take care of us, ensuring our safe arrival at the accommodation. We all hit the sack after a long, long day.
The next day, having weighed in and collected accreditation, our bus picked us up ahead of schedule to take us to the Vista Campus University Hall for the competition. We enjoyed an opening ceremony at 8am. All 14 regions of South Africa plus Botswana, Lesotho and us from Namibia attended the ceremony."
Stompie was impressed with all the players, the way they handled themselves and the way they fought. Amelie Duerrschmidt won a silver medal and Jana Mutzchler won bronze. Shura Ryvkine just missed out, losing for bronze.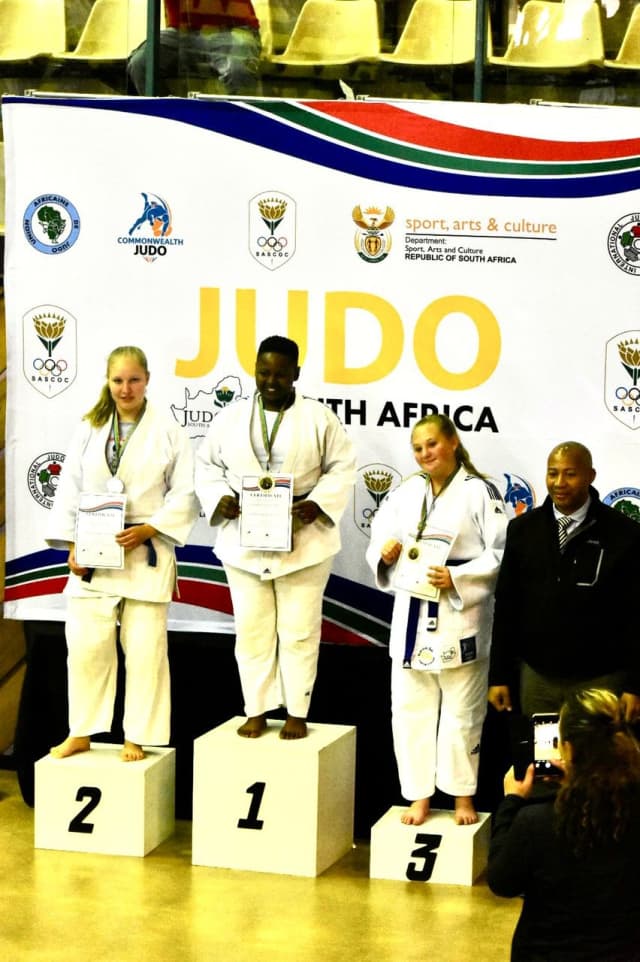 The day after the competition, the whole team had a beach day and enjoyed some holiday activities, adding to the memories these children have made. There was even an opportunity to try ice-skating which is not something children from the Namibian desert have ever had the chance to try before. It's all part of the programme that encourages the strengthening of bonds between children from different judo schools. Maybe some of them will go on to share experiences as part of the Namibian national team!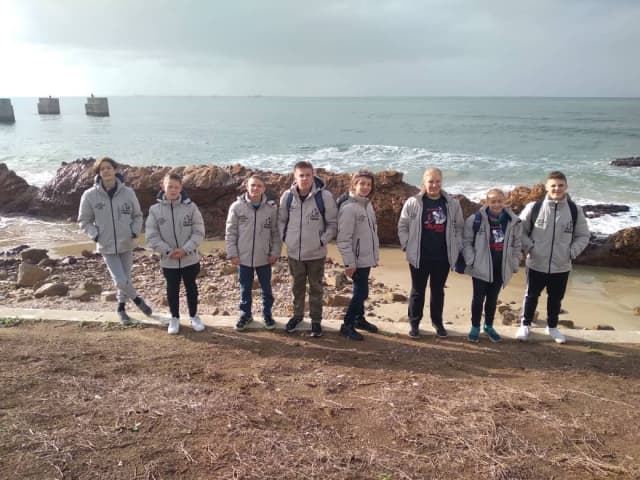 All photos contributed by Stompie Matthyser.