Wodjan Shaherkani was the first, the first Saudi Arabian woman to compete at the Olympic Games. She was just a teenager and back in 2012, at the London Games, there was much discussion about her participation. In Saudi Arabia, at that time, there was a law about women covering their head at all times in public. For Wojdan to compete certain concessions had to be made, bridging the gaps between religion, law, sport and individual values.
Since London, Fahmy Joud has also competed at Olympic level, fighting at -52kg in Rio de Janeiro in 2016 and in Tokyo it was Tahani Alqahtani. Tahani has now been on the IJF World Judo Tour for 18 months and has participated in 5 grand slams, a grand prix, a world championships and the 2021 Olympic Games.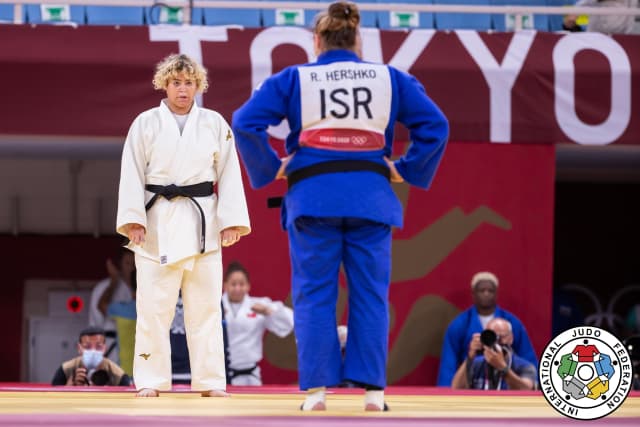 "The first one, Wojdan, was important. She made it possible for us, made it easier. The first is always hard. She is not competing any more but attended the most recent Saudi Games. She was quite alone at the time in London, in judo, because she worked mostly with her father and didn't have a network of friends or colleagues around her."
Image and perception are important words in every aspect of life and sport is no exception, neither is religion. The image of Saudi Arabia from outside has been inextricably linked to the Islamic faith but in recent years there has been a shift, a modern twist which allows for sport, technology, art and culture to be at the fore with faith as the backbone, the foundation which secures it all. The Saudi King and his son Prince Mohammed Bin Salman Al Saud have been instrumental in the development of sport in the country, said Alqahtani, citing the accelerated involvement of women, especially in the last 4 to 5 years.
"In Saudi Arabia we have 5 judo competitions per year, 3 at the same events as the men and 2 by ourselves: the Saudi Games plus 4 more. There are big financial rewards for winning those Games and I just took gold there. These are huge rewards and are equal for men and for women. The event is like this to encourage our communities to really care about sport.
Culturally parents don't prioritise sport. They look for their children to become engineers or doctors. Sport hasn't been highlighted but now the government are pushing for sport, supporting us with time away from school and work. They support our travel and expenses. I have a salary too.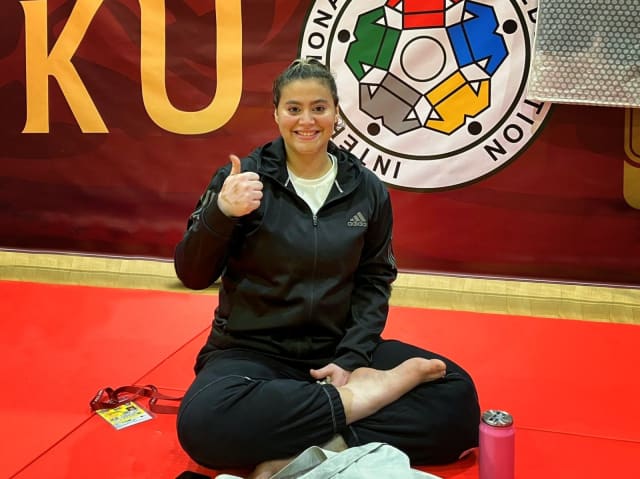 When I was younger I was a real feminist but these days I am a humanist, a believer in the rights of all. I think this comes from judo and these attitudes have really helped me a lot. I took up judo in 2018 after my mother died from cancer. Judo is so hard and of course I can't expect to be at the top level in less than 5 years. The sport is helping me to truly grow up. It brings real respect to my life.
Following the Tokyo Games I was attacked a lot on social media because I fought against an Israeli opponent but really there were also so many people from Saudi Arabia who supported me at that difficult time. My government was supportive. In this sport I respect all people, no matter what and I'm proud that my country is pushing for such equality and openness.
I also thank Chiho Takada, my coach, who was with me from the beginning. I'm growing up with her too. I have to continue to have faith in myself and my team. It's not easy to be outside of my community, travelling the world as an Arabic girl. I'm pushing myself and I feel that if I can take this pressure, I can always continue to improve myself. This is a maxim of judo. I will keep working to deserve it. I want to give myself the chance like all the people here who train so hard. I prove to myself than with ten years judo and always doing my best I can earn the right to win. I take this chance in life.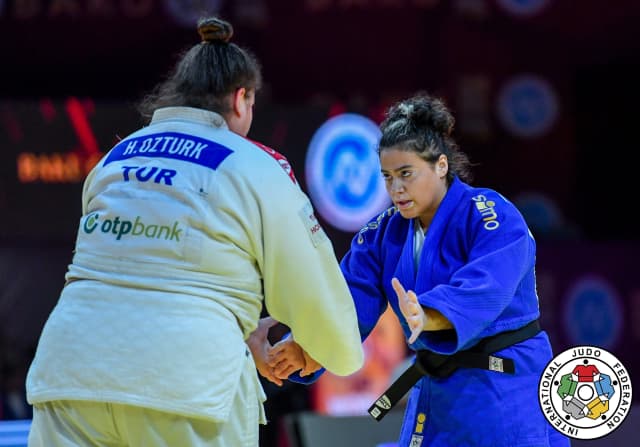 I was in Georgia training in June and then Spain, then Romania for a camp. Then we went to the European Open in Cluj and on to Zagreb. I was in Saudi for 2 weeks and then on to Konya. Then we travelled to Azerbaijan for training from August until the Abu Dhabi Grand Slam at the end of October. After that it was the Saudi Games and straight to Baku. We will stay here one more month before moving on to Tokyo. Then finally we rest.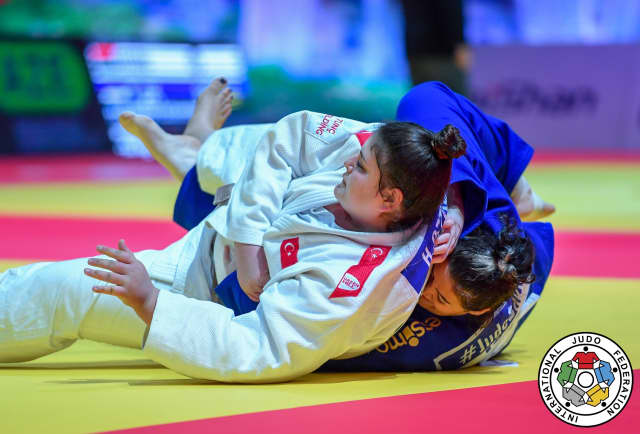 My first big goal is Paris 2024. If I don't make it I will not stop, I won't give up easily and I will continue towards LA 2028. While training I am also studying anaesthesiology at Almarfa University and so when I retire from competitive judo I have a career plan."
Tahani sees a future for all Saudi women, one with opportunities, choices, freedom and integration. "Our prince says he wants a whole country; he is the pint of change and his father, the king, is supporting him. He says women are half of the community and so we must ensure our community is whole, supporting all people. Aswell as our leaders, we have others really pioneering the way, like Reema Bint Bandar Al Saud. She is Saudi and is the first Saudi woman to be an Ambassador for the country; she's living in the U.S. She helps all girls in sport in Saudi and is always checking to see what she can do to make our environments more positive. She helped me to find ways to manage university fees; she is always generous with us and this is a great lesson. All women and girls must always support one another. She is so strong and doesn't allow anyone to hold her back from her goals. She's a wonderful role model for us all, for Saudi girls in sport and also out of sport.
In the last few years the law changed at home and now there is no rule about covering in public. I'm seen here with no scarf and it is the same at home. Equality in Saudi Arabia is becoming more of a reality than ever. We have positive forward thinking from our king, from ambassadors, from sports coaches, education institutions and more. The community is who we had to win over, not the government. It's still difficult but we have the full support of the federation, the NOC and of course the IJF. Now I think I can show other girls how it can be, like Wojdan and Foumy and Reema have shown me. The juniors are following me and they need to see what is possible, just like London and Rio showed me."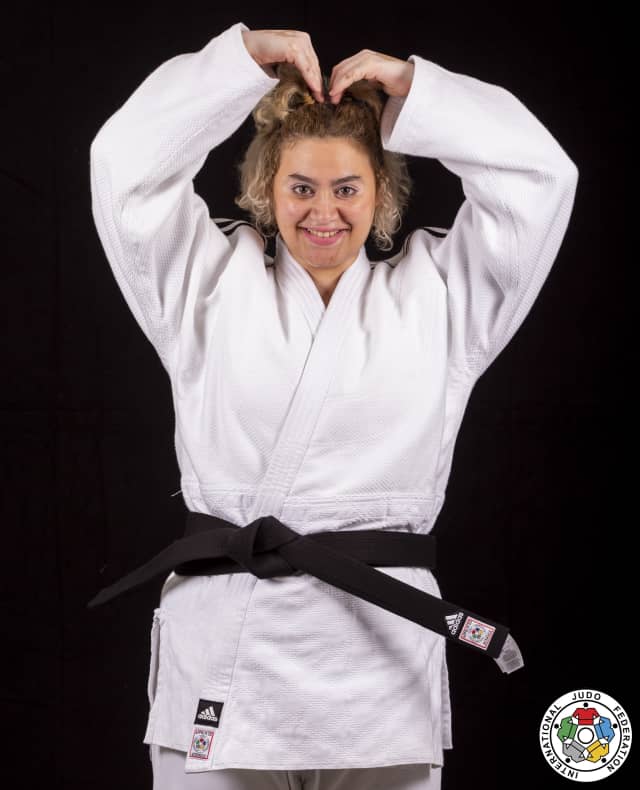 Tahani's incredibly positive outlook is a lesson, a powerful one. She shows us how the past has influenced her future, how sport plays a role in progress, how leadership can inspire generations and how the judo values permeate all of it. This is a strong and necessary message, not just for the women and girls of Saudi Arabia, but for all people who want to move forward, all people with goals.