Pino Maddaloni is one of Italy's national treasures, an Olympic champion and now an IJF Referee Supervisor. In Tbilisi, with a ringside seat, an IT team at the top of their game and colleagues assembled around shared goals, Pino Maddaloni is able to gather information and a good feeling for this first day of judo in Georgia. The first technical analysis of #JudoTbilisi is his.
"In general I saw good judo today. In the first rounds there were a few golden scores but it all gained pace and the positive scores came. There was a good feeling and good spirit from the athletes. Even just a few months ago they weren't catching the grip appropriately, well not consistently, but in the last couple of events something changed and the gripping attitude improved a lot.
I saw some fights won with penalties today where the intention to throw was clear and when these tactical wins are actually as a result of good judo and with the desire to throw, we see them as positive and feel we are still travelling the right way."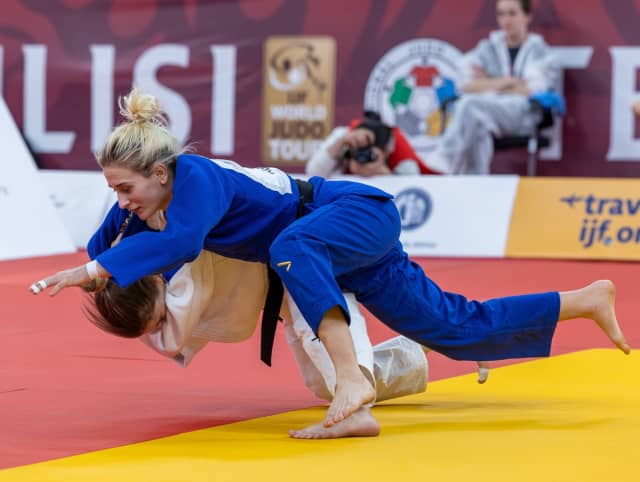 Penalties are not simply to punish but are an essential part of our judo education, guiding tactical awareness and intention. When penalties are employed in contests with two positive judoka, they can serve to improve further the application of the rules, maintain fair play and lead the judoka into more pure situations. Some of this was seen today and it delivered attractive contests.
"It is also important the referees give correct gestures to accompany any penalties as this gives information to the public, coaches and athletes. It's not always an easy sport to understand for those who do not practise it and so we have to be as clear as possible. Correct actions from the referees form part of our judo and wider education. These details are important. Today it was close to being right but we have further to go and will keep improving, using our pre-event seminars and other global events to upskill together. The athletes improve very fast, making incredibly fast reactions to escape throws and to learn rules and so all the rest of us must make every effort to follow in the same way and at the same speed. It's challenging but we are doing a good job.
Referees must have the same passion as the athletes and I think on the whole our team does. This motivation gives us the power to stay with the judoka. Like cats the athletes change in less than a second from one position to the next. Their angles are managed so well now and for the referees to catch everything is a big job but we are on the right way.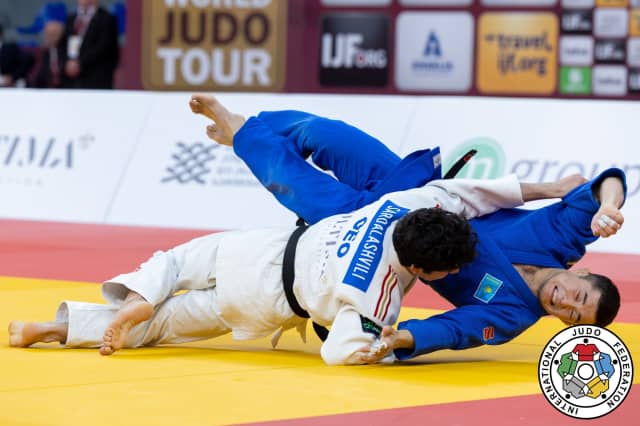 Really, congratulations to the athletes who get better and better through the season. I really admire them and so it's important that the whole judo team, on all sides of the tatami, go with them."
This is something we can all agree on, that the goal is the same, whether a coach focussed on one athlete or team, or a referee focussed on objective fair play for all. We all want safe, spectacular judo and the right winners to stand on top of the podia.
"Today I saw one athlete who particularly grabbed my attention. He didn't win a medal but he represented all the best parts of the sport. 19 year old Rahimov (TKM) fought in the -66kg category and although he lost, placing 7th, I liked his spirit and attitude. His character was strong and he tried and tried and tried. When his first attack was not strong enough he immediately learned and replayed it better and found some solutions. We could almost see his mind working. He's so young but clearly engaged with the aims of judo and I respect that a lot. I look forward to seeing more from him in the future."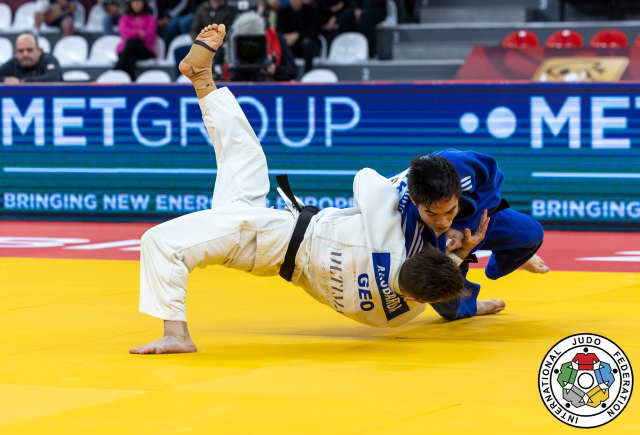 "It's important to believe in the whole of our judo education. We can compete with all other sports when we respect the judo values. We must know the rules, work to be better at applying them and we must always act with the right spirit; this includes bowing. All competitors should bow on and off the tatami correctly and today I saw a few gaps with this. Coaches must ensure all athletes behave correctly regardless of their results."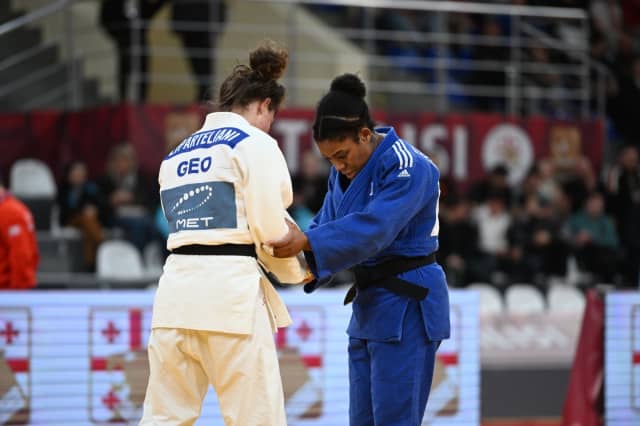 The bow was written about not so long ago, CLICK HERE
Pino Maddaloni follows judo with both passion and an analytical perspective. His assessments should be digested fully and perhaps even acted upon. In his mind, day one in Tbilisi has been a big success but with constant intention to improve, he's hopeful for even greater success in the days and events to come.
More images of the Tbilisi Grand Slam 2023 - CLICK HERE