Do you know Ugo Legrand (FRA) or should we say, do you remember Ugo Legrand? We definitely do. Born on 22nd January 1989 in Mont-Saint-Aignan, in Seine-Maritime in France, he animated the year 2010 and left in the minds of many the image of an exceptional athlete who, after having won numerous titles as a junior, won world silver and Olympic bronze. Ugo is from the same generation as Teddy Riner.
However, it has been eight years since Ugo disappeared from the radars of world judo. Now 34, he has set himself a challenge, a big challenge indeed. We had the chance to discuss it with him and so he explained to us why we should soon hear about him again, a big plus for judo fans. It must be said that since the announcement of his return to competition, as that is what this is all about, the web has been in turmoil and there have been many comments. What better way for the central party to explain his mental process?
"I feel great and I'm bathed in positive vibes; there is a beautiful energy all around me. The desire is present and I must say that I am very excited and in a hurry.
I feel the attention of all the staff around me but I don't want to go too fast, even if time is short. I have to take each step carefully. After eight years of sedentariness, relatively, I have to find my bearings and that's why the main part of my preparation is physical, currently, to find the capacity to compete at the highest level. As for the specificities of high-level judo, that will come in time. First of all, I have to find my balance as a high-level athlete."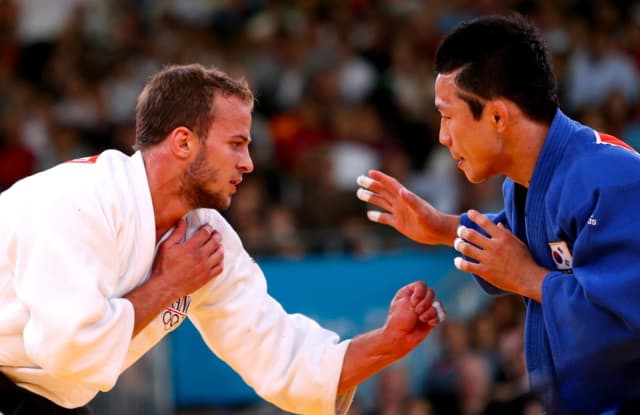 Ugo is relaxed, we can feel him smiling on the phone and he explains to us in detail how three weeks ago he made a life-changing decision. "I had completely mourned my high-level career. I had moved on and I was sure of myself. I had absolutely no regrets about retiring after a busy career. I was in tune with what I was feeling. I just didn't want to continue anymore.
I went to live abroad. I reorientated myself professionally and I frequented other circles. It was great, another experience. I needed it; create a void, take some distance, reinvent my life.
Let's be honest, I continued to follow French and world judo. I followed from afar on judoTV and frankly it was great to watch all these young people and my friends from the French team or foreign teams, some of whom are still active. I had needed some air and resuming competition didn't even cross my mind. It was not part of my near or far projects.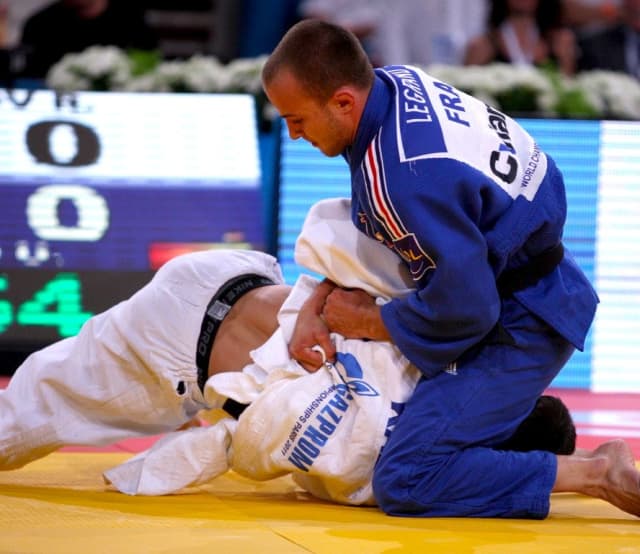 Then over Christmas 2022, my wife and I decided to return to France after several years spent in the USA. I worked in set design, in fashion and in advertising; I was a set designer. When I returned to Paris, I quickly found work and then I ran into my coach and friend Daniel 'Dani' Fernandes, from the French team. At the turn of a conversation, a word, a sentence, the idea of returning to competition was on the table, coming from nowhere. Of course I know that there is the Olympic Games in Paris next year and speaking with Dani, suddenly everything became clear. I had a kind of revelation. The planets aligned, everything matched."
Returning to competition at the highest level is a challenge, "It's a huge challenge, I know that. I realised that I was craving adrenaline and that I had the chance to relive part of my life that brought me so many things. I like to be stimulated. So, within 48 hours, I called Dani back and I just told him, 'I'm ready.' That was three weeks ago. Everything is therefore very fresh and very sudden but life is fresh and sudden. I spoke to my wife about it. At first she was surprised of course, but she was also ready to relive with me what we had already experienced and she was ready to accompany me to reopen the high level parenthesis after eight years. It's like a shot for a new life."
How does Ugo really feel now, as he has already returned to training? "Mentally I feel super good and confident. I've never really lost that confidence, to tell the truth. I visualise a lot and I see myself as a winner."
There is no arrogance in Ugo's words, quite the contrary. On the other hand, there is this ability that great champions have to project themselves. "I really see myself returning to the highest level. I feel like I haven't aged, apart from a little hair loss. I know I can get back to my previous level. Before that, I have to become the best French athlete again and then I have to face international competition as soon as possible.
I can't wait, I really can't wait. In November, there will be the French Championships and I will also participate in at least two continental opens. I'm really hopeful. I feel supported and there is an enthusiasm around my project. I am calm."
In eight years, judo has changed, yet evolved. "In truth, I feel that judo today is more favourable to me than it was eight years ago. The kumi-kata and favoured offensive postures suit me more. I have never known 4 minute contests and that's a good thing, because at 34 years old, I'm not going to say no to a minute less per match. Really, though, judo has not changed that much. When I was fighting, we experienced the prohibition of leg grabs. That was a big change but I used to grab the sleeves and today, as long as we are active, unorthodox kumi-kata is possible. Ne-waza is also favoured and I like that. I'm really curious to see how I will adapt.
We are curious too! Before we see Ugo again on the world circuit, this summer he will take part in the French team's training camps. "There are two camps this summer, one in Montpellier and the other in Vichy. I will focus on physical preparation mainly, being a little lighter on the randori for the moment.
I really want to test myself very quickly. For the moment, I will work with young people and athletes from the lower categories, to find the sensations. I can tell you it's bubbling inside. A lot of people were very surprised and excited to see me back. The testimonies are numerous and very enthusiastic, although it is the unknown for everyone. I know many were disappointed to see me stop so suddenly eight years ago; I was only 25 years old. But today is the awakening of the Phoenix. I am back!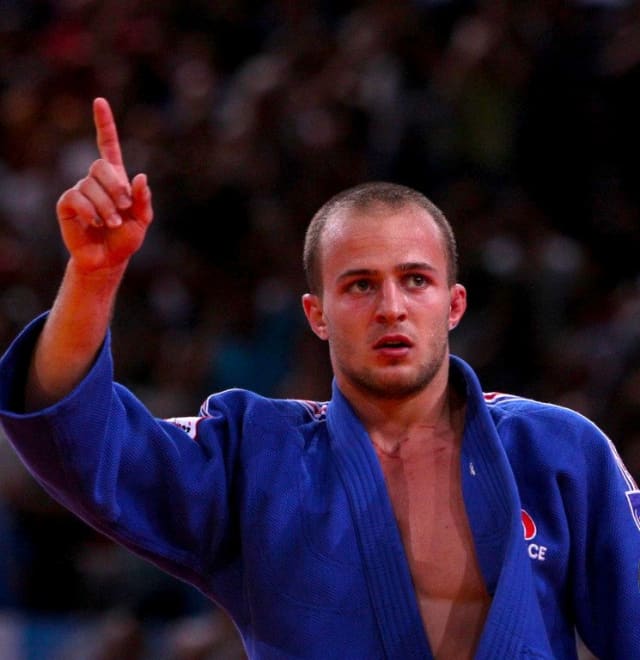 I put spice in my life. It's all a matter of desire. From the moment you feel an impulse, like a desire, you have to do it. This is also the message that I want to convey.
Everything is aligned so that I can come back and I prefer to take stock after the fact, rather than regret. I don't want to say to myself, 'Ah, if only I had done it.' I am an active, positive, optimistic and confident person. I don't want to restrain myself and I want to have fun.
So yes, let's still be reasonable. We're talking about judo, high level competition and I could take it all as a game, like it's nothing serious, but I'm going to take it seriously. I take things to heart and I will put all my heart into it. Compared with other situations, it is necessary to assess in context. When I see those with health problems or those facing difficult geo-political situations, I tell myself that I can have a little fun and give happiness to others."
That's really all we wish for Ugo. He was already a great judo player, he can and still wants to grow more. Well, we like that. So, we wish you good weather Ugo and see you soon.