It has been called the biggest throw in judo, but it is not its size alone that makes it so enjoyable to execute or to watch. This is a technique that demands power, benefits from speed and combines the two to overcome the need for prior kuzushi.
We could be forgiven for thinking that it is in the domain of the Georgian and Uzbek men, those who love to grapple and force take-off, who enjoy the thrill of launching other humans; it is much more than a throw! However, it is not reserved only for them. Kazakhstan is a purveyor of some of the finest ura-nage attempts you will ever see and this is not just the men.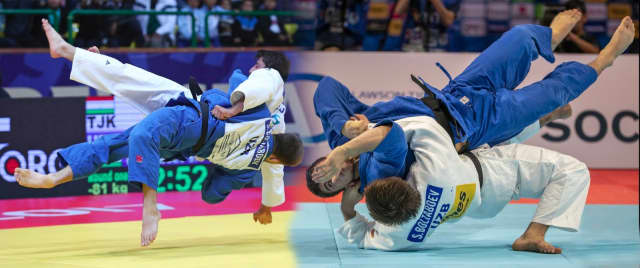 Galbadrakh is a world and Olympic medallist at -48kg and she has employed the power of the ura-nage many times en route to the podium.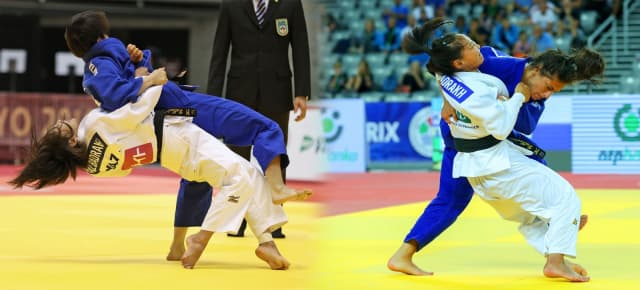 At the 2022 Antalya Grand Slam her legacy might have been an influence as we saw Smagulov do similar in the preliminaries on day 2.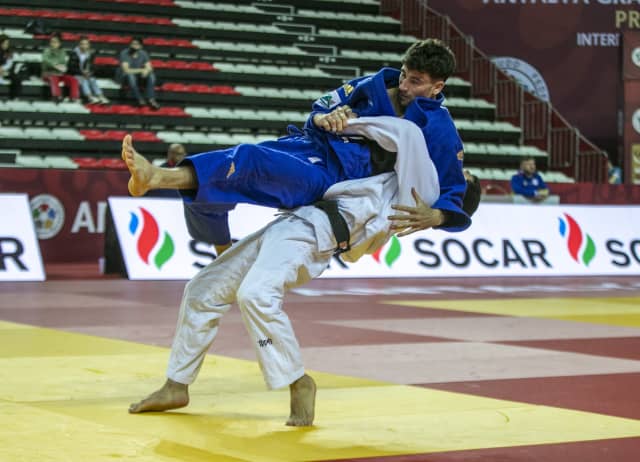 Galbadrakh is not the only woman labelling it as one of her tokui-waza. On day 1 in Antalya, Mireia Lapuerta Comas of Spain, also at -48kg, threw the experienced Melanie Legoux Clement (FRA) with it to win her first grand slam medal. Lapuerta Comas' version was lightning fast, capitalising on the Frenchwoman's attack. Clement towered over her opponent and in the end this was her downfall as it gave space to the Spanish judoka to cement her grip around the waist and attach herself to the full kinetic chain from ankles to hips and shoulders. It was a reaction but not an accident.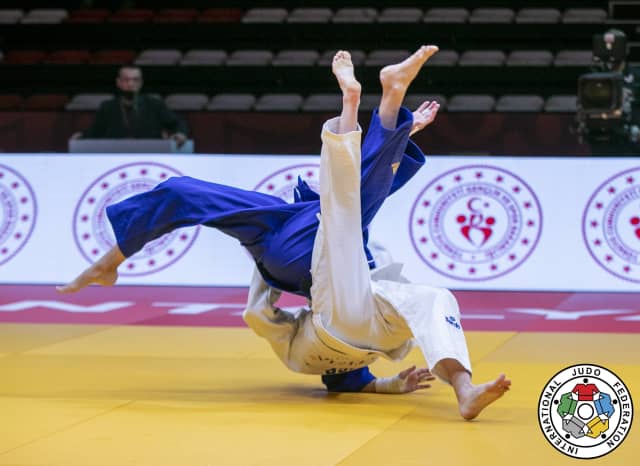 In this version, the sacrifice element of the technique is clear, as described on the IJF Judo Techniques page: click here
Clement had a bad day against the ura-nage, this throw seemed to be her main opponent, as Bavuudorj (MGL) also threw her with it, in spectacular fashion, on her way to a silver medal in Antalya.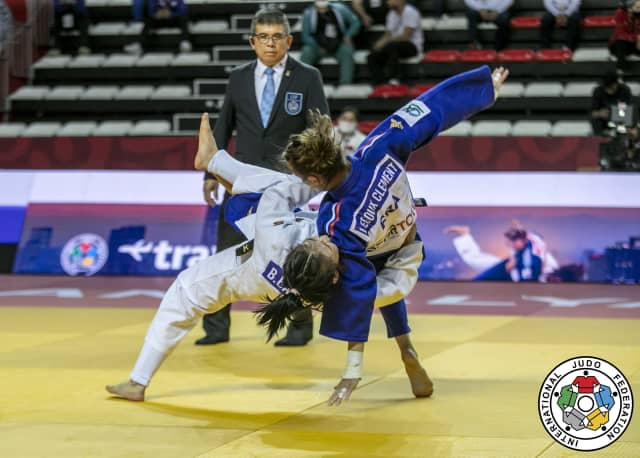 Maybe ura-nage will become the counter of choice now that the rules are clear that simply jumping or stepping over an attack to avoid being thrown, while pulling the opponent towards you, commonly know as the 'ride and roll,' will not be considered for scoring purposes.
Ura-nage is now the go-to throw for men and women across all weight groups.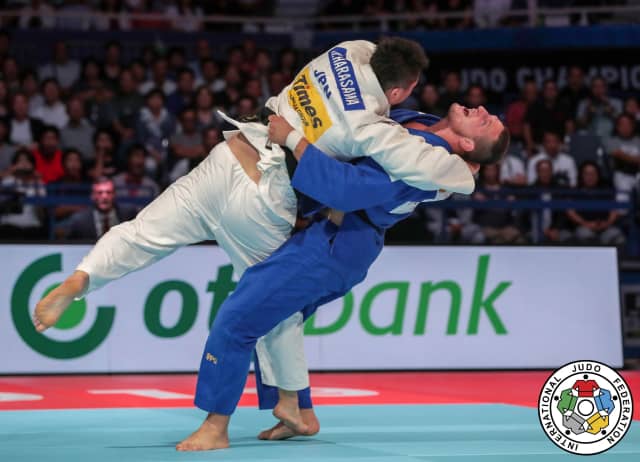 It can take down world champions and it can solve problems presented by the harai-goshi specialists, the taller opponents, the pressure of a heavy top grip, the need for a response on either side. It is beautiful, it is exciting, it is aspirational and so we pay homage to the ura-nage.