What can we see in their style that is giving them the edge? There is a feeling in Olbia that the Italian team is maximising it's home ground advantage by also being extremely well-prepared. It is likely all those athletes are keen to impress at home, to earn prizes for their country and to share in the team spirit that comes from communal victory.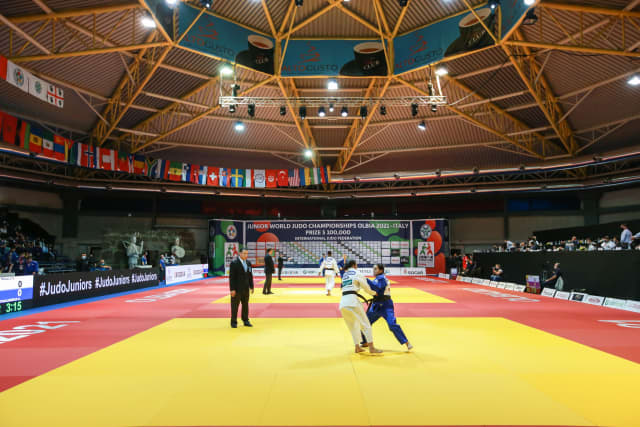 Assunta Scutto at -48kg, ranked number two in the world, has offered no fragility, taking on powerhouse nations such as France and Russia with confidence and energy. It is that energy that appears to be worn like a uniform throughout the Italian team. Into the final she went, with her -52kg teammate following suit.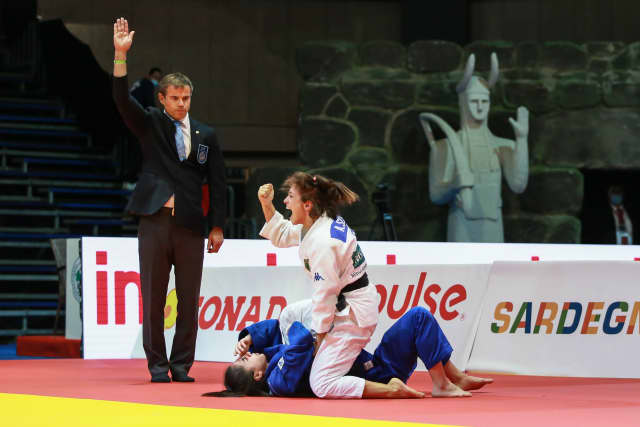 Giulia Carna, 8th on the world ranking list, faced the strong French judoka, Devictor, who is sitting above her in second place there, in the final of this Junior World Championships. Carna had little trouble in the earlier rounds but both her quarter-final and semi-final went deep into golden score. Tactics can change in these moments and resolve can be challenged but not for these young Italians. Carna kept the same pace from beginning to end of those long contests and she stayed explosive, attacking all the time. This style is reminiscent of Italy's current heroine, double Olympic medallist Odette Giufrida and why not emulate that? It makes sense. Giuffrida has undoubtedly inspired this next generation of young Italian women.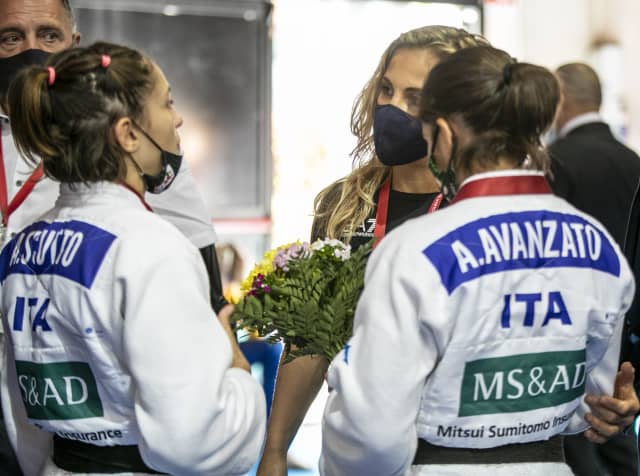 We can notice, too, that the Italian preparation has included focussed work on the rule book; a sensible approach. The judoka are aware of the edge, are gripping positively and they move forward constantly, not allowing space for mistakes. Of course, they can be beaten in this physical chess, but they are not offering losses up easily and the adherence to the rules is a big part of that. Carna used the edge just perfectly in her semi-final against the Kosovan, to ensure her win was registered.
Fitness has been talked about a lot since the restart of the World Judo Tour and it could have been forgiven as a topic of conversation for our juniors too, as they step on to the world stage for the first time in this new era, but again the Italians show the world there is no excuse. They are fit, strong, determined and educated and these are elements that combine to make champions.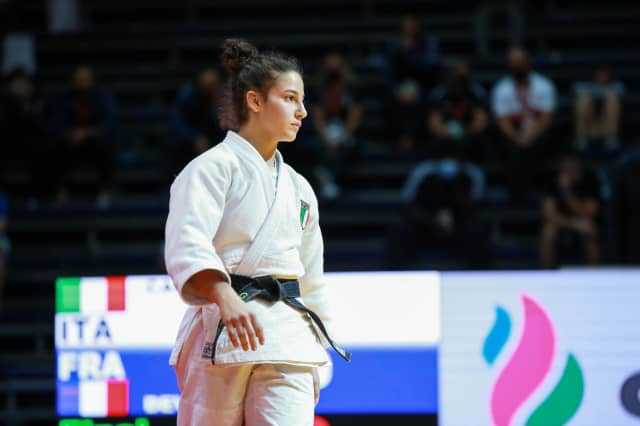 Beyond the finals there is a picture of depth emerging. At -48kg Asia Avanzato fought for and won a bronze medal, having only lost to Scutto, her compatriot, on the day. Having a chasing group behind the number ones is important and having a bank of players as well as excellence offers theories about the system, the coaching and the team spirit in Italy.
We cannot yet define the final medal table in Sardinia but we can see where consistent development of the Italian team is painting a beautiful impression. A gold, a silver and a bronze from day 1 in Olbia is not a bad way to inspire the team in the coming days.