It's the first day of judo in Tokyo, giving us the first data of the event. In general, being the first is good but not always.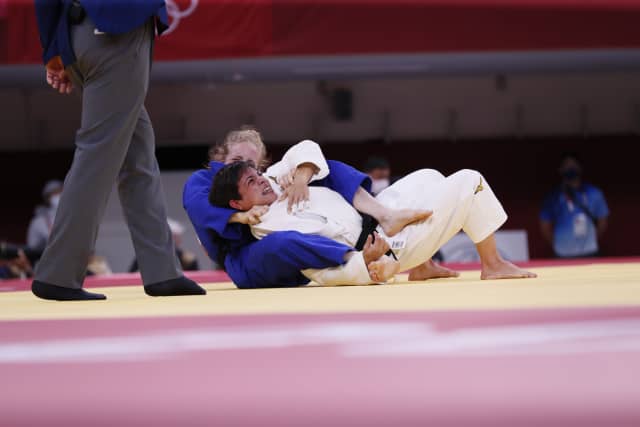 It was good for Brazilian Gabriela Chibana, author of the first ippon of the Tokyo Olympics. 14 seconds, seen and unseen. It was bad for Harriet Bonface from Malawi because not only did she fall to the first ippon of the tournament, she was also the fastest loss.
It was good for Israel's Shira Rishony because in her second contest she won by executing the first submission of the day, against Spain's Julia Figueroa.
The first golden score took place in the first bout of the –60kg category. The Dutchman Tornike Tsjakadoea won against the Mongolian Dashdavaa Amartuvshin. It seems that Tsjakadoea likes the idea of being first because, in his next match he eliminated Robert Mshvidobadze, the first number one seed to say bye, before even having the chance to say hi!
The Ukrainian Artem Lesiuk starred in the first osae-komi against the Guatemalan José Ramos. Good for Lesiuk! Now we change the angle. The first hansoku-maki, that is, the first elimination due to penalties, must be put in the locker of the Ecuadorian Lenin Preciado, defeated by three shidos against the Bulgarian Yanislav Gerchev. Really this is not good for Preciado.  
Among the -48kg women, the first big surprise was the early elimination of Shirine Boukli. The French judoka aspired to be a medallist but lost her first match against Serbian Milica Nikolic.  
Britain's Ashley McKenzie was the first judoka to need medical attention; a slight cut, quickly solved by competition medics.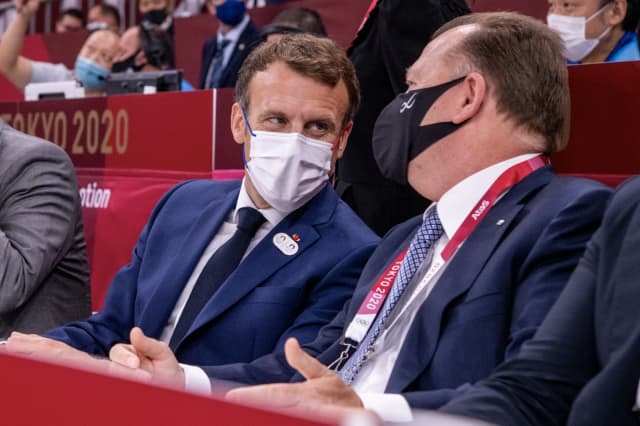 Finally, the first head of state to visit the judo tournament was Emmanuel Macron. This is good for judo, but bad for Boukli because she lost under the eyes of her president. To lose in this way, let's be honest is also a first but one she will want also to be the last.