The International Judo Federation has proven many times already that it knows how to be at the cutting edge of progress and that it is able to innovate both in the field of sports management and in the development of ambitious programmes.
On the occasion of the 2021 IJF Congress, which has just taken place in the run-up to the World Judo Championships, once again, the IJF has put forward its ability to find modern and particularly effective solutions. To do this, the IJF joined forces with the multinational technology company Huawei, which provided congress participants with touchscreen tablets, on which they could follow the entire meeting and proceed to the various votes, including the election of the IJF President.
The solution implemented also reduced the use of paper drastically, thus contributing to the preservation of the environment, a theme dear to the IJF and to Huawei. For the first time, the delegates of the national federations were able to take advantage of the functionality of the tablet, integrate all the information available in the various reports presented by the speakers, vote in real time and consult the results immediately.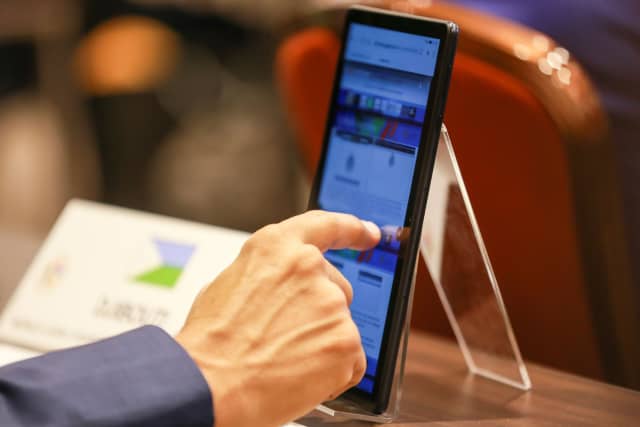 "We are proud to be partnering with an innovative organisation such as the IJF and we are here to help them take the 2021 IJF Congress to the next level. Health and sports has been Huawei's focus for years and part of our strategy is to help bring it to our consumers through our devices, for example our smart watches, which can measure blood oxygen levels or support owners with over 100 sport functions. At Huawei we appreciate and share the core value of judo, which is courage. We wish good luck to all competing countries, athletes, coaches and organising colleagues." Thomas Liu, Managing Director of the Consumer Business Group of Huawei Technologies Hungary.
"We are thrilled about the partnership with Huawei for the IJF Congress, as well as for the fast-approaching World Championships. We believe we have a lot in common and that we share values that can help us to build a better future." Vlad Marinescu, IJF Director General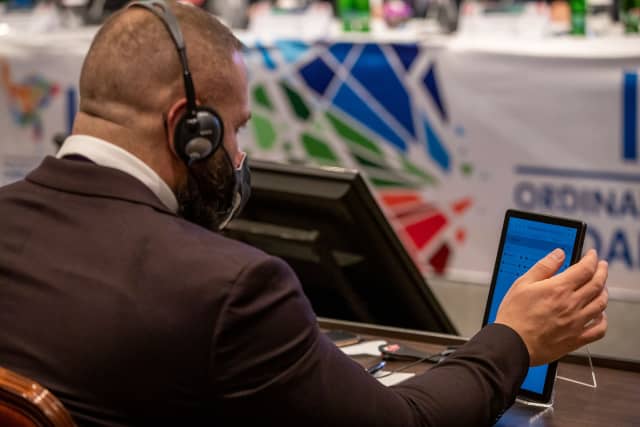 At the end of the congress, each of the participants left smiling, with their Huawei tablet under their arms and the guarantee that their suitcase would be much less heavy than usual.
It was the first congress organised with this formula, combining advanced technology, preservation of the planet, the possibility of meeting physically after a long period of social distancing, while having some of the delegates also able to follow all the debates and vote remotely from home. This first experience, made possible with the support of Huawei, will undoubtedly open new doors.