After more than a week of intense competition, the lights will soon go out in the Laszlo Papp Budapest Sports Arena. All the participants will go home with their heads full of memories, but some of them will also leave Hungary with gifts offered by the Huawei company.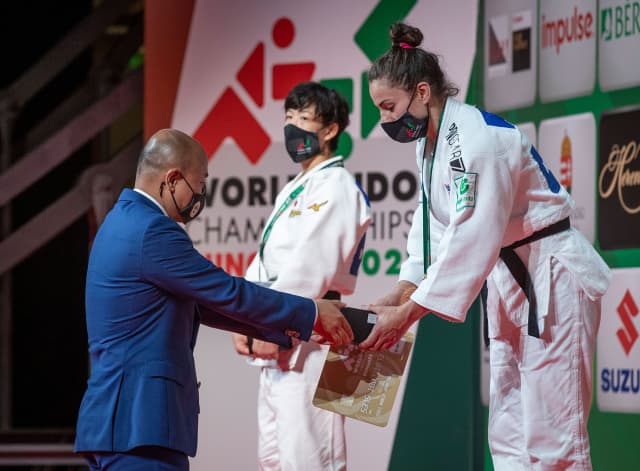 All the medallists received devices, designed and developed by Huawei, that will help them to stay connected and can even be used during their training.
Mr Thomas Liu, Managing Director of the Consumer Business Group of Huawei Technologies Hungary, said, "Congratulations to the athletes for their excellent results. We hope that all the features of the smart watches and smart bands, like the Band 6 AMOLED display, the Watch GT 2's multi-workout support features and the Watch GT 2 Pro's blood oxygen saturation monitor, will not only be an excellent companion in the athletes' everyday lives, but also help them prepare for the Olympics. Our devices are not only for professional athletes but can also be a great support for those who are just beginning to get into better shape or those already enjoy doing recreational sports. Since the screens of these devices can be matched with their owners' moods, I hope that they're now set on celebration mode."
Clarisse Agbegnenou, the newly crowned five-time world champion, of France, explained, "I really want to try to use it. I am going to look at the instructions for use. Thank you to Huawei. We never had this before."
World medallist at -73kg, Soichi Hashiumoto (JPN) explained, "I'm so surprised that we received that gift and I will wear it when I go to competitions."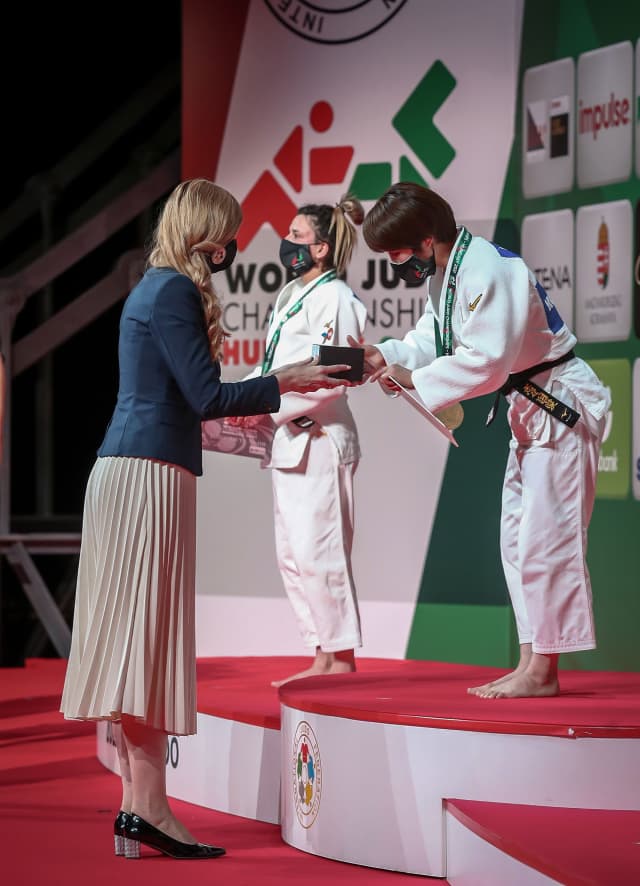 Deeply rooted in the origins of judo, our sport is also totally connected with today's modernity. In an era of social media and connectivity, judo proves to be on top and thanks to the partnership with Huawei all our champions and medallists will have more than memories to share.