It is with sadness that we mark the passing of Don Gifford, founder of the Selkirk Judo Club in Manitoba, Canada and an inductee of the Judo Manitoba Hall of Fame. He passed peacefully on 2nd June with family by his side.
Mr Gifford was a 3rd dan, a national referee and was coach to many dan grades including Canadian Olympian Niki Adams, nee Jenkins. Niki spoke about this great loss.
"On 2nd June I lost my very first judo coach, Mr Don Gifford. I am thankful I got to see him on my recent visit home, to reconnect; somehow I knew when I left, this was the last time I would see him. He was a trailblazer, using his artistic talents to create drawings of each of the judo throws, which he posted around the dojo. He also was first to have a dedicated dojo outside the university.
My passion for technical excellence comes from him as you did not pass your belt if the techniques weren't right or you didn't know the names or you hadn't refereed at least of few of the younger ones' randori practices. He could quieten any of the rascals with a look and a flick of his bushy eyebrow. He would growl at you if you were talking too much but would be the first one there when you came off the mat, win or lose, to engulf you in a bear hug. His laugh-til-you-cry way is still with me and cherished.
I am heartbroken and miss him very much. My love and sympathies to his wife, Linda and son, Alan."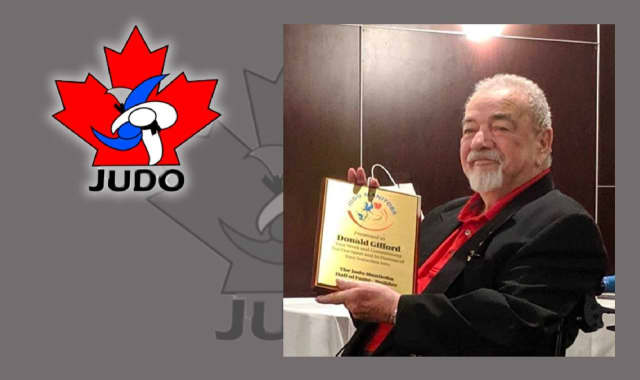 The IJF send sincere condolences to all Mr Gifford's family, friends and colleagues.