It always takes some time to collect all the information about World Judo Day. Organised every year on 28th October, on the birthday of the founder of judo, Jigoro Kano Shihan, this day is an opportunity to come together around the values of our sport. In 2021, the theme was 'SOLIDARITY' and for several weeks we have been collecting feedback from judoka all over the world.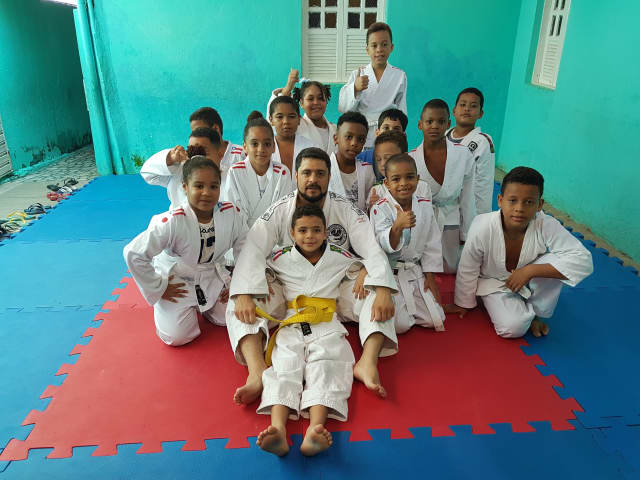 For the eleventh year in a row, World Judo Day was a huge success. In a global context disrupted by the health crisis and by exacerbated geopolitical tensions, the judo family has come together around our values of mutual aid and prosperity and has shown solidarity both internally and vis-à-vis those who suffer the most.
For several weeks since 28th October 2021, we have received hundreds of images and contributions with particular emphasis on the youth, who represent the future of our societies. Thousands of young people, accompanied by their parents, relatives, friends and judo teachers, were able to discover that, thanks to judo, it was possible to be united, while considering the differences which represent us as a strength and not as a handicap or a weakness.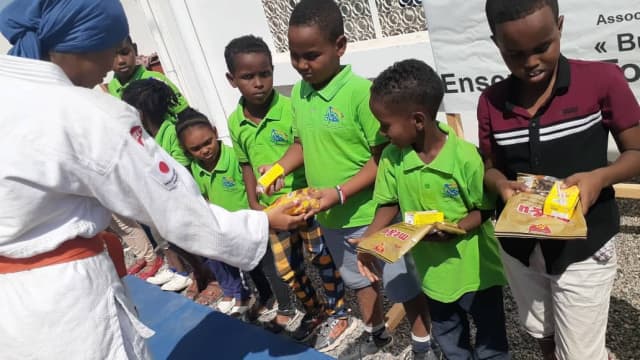 Whether the initiatives were of individual or collective origin, our judoka have shown themselves to be open to others, respectful and deeply human.
With so many projects happening across the world, it's hard to pick which ones have been the most iconic. Everyone contributed to the building of this special day; all those who actively participated are thanked infinitely for having conveyed the values of our sport.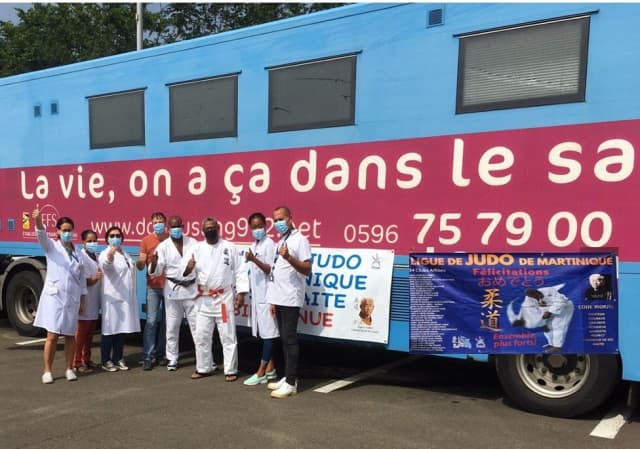 Among the huge amount of feedback received, we can note the dynamism of Portugal, which organised an event that went beyond the framework of judo, by addressing representatives of other disciplines. There was also France, where initiatives, each one being more united than the last, multiplied, both in mainland France and in overseas territories.
We can also note the participation of many African countries whose judoka did not hesitate for a single second to show solidarity with their fellow citizens. The same observation can be made for all the continents, since all together 82 countries participated in the WJD 2021. We are convinced that it was also celebrated in countries from which we were unfortunately unable to receive accounts of contributions.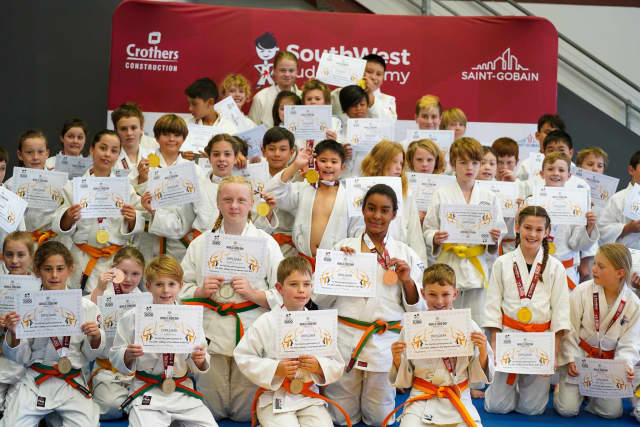 It is also very moving to note that countries like Afghanistan and Ethiopia, to name but two, where the judoka deserve all our solidarity at times in their history which are very complicated, have also participated in the event, demonstrating that even in the most delicate situations, the judo family can come together around the values that unite us.
Many of the activities offered on 28th October and the following days focused on the tatami, with training sessions and discussions revolving around solidarity. It is true that it is impossible to practise judo without paying attention to your partner, who is the most important person for a judoka. Without the partner (uke), nothing is possible. By instilling this dimension in our young children from an early age, it is possible to develop the capacity that we all have within us to care for our neighbour.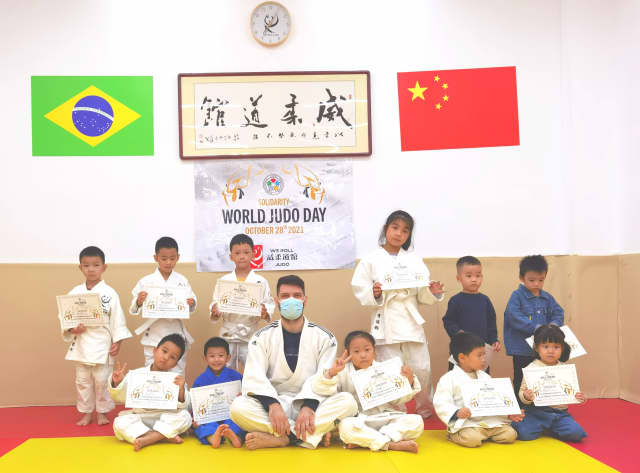 We have also seen solidarity from judoka donating blood, collecting food to be distributed to the most needy ones or even cleaning up the environment, because that too is part of solidarity with others and with oneself.
President Marius Vizer said on 28th October, "While judo is a sport which fosters noble moral values like friendship, respect and mutual aid, this year, more than ever, solidarity has been the key element of our existence. We have proven that with unity and solidarity we can overcome any obstacles. We have managed to organise safe and fair competitions, including a successful World Championship and Olympic judo competition and we kept the international judo family together. Working as a team, creating fair conditions in a reliable environment, brought the judo community even closer together and I am sure that this made us all stronger."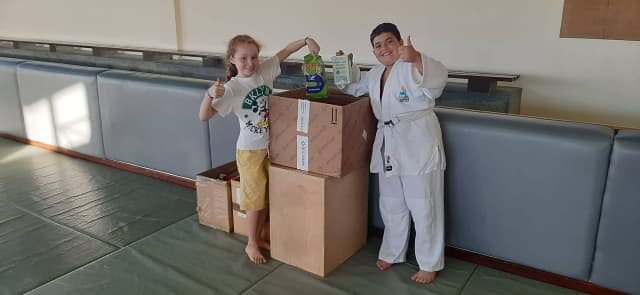 We were happy to discover that #Google celebrated the World Judo Day with a really nice 'Google Doodle' that presented Jigoro Kano's life, while many organisations and media (including: European Judo Union - Olympic Refugee Team - Paris 2024 - Olympic.org - Peace and Sport - NOC Azerbaijan - ISF Sports - International Testing Agency - Asian Paralympics - British Science Association - Desportes Argentina - IBSA - Inside the Games,...) around the world and hundreds of top level athletes joined the World Judo Day as well.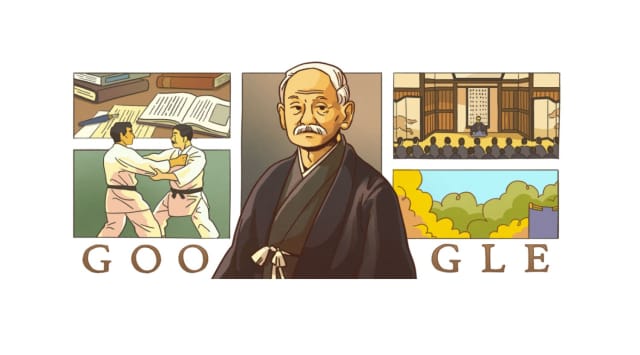 We can all be proud of what our judo family has been doing throughout the year and what they have proven once again on World Judo Day 2021. It is not all down to one day though. We are certain that in the weeks and months to come, we as a group and a family will again be able to show that judo is much more than a practice on the tatami. It is an individual sport that is experienced as a team, an art of living, in which being in solidarity is a normal attitude in a world which is sometimes abnormal.
Long live judo!
Country List
Afghanistan - Angola - Argentina - Armenia - Australia - Austria - Azerbaijan - Bahrein - Belgium - Bhutan - Bolivia - Bosnia-Herzegovina - Brazil - Bulgaria - Burkina-Faso - Burundi - Central African Republic - Canada - China - Colombia - Croatia - Czech Republic - Denmark - Djibouti - DRC - Ecuador - Ethiopia - Ethiopia - Finland - France - Great Britain - Germany - Ghana - Guinea - Hong Kong - Hungary - Indonesia - India - Iran - Ireland - Italy - Japan - Kenya - Kosovo - Lebanon - Madagascar - Malawi - Mauritius - Mongolia - Morocco - Netherlands - Nepal - Nigeria - Norway - Palestine - Pakistan - Peru - Poland - Portugal - Puerto Rico - Romania - RSA - Russia - Rwanda - Senegal - Seychelles - Slovenia - Somalia - Spain - Sudan - Surinam - Sweden - Switzerland - Tunisia - Turkey - Ukraine - USA - Uzbekistan - Venezuela - Yemen - Zambia