The international community recently celebrated 6th April, International Day of Sport for Development and Peace. On this occasion we met Friba Rezayee who is the founder and the Executive Director of Women Leaders of Tomorrow and of the projet GOAL (Girls of Afghanistan Lead). Friba was born and raised in Kabul, Afghanistan. When she turned 18 she made history by competing in judo at the 2004 Olympic Games in Athens, as Afghanistan's first ever female Olympic athlete. Friba's participation in the Olympics brought Afghanistan back to the world stage in sports after the fall of the Taliban. She inspired hundreds of other Afghan girls to join different sports, in a sports revolution for Afghan female athletes.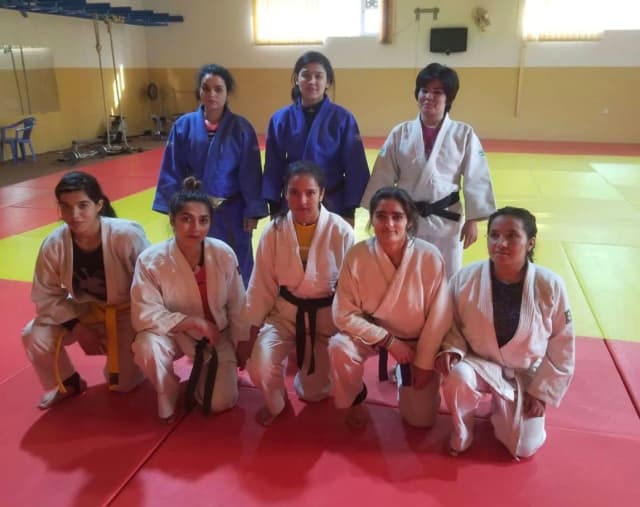 Friba said, "Sport can drive social change, community development and foster peace and understanding, as stated by the United Nations. This is true in the case of developing countries and in particular in Afghanistan. My country is a war-torn country. It has suffered at the hands of the Soviet Union in the early 1980s, later from the war between the Mujahadeen and the Soviets. Then there was civil war throughout the 90s and the Taliban presence from the 1990s through to now. We had no time to breathe and recover. 
The entire population was severely affected and in particular the women and the youth. Women weren't able to practise sports due to the patriarchy, strict religious laws and traditional society. However, the women and the youth always craved participation in sports, as it brings joy and peace to their lives."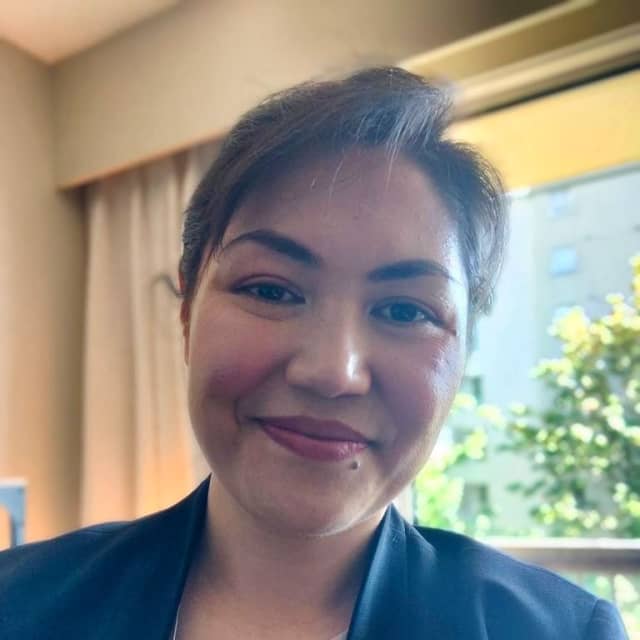 What is certain and especially since Friba opened the door, is that all the Afghan athletes want to promote peace, stability and development in their country, because they truly believe that sport empowers people to make their dreams come true.
"Sport is receiving a positive response from Afghan society. Athletes are getting invited to different local TV shows and radio stations. Whenever they get a chance, they speak up to amplify their voices and promote the message of peace and prosperity for the country. Athletes are playing a significant role as peacemakers in society. They are symbols of hope and they become role models for the younger generation."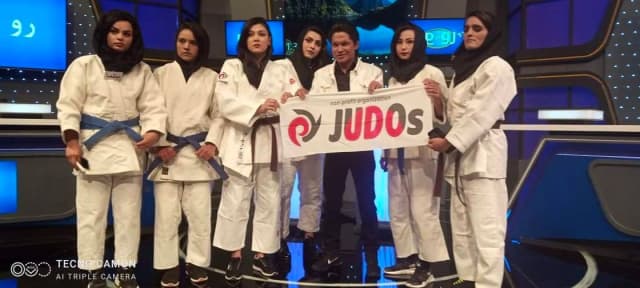 Based on that, the female athletes are promoting gender equity and establishing  visibility for women's rights issues. They are taking space in public spheres and making marks as successful women.
"Afghanistan is a perfect example of a society with rigidly defined patriarchal gender roles. Women are seen as the caregivers for thieir families and men are seen as the providers. Until now, women and girls didn't have the opportunity to participate in sports, but despite the limited choices, poor security situation, outside and inside their homes, women and girls have managed to join different sports clubs and martial arts activity in particular."
In recent years all forms of martial arts became popular in Afghanistan, because they are indoors sports and the uniform covers from head to toe; it is perceived as a respectful form of activity by society and by families. The sport of judo is an excellent example of martial arts in Afghanistan.
Friba explains, "The sport was introduced by a German citizen who was training the Afghan national police in the late 1980s. Only men were able to practise at that time. Later, after the fall of the Taliban in 2001, a Norwegian diplomat based in Afghanistan, Stig Traavik, introduced judo to Afghan women for the first time."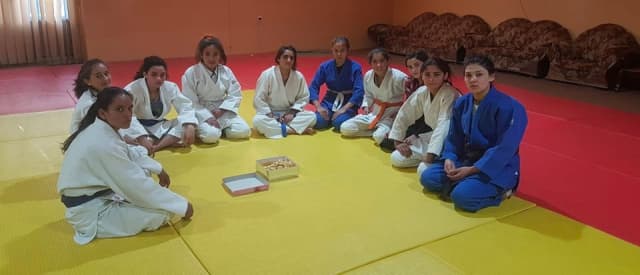 Stig Traavik was a six time national champion and competed in judo at the 1992 Olympic Games in Barcelona. Today he is a Special Envoy for the Norwegian Ministry of Climate and Environment.
"When women were welcomed to join judo, there were only three teenage girls in the entire country. There were many younger girls, but aged from 6 to 10 years old only. It was taboo for women and girls to join sports clubs. If women did, they were treated as prostitutes, girls with loose morals and even worse, but these three teenage girls didn't give up, nor did they let society's misogynist umbrella hang over them; they continued. They participated and competed in local and international judo tournaments."
Those pioneers helped women to take further steps. Friba herself participated in the 2004 Olympic Games but she also wants to remember the other women who made the vision of women's sport start to change in the country.
"In 2004 Fahima Rezayee participated in a junior judo tournament in India and she won the gold medal. This was her very first competition and she won. Her gold medal created pride for the entire nation. She was the first Afghan girl to win gold for Afghanistan in judo. She later received a six month judo scholarship by NPO Judo in Japan, to study at Tokai University. She practised very hard, day and night. She was also the first Afghan girl to receive that fully funded scholarship and to get her black belt recognised by the Kodokan.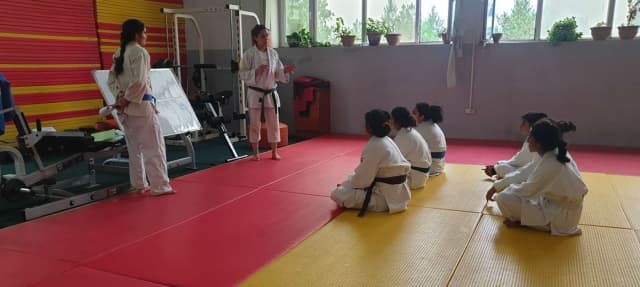 Nigara Shaheen is an Afghan judo athlete currently living and studying for her masters degree, in Russia. She is an IJF athlete, who competes internationally. She participated in the 2013 Asian Games in Hong Kong. Her latest competition was the Düsseldorf Grand Slam, Germany, in February 2020. She was also selected to participate in two other grand slams, Ekaterinburg and Hungary, but unfortunately she was unable to participate due to the COVID-19 pandemic.
Parwin Askari recently represented Afghanistan in the Tashkent Grand Slam in Uzbekistan. This was her first tournament ever. Her original weight category is -57kg, but she competed at -63kg against a judoka from Great Britain. Although this was one weight category above her usual weight, she faced her opponent fearlessly."
Today there are more than one hundred girls enrolled and practising judo in Afghanistan. The Afghan women's judo team is getting stronger. They are tough and they don't take no for an answer.
"However," explains Friba, "they're not immune to the violence against women. On multiple occasions, the Afghan female judo athletes have expressed that their brothers, male relatives and neighbours are against their participation in judo and that they have received death threats."
For instance, a judoka we shall call Fatima (whose name was changed for security reasons), has mentioned once that "it feels good not to be beaten for three days in a row." She also expressed that "it feels good and weird not to be abused just for a few easier days at a time." The truth is that Fatima's brothers physically abused her for attending the judo classes and they want to genuinely stop her but she is not giving up.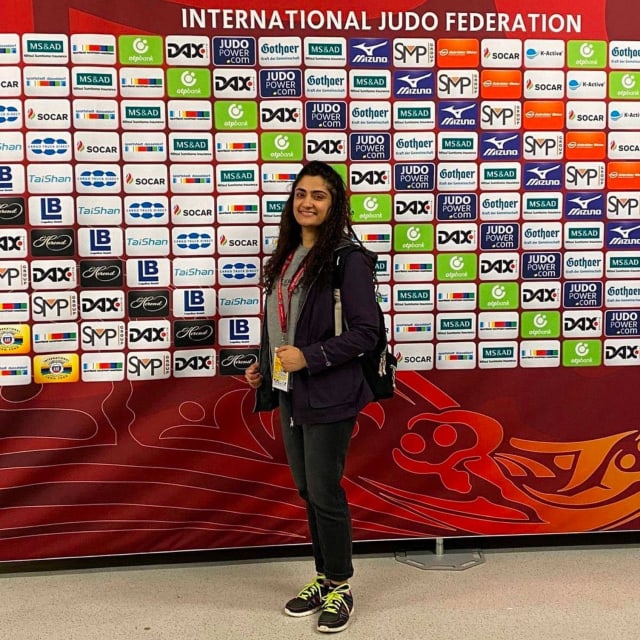 Friba told us, "Maryam, another girl from the team, showed me a picture of her right arm, where it was burned. Her brother threw a thermos of hot water, which is used for hot tea, at her, for taking leadership to choose her own life. She wants to become a world judo champion, but her brothers are against that. Maryam missed many judo classes due to this injury, however she still showed up at the judo sessions before she properly healed from the burn. Another one, Fatima, is a beautician and a midwife. She is currently studying sports science at Kabul University. She is also a judoka and because of that she is facing gender discrimination on a daily basis.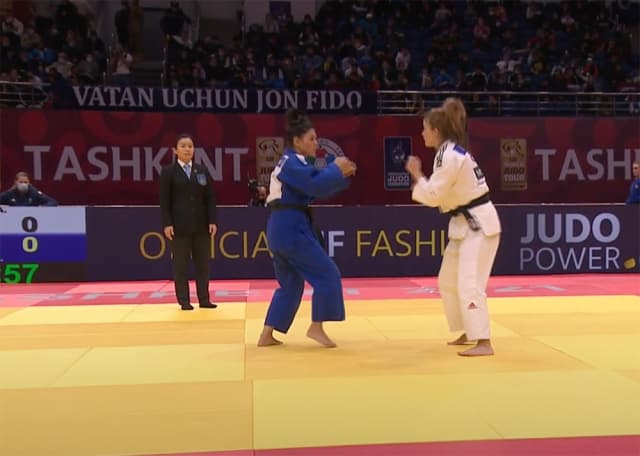 The fact is that Fatima and Maryam have been gaining more respect at home after they showed their determination to practise the sport. They could build an identity for themselves. Women and girls are seen as secondary citizens in my country but the judo athletes are challenging that vision. They want to be respected in the same way as men. The difference between the two genders is not a 'gap' in Afghanistan, it is an ocean."
The truth is difficult to hear. It is painful, but what Friba and all the other women did also brings optimism to the table. Those women are not only judoka inhabited by the values and the spirit of the sport, they are also true heroines, courageous and determined to fight for equal rights for everyone. We shall all bow to them and support them with all our power. 
---
Source and information: Women Leaders of Tomorrow - CLICK HERE