The tone is cheerful, the smile communicative; Dr Abdulaziz Albassam, President of the Saudi Judo Federation, is a happy and proud man following the event which has just established his country on the international scene. The World Combat Games is coming to an end for judo, but the adventure of our sport can now continue with full force.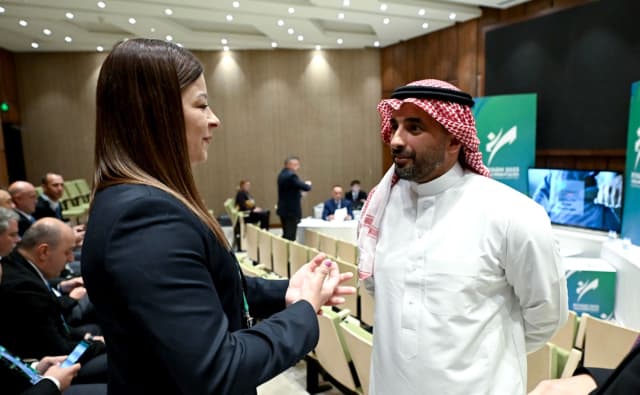 "Proud is an understatement. Since I started judo, I was dreaming of attracting top level judo to our country. I wanted my people to witness this. The World Combat Games is a first step and I am convinced it will be followed by many more.
I am even prouder to see all the volunteers who helped organise the competition. It made me happy to see how they showed their hospitality. It was an inclusive event and that is what we want to see.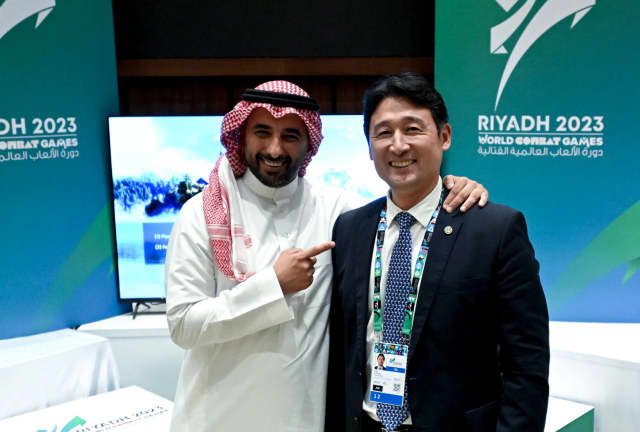 I am very excited for the future. Now we have a path to follow and we are ready for it. Our judoka met other judoka from around the world. Now everything is possible."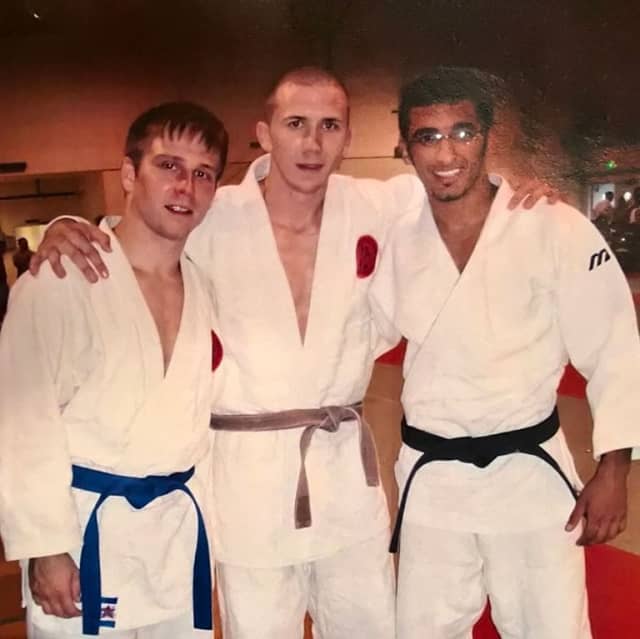 Judo has a fifty-year history in Saudi Arabia and over the past years, it has developed massively. "Today we have more than 30,000 judo athletes in the country, among them more than 3,000 are women. I will come back to that. We have 83 clubs and we are present at every level including the schools and universities. Judo is officially part of the school curriculum in many institutions. The competitive level is increasing. During the last national championships, we had more than 500 participants. We want to keep growing and keep the pace with international standards. For instance, we are working closely with the IJF Academy, because we want our coaches to be up-to-date.
I believe that by next year, after the Olympic Games in Paris, we will reach 50,000 members."
The vision is set and the objectives are clear. "I want more and more young people to embrace judo, more cadets and juniors. We need to be present in more schools and throughout the university system. I want more clubs. Judo needs to be present everywhere! I want our young people to get involved with judo and be able to compete for as long as possible. Development needs to be fast and safe."

A special focus is placed on women, "Since the participation of Tahani Alqahtani in Tokyo in 2021, we have seen an outstanding increase in the interest in women's judo. We have one school where no less than 700 girls enrolled for the sport. This is fantastic! We want to give them time and space so they can develop a judo culture. We are not so interested in competitive judo for them, even if this is important, but we want to give them new opportunities. All our clubs are ready to welcome women. It will have a huge social impact that goes beyond the sport."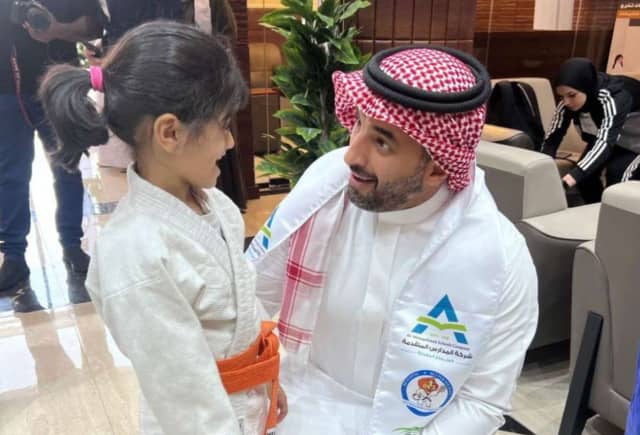 Dr Abdulaziz Albassam is particularly interested in the Judo in Schools programme and he has personal reasons for that. "I started judo accidentally when I was in 6th grade. I was playing football and I got a red card. I was upset, my coach was upset but there was a judo coach who sow that I had something in me that could be channelled. He invited me to go to judo and I fell in love with the sport at first sight. The more I was practising, the more I was hooked. Judo helped me to develop as a student and as a man. I could extend my circle of friends and I found a different purpose in life.
Later, I graduated and earned a scholarship to go to the USA in 2001. I arrived in the US and I was kind of stuck there. The judo club became my family; they helped me throughout the four years I spent there. They taught me more judo of course but also English and many more things. I will never thank them enough. I want all the children of Saudi Arabia to feel that same thing I felt.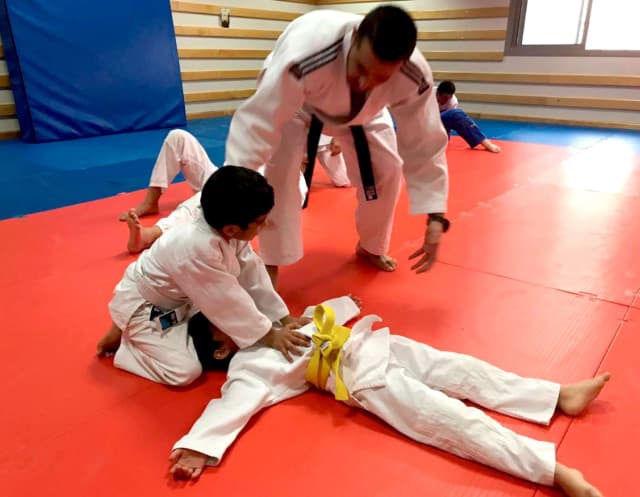 Of course the Judo in Schools programme will help us to have more champions but beyond that we will be able to build a more healthy and focused generation of young people. Through judo, they will learn discipline, respect, self-confidence. Judo is a vehicle for a better life.
In 2021, after the Tokyo Olympics, I just had my first child, a daughter. I saw Tahani Alqahtani competing without fear. My dream is that one day, my daughter can live the same way. I want every single child in Saudi Arabia to try judo at least once."
Having a vision for Saudi judo also brings a philosophy that transcends everything, "Sports is the greatest way to bring people together. In the end, we are all human. Sport and judo in particular is a great metaphor for life. Through the practice we learn to respect each other. In today's extremely polarised world, magnified by social media, it has become more difficult to talk but with judo we can make barriers fall down. That's why we have to promote peace as much as we can.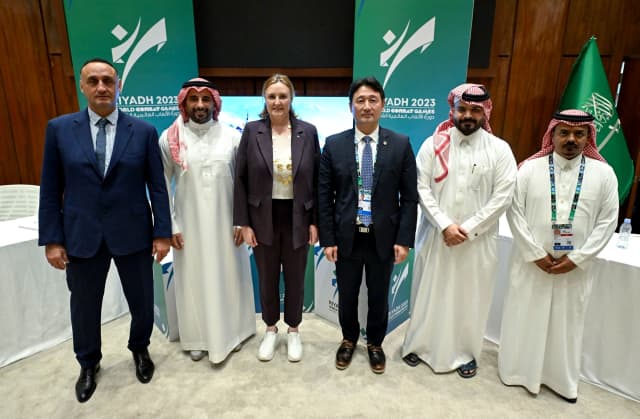 I really want to thank the IJF, Marius Vizer, Lisa Allan and many more for giving us the opportunity to become better. We feel supported in all sectors, from IT to media and sport. Every single member of the IJF has been helping us genuinely. I feel that we are now a member of a wider family and that makes me feel proud and happy."
For sure, the World Combat Games shone the spotlight on Saudi Arabia. For sure as well the light will continue to shine. Where there is a will, there is achievement, one says. In Saudi Arabia, there is will and there are already achievements.