Larisa Kiss is a key figure in the International Judo Federation. Unavoidable, as the International Relations Manager, she knows all the federations, all presidents and is in contact with international sports bodies. Years of experience within the IJF have made her a connoisseur of the big family of judo. Sensitive to subjects like the environment, she is also concerned and actively involved with matters of equality.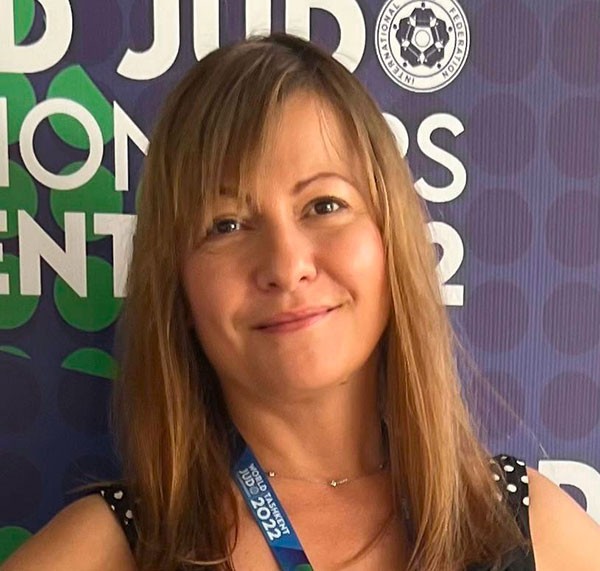 "For me, women's judo today is better than ever. There are many extraordinary athletes with excellent performances but more importantly, many strong and outstanding personalities, women who are inspiring other women not only on the tatami but also around it and outside the dojo as well. I see more and more women interested in judo and I am convinced that our sport can and does bring an added value to women, regardless of how they come in contact with our sport.   
I believe it is important to develop judo for girls and women, first of all, because judo is an education method, not just a sport. It was designed for the betterment of individuals and it is equally suitable for men and women. The principles associated with judo and the moral values they stand for are excellent tools for women to navigate life. Also, we are working on reshaping the perception of judo as a predominantly male sport and for this we need to begin at grassroots level and also address mothers, to understand that judo can give their sons and daughters important lessons, ones that will make their life easier: respect, mutual aid and prosperity, courage, modesty, resilience. These are all principles that a woman should master in order to achieve her best in life.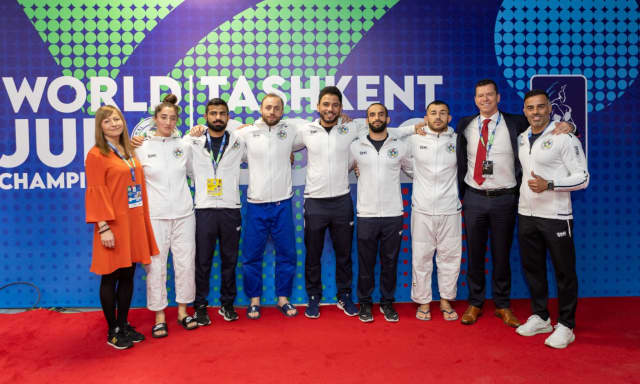 Since the establishment of our Gender Equality Commission (previously Gender Equity), we made a careful and thorough analysis of the situation at world level. We tried to understand what the possible impediments are and find strategies for progress. As everything begins with the athletes, we can be proud today of perfectly equal conditions for men and women athletes in judo.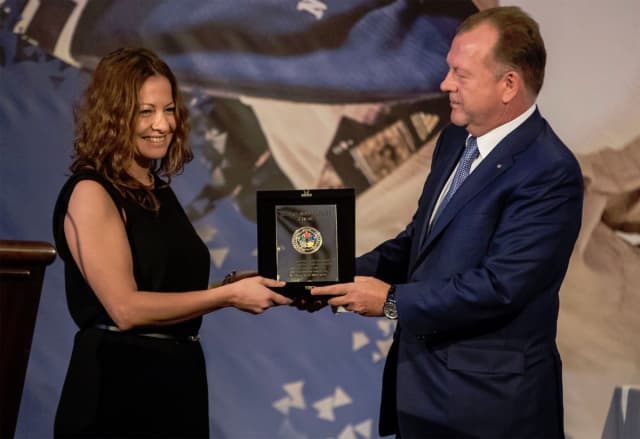 Besides the equal competitions, weight categories, rules and prize money, we have an equal quota for men and women in the Olympic Games and mixed teams competition, which undoubtedly triggered a very fast development of women's judo in countries which traditionally had only or mostly male fighters. It is one of the most rewarding feelings to see women athletes from Georgia or Uzbekistan performing so well and also women from countries like Saudi Arabia actively present on the World Judo Tour.
However, women's judo does not end here and another point of focus for us is the coaches. We can see more and more women also coaching men or managing entire teams and with great success. The message they send through their performance is very strong and contributes a great deal to the consolidation of the image of women in judo. I must note here the great input we had through our media activities, which were aimed at raising awareness and promoting the role of women in judo.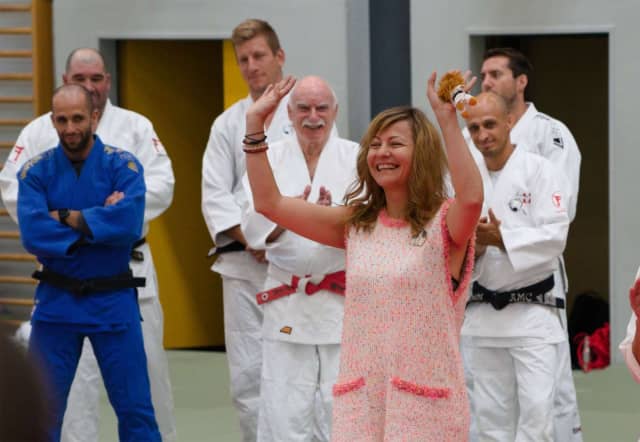 Finally, I have to mention also all the technical officials, all my colleagues in the IJF staff and of course, the women sitting on the IJF Executive Committee. Only through their achievements and their hard work could we prove that women are deserving members of the judo family and through our contribution, we aim to develop judo at all levels, in all countries.    
If we compare ourselves with other sports, we can say that each sport is different and each organisation knows the best way for their members to be reached. I think the IJF is doing remarkable work with good results and I am especially proud because we have always aimed at achieving an almost organic change. Corresponding to numbers only, without women who can actually bring added value, there is no real progress. In the IJF we looked at changing mentalities and opening a dialogue, which of course takes time, but results in actual real capable women, with knowledge and quality, who are now involved in judo at different levels and their role is inspiring future generations as well.
There is still room for improvement. We are probably seeing the slowest progress at leadership level. Women are not very present on the executive committees of national federations and are not involved so much in the leadership of their organisations. Nevertheless, we are seeing progress here and with our Gender Equality Commission, we are actively working to improve this aspect.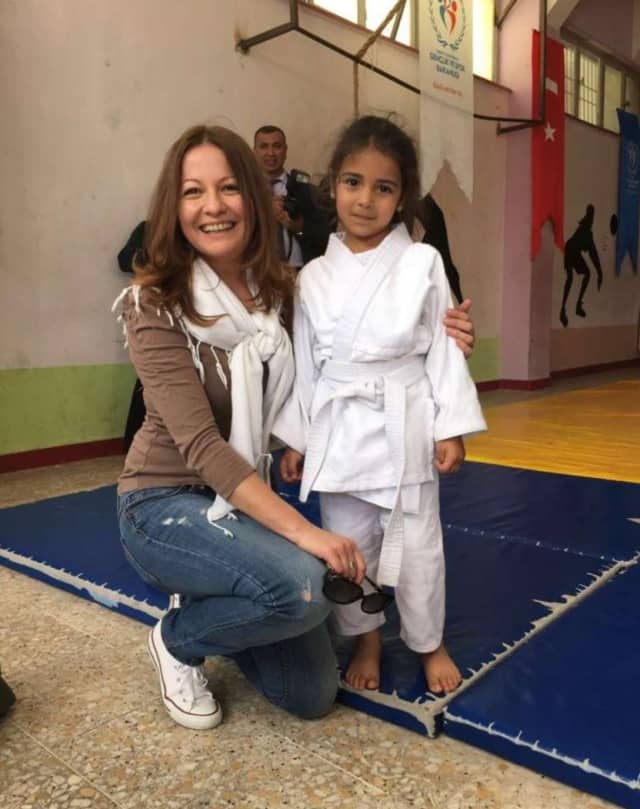 For example, on 8th March this year we will launch a series of round tables with groups of national federations, where we want to learn more about their success but also their struggles. We want to hear from athletes about what is missing in order to believe they could have a bright career in judo administration and what could attract them more.
It is also very true that not only judoka can choose to follow a career path in judo. If you take my example, I only practised judo in my childhood, but here I am, in my 16th year working for the IJF! I can definitely say that judo has taught me a lot and I consider it a privilege to be part of this family. In this sense, we need to start a dialogue also with women outside of judo, be it for themselves or their daughters.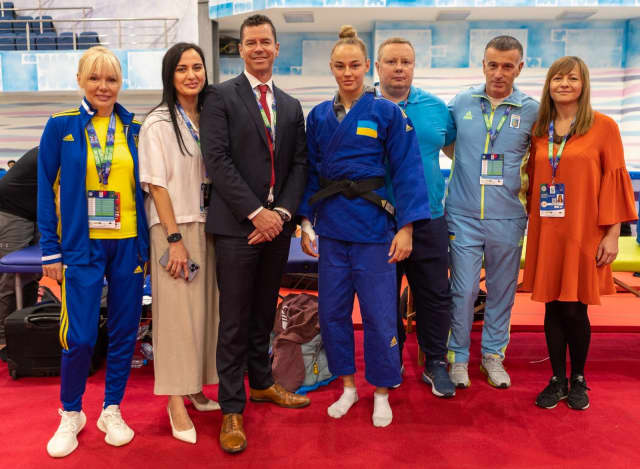 In today's world, women need to be strong and know how to live in harmony with men, because only with combined effort and diverse input can we achieve truly extraordinary results. Judo teaches us how to do all that and in an inclusive environment, both men and women can thrive and maximise their potential. Judo is a sport which will help you build self-confidence, create relationships based on respect and friendship, which in the end will help you reach your goals in life."