Belgian judoka Toma Nikiforov will be the flag bearer for the Belgian delegation during the opening ceremony of the 2nd European Games in Minsk, Belarus on June 21st. Reigning European champion Toma Nikiforov, a judoka with Bulgarian roots in the category up to 100 kg, is one of the greatest talents in Belgian judo.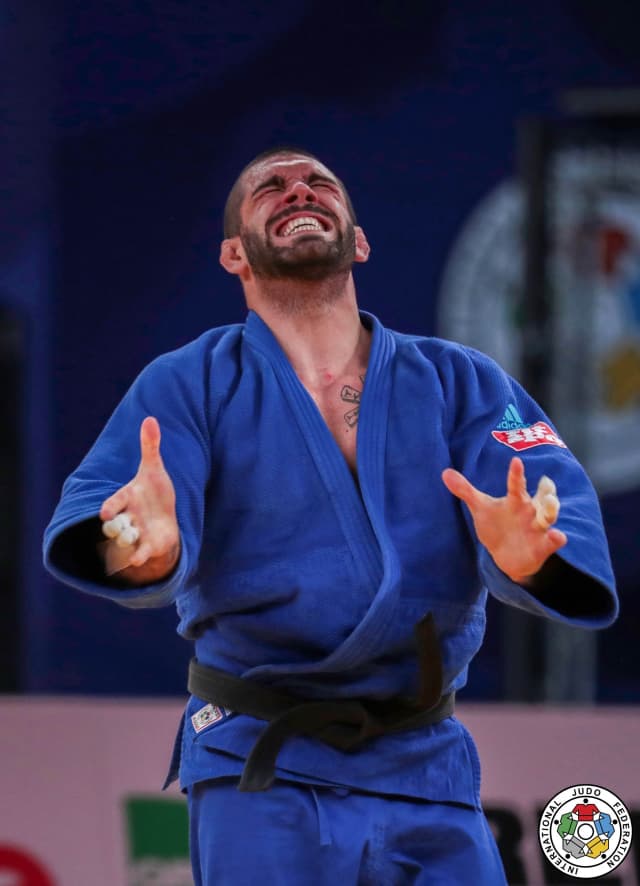 In 2009 and 2010 he pocketed his first Olympic successes as a youngster: gold at the EYOF and silver at the Youth Olympic Games. 2015 was a great year for Toma Nikiforov: gold at the Military Games and triple bronze at the Masters, at the European Games and at the IJF Worlds. It is his second participation in the European Games. In 2016 he also participated at the Olympic Games in Rio.
"It came as a bit of a surprise, because Team Belgium has many champions," Toma commented. "Being the Belgian flag bearer is a great honor for me. I will carry the Belgian tricolor with pride. I will also carry it for my club, Judo Club Crossing in Schaerbeek, for the Belgian Army (his employer) and for Brussels, my city. I trust that this second edition of the European Games may convey a message of hope and motivate people to outdo themselves through sport."
Toma enters the tatami on June 24th at 10:30 am in the Chizhovka Arena in Minsk. Regarding his ambitions at the European Games in Minsk, the judoka said: "My goal is to return with the highest possible medal."
Besides Belgian Nikiforov, more judokas will be carrying their nation's flag, i.e. Sally CONWAY (GBR), Clarisse AGBEGNENOU (FRA), Bernadette GRAF (AUT), Miklos UNGVARI (HUN), Jevgenijs BORODAVKO (LAT), Guram TUSHISHVILI (GEO), Rustam ORUJOV (AZE), Larisa CERIC (BIH), Ivaylo IVANOV (BUL), Lukas KRPALEK (CZE) and Anna BERNHOLM (SWE).
The judo competition runs from June 22nd to 25th.
The opening ceremony of this second edition of the European Games takes place on Friday, June 21 at 10:00 pm local time at the Dinamo Stadium in Minsk. The closing ceremony will also be held in the same stadium on June 30th.