Representatives of the Tyumen Judo Center took part in the "Plant a tree" action. Young pupils led by their coaches, Irina Artemenko and Alexander Sesiashvili, judo veterans, as well as officials of the Tyumen Judo Center participated in the initiative of the International Judo Federation, "Plant a Tree", as part of the 2019 edition of the World Judo Day, which is celebrated annually on October 28, the birthdate of the founder of judo, Jigoro Kano.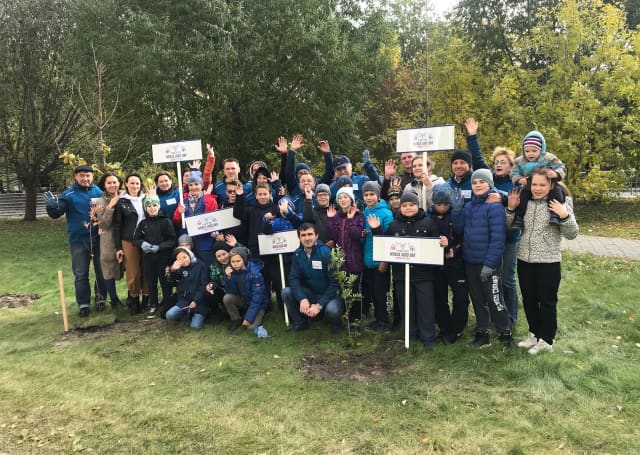 Planet Earth is in danger. Scientists all over the world and more and more observers agree that if nothing is done, our common home and, therefore, its inhabitants, will not have a guaranteed future. The International Judo Federation wants to participate in a common effort to provide a better future for our children.
On October 2, young trees were planted on Yakin Habibullah Boulevard in the city of Tyumen. At the end of the event, all the participants received souvenirs with the symbols of judo from the hands of Nikolai Ozhegin, Denis Vakushin, Arthur Muslimov, Alexander Petukhov and the International Master of Sports, acting athlete Ivan Vorobyov.