Right now, at this movement, the final preparations are being made by the delegations and by the organisers, to bring the best judo to Austria and offer a world class field only two weeks after the World Championships - Doha 2023.
Just prior to the first day of competition there are important meetings, clarifications and procedural matters taking place, not least of which is the official draw. Representatives of the International Judo Federation and the Austrian Judo Federation presented their good wishes, welcoming all to Linz, Upper Austria.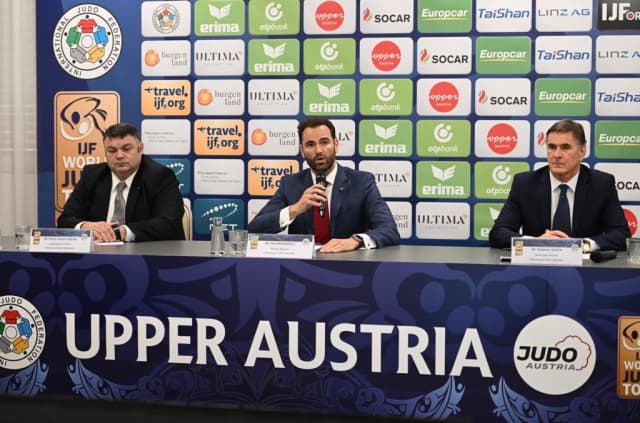 IJF Director General Vlad Marinescu said, "Dear President of the Austrian Judo Federation, Martin Poiger, dear Sabrina Filzmoser, Vice President of the Federation and dear Corina Korner, General Secretary, it is a big pleasure and honour for us to be here for the very first Upper Austria Grand Prix. Austria has a huge history of judo in Leonding and Oberwart. Today, after the successful World Judo Championships - Doha 2023, we are very happy to come back to Austria, a country which won two medals at the last Olympic Games and one at the recent worlds.
For sure, this first edition of the grand prix will help us to keep promoting our values of unity, friendship and peace. I wish the best of luck to all participants and I wish all judo fans to enjoy the action live in the venue or on https://judotv.com."
Martin Poiger followed, "Dear Vlad Marinescu, dear Vladimir Barta and Florin Daniel Lascau, it is an historic and emotional moment. We are very honoured to enter the World Judo Tour and very proud of Judo Austria."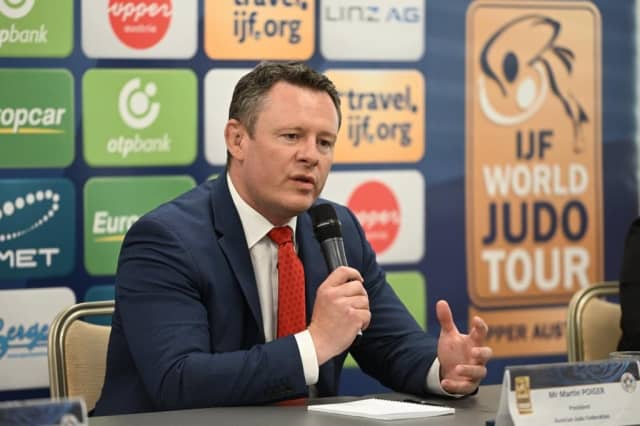 "Thank you to the IJF President, Marius Vizer, for giving us this opportunity and for guaranteeing the continued unity and solidarity of our judo family. Thank you also to the Austrian Minister of Sports and to the Upper Austria authorities. Without their support, nothing would have been possible.
Our team from Judo Austria worked very hard to organise this grand prix. We have 250 volunteers from the successful Upper Austria region to help with everything.
I also want to say a few words about our dear Sabrina. She is not only the greatest ambassador of our sport but she will also compete this weekend. I tried to make her change her mind about it, but in the end, it has been amazing to see her participate in 2005 in Leonding and now she will be participating as a farewell competition to mark her incredible career."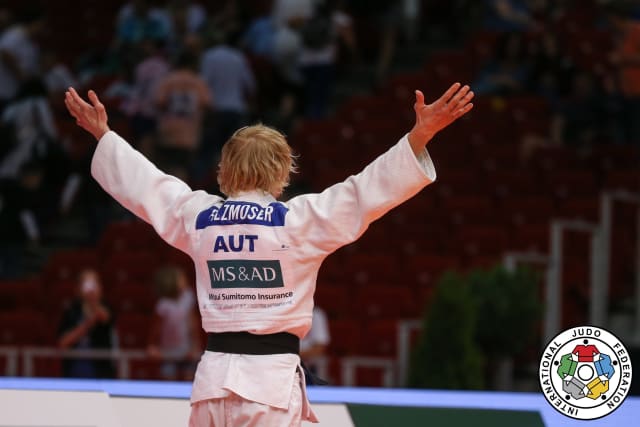 With the welcome delivered it was then down to Mr Lascau to offer a few words about the excellent standard of referees travelling to Austria, before Mr Barta then conducted the draw procedure.
The diversity of our sport continues to be of note, with 72 nations present, representing all 5 of our continental unions. There are world and Olympic medallists, up and coming stars from the younger categories and a whole host of local heroes from Austria and neighbouring countries.
The first 'hajime' will sound at 9am sharp on day 1 and then at 10am for the subsequent two days and all the action can be followed on JudoTV.com.