On 5th July USA Judo announced its athlete and staff nominations for the Tokyo 2020 United States Olympic and Paralympic Teams. While all eyes are focused on Tokyo 2020 and already a little further on towards Paris 2024, the US team for sure is already thinking about the following Olympic cycle, that will end in Los Angeles 2028. There are still many years to go, but following in the footsteps of great champions such as Kayla Harrison, Marti Malloy and Travis Stevens, just to name the most recent ones, a new US team is in the making.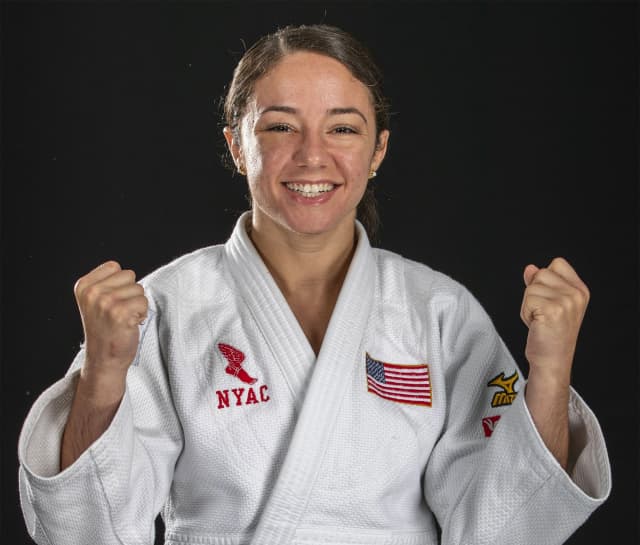 Olympic Games
Following a three-year long Olympic qualification period, on 22nd June 2021, the International Judo Federation released the final ranking list, which saw 2016 U.S. Olympians Angelica Delgado and Colton Brown secure their entry into the Tokyo 2020 Olympic Games, to compete at -52kg and -90kg respectively. 
Upon the conclusion of the IJF's initial Olympic invitation, the confirmation and reallocation process saw USA Judo receive two additional Olympic invitations, for Nefeli Papadakis at -78kg and Nina Cutro-Kelly at +78kg, bringing the Tokyo 2020 U.S. Olympic judo team to four. Coaches for the team will be Johnny Prado and Justin Flores. 
Women: -52kg; Angelica Delgado -78kg; Nefeli Papadakis +78kg; Nina Cutro-Kelly 
Men: -90kg; Colton Brown
The Tokyo 2020 Olympic judo tournament will take place 24th - 31st July 2021 at the Nippon Budokan in Tokyo, Japan 
Paralympic Games
A few weeks after the Olympic judo event, Tokyo 2020 will also host the Paralympic judo tournament, remaining firmly planted in the Nippon Budokan. Three USA Judo visually impaired athletes earned the right to represent their country, based on their final ranking in the International Blind Sports Federation Tokyo 2020 Paralympic ranking list. Leading the team will be 2016 U.S. Paralympian Ben Goodrich, competing at -100kg. Goodrich will be joined by Maria Liana Mutia (-63kg) and Robert Tanaka (-66kg).
The team will be coached by Heidi Moore and her husband Stephen Scott Moore, a three-time Paralympic medallist (2000 Gold, 1996 Bronze and 2004 Bronze). Marc Vink will serve as Team Leader.
Women: -63kg; Maria Liana Mutia
Men: -66kg; Robert Tanaka  -100kg; Ben Goodrich
The Tokyo 2020 Paralympic judo tournament will take place 27th - 29th August 2021.