While Turkey won three categories on day 1, the Brazilian team brought their A game on day two of the Antalya GP. With six gold medals, they topped the medal table this weekend.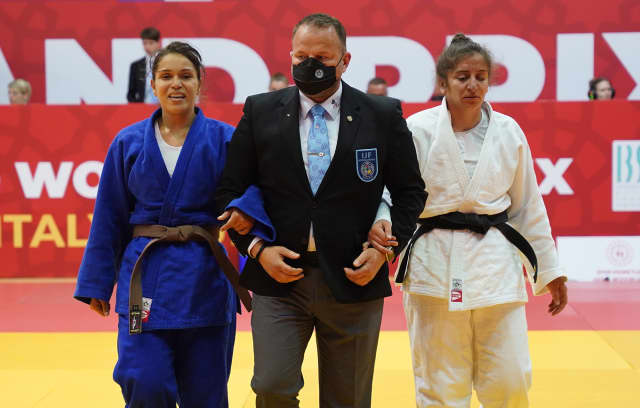 Headcoach Jaime Roberto Bragança explains the success of the Brazilian team, "In Brazil, we invest a lot in Paralympic judo and in blind sports in general. There are many schools for visually impaired children and youngsters and they have judo on their programmes. One week per month we come together in Sao Paolo to train together at the Paralympic Sports Centre."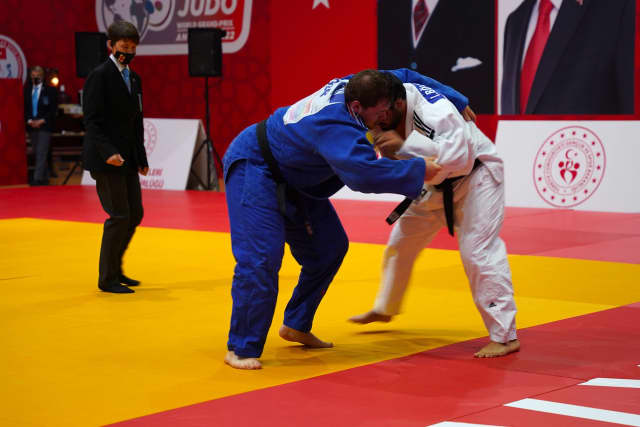 Another explanation of their success comes from the separation of the categories. The -70kg category is a good example, with both gold medal winners coming from Brazil. One of these gold medallists is current Paralympic champion Alana Maldonado. She is very happy to be back on the mat in Turkey, "I think it's a very good thing that they made a split between J1 and J2 athletes. It makes the competition a lot more honest," says the J2 athlete. She continues, "It is my first competition after the Paralympic Games and I am pleased with the result. I feel like I am improving each time and I look forward to this Paralympic cycle."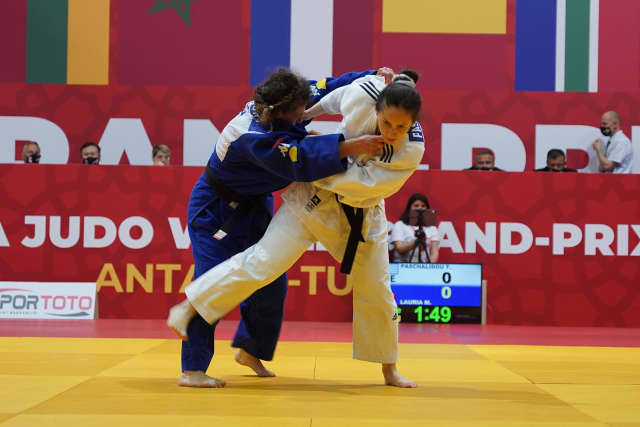 Additional Highlights
Wilians Araujo of Brazil was on top of his game, winning all his contests today in the J1 +90kg category. In the final it was Jason Grandry (FRA) who was working towards securing a hold down, but a quick reaction from Araujo ended in a perfectly executed arm lock forcing the Frenchman to tap out.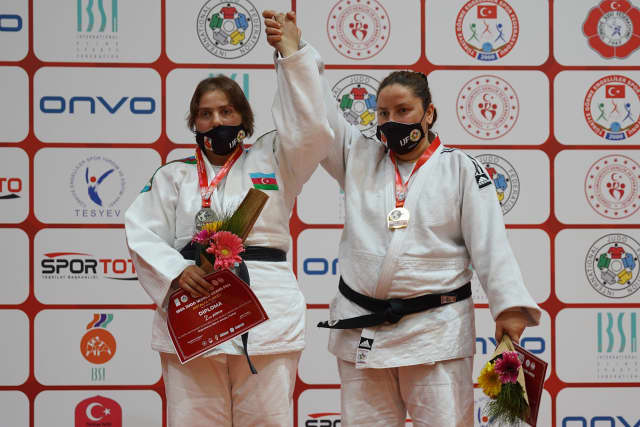 The J2 -90kg group was another category packed with action. Evan Molloy (GBR)  impressed with attractive judo in his new weight category. The former -81kg athlete, showed that he will be one to watch for this Paralympic cycle. Today, he won his first grand prix medal by beating Nathan Petit of France with a shime-waza. Zhanbota Amanzhol (KAZ) proved to be the strongest in this category by beating Galymzhan Smagululy in an all Kazakh final.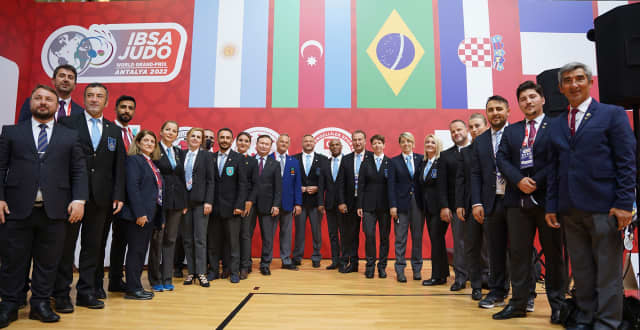 Brenda Souza De Freitas (BRA) stepped out of Maldonado's shadow today. The J1 -70kg athlete benefited from the split of the classifications. She is an athlete with high scoring ability and explosive moves and is nominating herself to be the new queen of this new category.
Results
J1 -90 kg
1. SILVA, Arthur BRA
2. BICER, Gokhan TUR
3. ABDIEV, Turgun UZB
3. TEODORI, Valerio Romano ITA
J1 +90 kg
1. ARAUJO, Wilians BRA
2. GRANDRY, Jason FRA
3. KNEGT, Daniel NED
3. TASTAN, Onur TUR
5. NORMUMINOV, Azizbek UZB
5. PAPACHRISTOS, Theoklitos GRE
7. KAYA, Sadik TUR
7. NURMATOV, Evgenii KGZ
J2 -90 kg
1. AMANZHOL, Zhanbota KAZ
2. SMAGULULY, Galymzhan KAZ
3. IRISBEKOV, Otabek UZB
3. MOLLOY, Evan GBR
5. PETIT, Nathan FRA
5. SULTANOV, Saleh AZE
7. CANNIZZARO, Simone ITA
7. JOUBERT, Jacque RSA
J2 +90 kg
1. BOLUKBASI, Ibrahim TUR
2. HODGSON, Jack GBR
3. BUGENBAYEV, Dulat KAZ
J1 -70 kg
1. SOUZA DE FREITAS, Brenda BRA
2. TASKIN, Esmer TUR
3. BOGGIANO, Nadia Agostina ARG
3. PASCHALIDOU, Theodora GRE
5. ABDUSAMATOVA, Mukharramkhon UZB
5. LAURIA, Matilde ITA
J1 +70 kg
1. AKIN GUNES, Nazan TUR
2. ISMIYEVA, Khatira AZE
J2 -70 kg
1. MALDONADO, Alana BRA
2. IMAMVERDIYEVA, Aysel AZE
J2 +70 kg
1. SILVA, Rebeca BRA
2. LEZE, Prescillia FRA
The next IBSA event will take place in Kazakhstan - Nur Sultan on 28-20 May