With more than 200 national federations already members of the International Judo Federation, we can easily say that judo is present all over the world, in every corner of our planet. With millions of people practising our sport, we can confirm that judo is widely spread and we can know that sport has the capacity to change the lives of those who embrace it. Still, there are some territories to be accessed.
For a few years, São Tomé and Príncipe has been one of those places where the sport has settled. This beautiful country, located in the Gulf of Guinea, has a young population, full of dreams, and displays along its coastline pristine beaches surrounded by lush green forests. André Rosa is the happy new president of the young judo federation. We met him and he explained his vision for the years to come.
"Judo was introduced in 2014 by Milné Seabra, a Santomean coach who learnt judo in Cuba during the 3 years he spent there studying physical education and sports. When he came back home, he had the drive to start the first judo school in São Tomé and Príncipe, called Academia de Judo de São Tomé.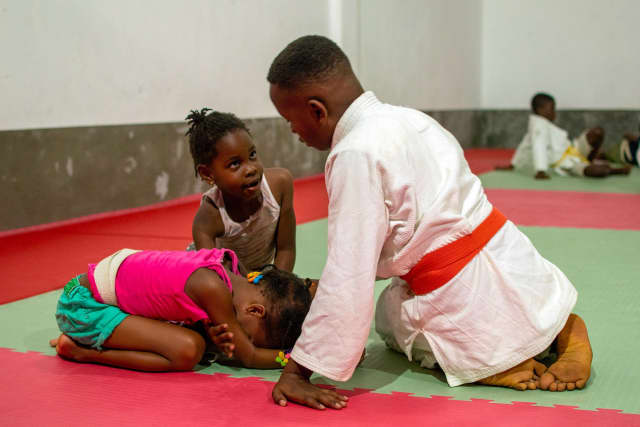 In 2016 I came to live on Príncipe Island to implement a new judo school named Judo Global. I am Portuguese by heritage, having a degree in physical education and sports in Lisbon. I also have the EJU level 4 coaching qualification from Cambridge and came for the first time to São Tomé and Príncipe in 2011 as a volunteer. Since 2016 we kept working together with the school in São Tomé, despite the challenge of being two separate islands. Our school started to grow and we organised 13 judo competitions. The National Olympic Committee recognised our organisation as the national federation.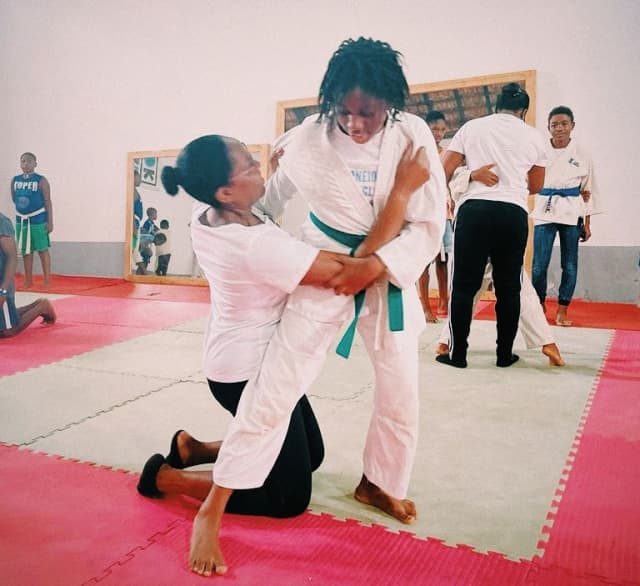 Nowadays we have three training centres:
1 - Judo Global Headquarters (Príncipe Island), where the average number of students per month is around 100. There are three classes, divided by age groups (4 to 8 years old, 8 to 11 years old and over 12).
2 - Academia de Judo de São Tomé (São Tomé island), where there is one class for people over 6 years old and an average of 40 students per month.
3 - Escola Portuguesa de STP (São Tomé Island), where judo is offered by the school to the primary school students. There are 161 students in 8 classes, divided by the school classes.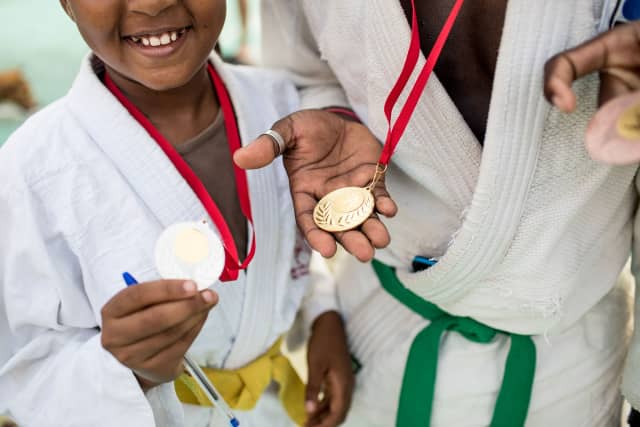 After the first years, when we concentrated on launching the activity, the Judo Global STP Association was officially created in October 2021 and recognised by the NOC as the national federation in April 2022. We then started the process of becoming an IJF member and we were honoured to achieve this in August 2022. So since August this year, we are part of the big global judo family.
We strongly believe that judo was created as a tool to develop better people for society by practising the principles of Seiryuko Zenyo and Jita Kyoei. Our federation follows this philosophy, passed to us by Jigoro Kano. We believe that judo competition and international medals' true value is in the development of the physical, mental and moral side of the judoka. By this we mean that all people, with talent for judo competition or not, are valuable within judo, when focused on their self-development. Through this they can achieve having better health and they can master new mental skills such as goal-setting and decision-making, becoming better people for society.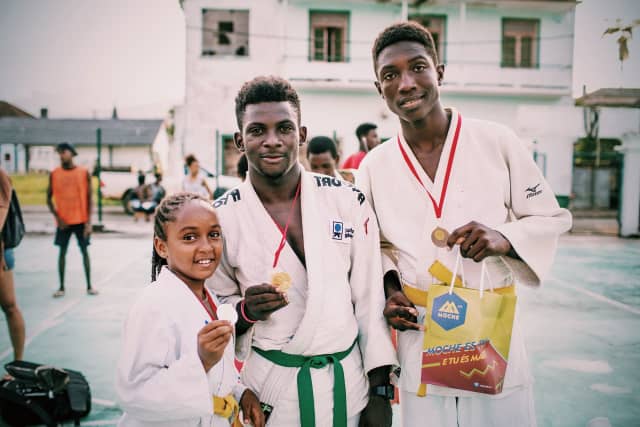 Our vision is for judo to be seen in São Tomé and Príncipe as a tool for self-development, which can help improve our society, promoting equity, excellence and justice.
As an individual, judo is my true passion. My father is a judo coach as well and he is my greatest role model. Since I was born, I have been attending judo classes and judo competitions. I like judo as a sport, I think it is really fun, but when taking this layer out I find that it was probably the main thing responsible for shaping my personality towards being the person I am today.
Going back to the development of the federation, we have the support of the NOC, the IJF, the government of the Autonomous Region of Príncipe, as well as private companies which support our activities. With this strong commitment from every stakeholder, we organise three competitions a year including the National Championship. Since 2017 we have organised 14 competitions.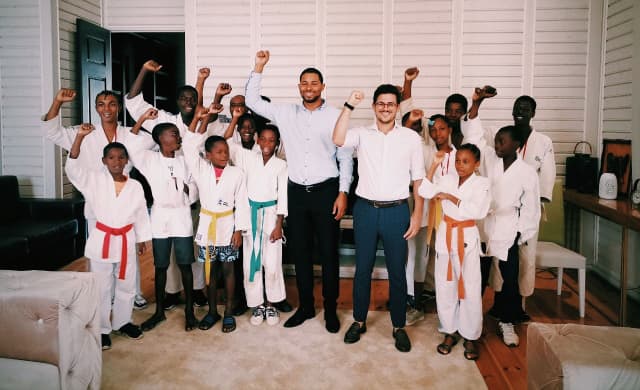 For all of us, it is a great honour to represent our country in the international judo scene. This is only possible being a member of the IJF. The IJF offers opportunities for the judo practitioners to develop their knowledge, their access to international competitions and they promote coaching, refereeing and hold event organisation seminars.
We are still facing challenges. As an island country, the cost of importation and exportation is high and equipment is difficult to get. We need more tatami to improve the training conditions, for instance. We also want to represent STP in international competitions in 2023, but we have a lack of ressources for that."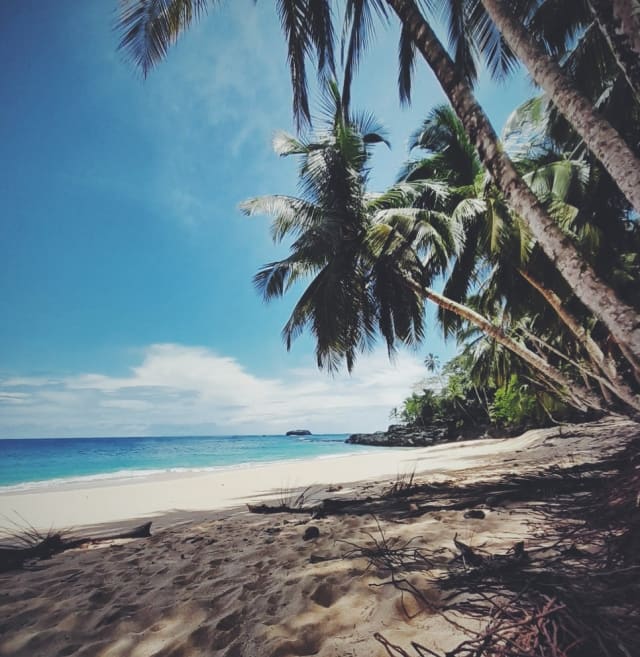 There is no doubt that even if judo is quite young in São Tomé and Príncipe, it is already well established under the leadership of André and his young team. This is always how things begin: a few people who believe in the values that judo carries and who are willing, despite challenges, make the sport grow. We wish them good luck and we are convinced that sooner or later, São Tomé and Príncipe will become stronger and known on the international judo scene. More and more young children will enjoy judo, while acting according to its principles. We welcome the São Tomé and Príncipe Judo Federation!