"Olympism is a philosophy of life, exalting and combining in a balanced whole the qualities of body, will and mind. Blending sport with culture and education, Olympism seeks to create a way of life based on the joy of effort, the educational value of good example, social responsibility and respect for universal fundamental ethical principles." ~ Pierre De Coubertin, founder of the modern Olympic Movement.
So what does it all mean to you? We hear many phrases in increased frequency as each Olympic Games arrives and leaves. There is talk of Olympic dreams, fulfilling lifelong ambitions, being proud to represent our countries at the highest level of sporting excellence. We also hear much of the effort it takes to get there, the sacrifice, the difficult choices, the setbacks, the injuries and yet many thousands of athletes make the choice to aim at the Olympic Games, no matter how challenging the path may be.
Volunteers and organisers will uproot their lives for days or even months, to be part of the Olympic environment, to contribute and to be able to digest the memories and new friendships. Why?
What do the Olympic Games and the Olympic values of excellence, respect and friendship mean to us?
Elisabetta Fratini: IJF IT Team -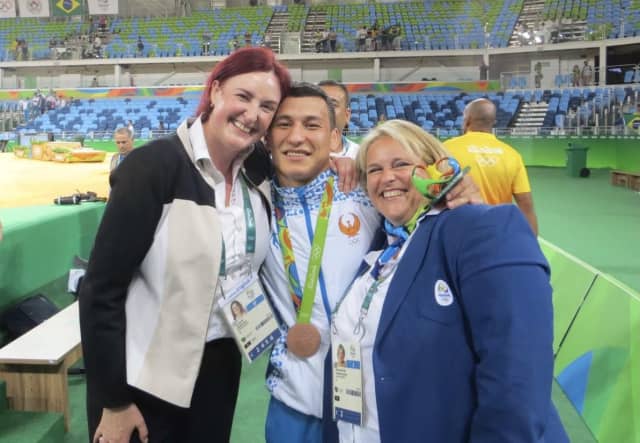 "I have loved the Olympic Games since forever! They have been in my dreams since I was a child. I'm excited to be part of the event. I have had the chance to follow the athletes throughout their road to Tokyo, feeling their hopes, seeing their good and bad moments.
The Olympic values are part of my DNA. In our shared crises it is made even more special. It has become such a fantastic goal to focus on during the pandemic.
From another perspective, it is interesting to know how the big machine works, behind the scenes. It is a part that most people can not even imagine, so it's great to see and understand so many different aspects of it."
Tamerlan Bashaev (RJF): European champion, making his Olympic debut in Tokyo -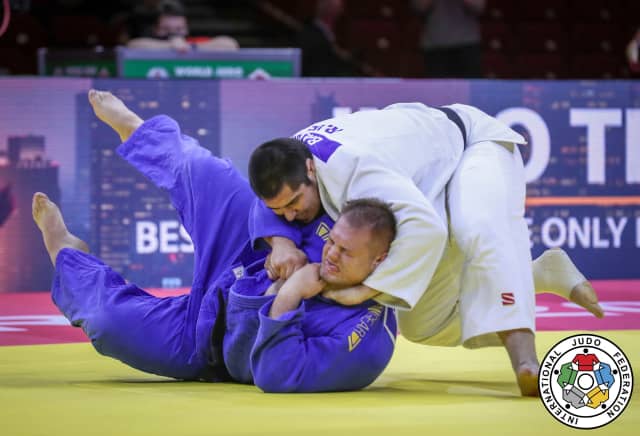 "I think it's an international festival of sport, giving one of the most important things to people: hope! I like that I have the chance to give hope and happiness to the all judo fans. The Olympic Games was my goal for the longest time and it finally came true, so I'm going to make the most of this competition and try to have fun!"
Pedro Lasuen: IJF Media Team -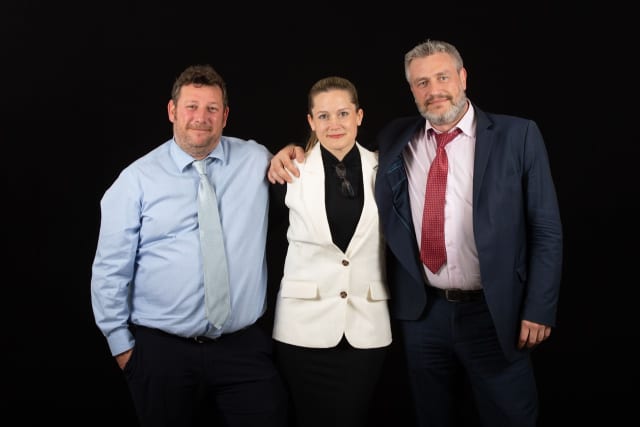 "It is an interesting question because, in my case, the Games have not always been synonymous with joy. For many years I had to cover the Olympics for a news network, as head of sports. Those three weeks of summer, or winter, meant a mountain of work, a lot of stress, few hours of sleep and a payroll just to make ends meet.
The best memories are older, from when I was a child. The Olympic Games were the guarantee of seeing new things, unknown sports and, as I understood later, of making sport a patriotic exercise outside of any ideology. Today I would say that they are a mixture of entertainment and professional work. It's a good balance.
When it comes to values, theory is always more consistent than practice. They are values ​​that I share and try to apply but it is not easy, even less in this world. There is much to do and much to improve. If the Games contribute in that sense, so much the better. Otherwise, I am left with the passion and happiness of the athletes who participate and the sincerity of their tears when they win and especially when they lose.
So yes, I believe Olympic Games are necessary but it has to be more than sport. It has to be part of an education system to make this world a better place, otherwise it doesn't make sense to have values."
Neil Adams (GBR): world champion, Olympic medallist, IJF Commentator and Referee Supervisor -
"For me the Olympic values of excellence, friendship and respect are the key elements of the Olympic movement. It brings cultures from all over the world together, striving for sporting excellence and creates lifelong friendships."
Fabio Basile (ITA): Rio 2016 Olympic champion -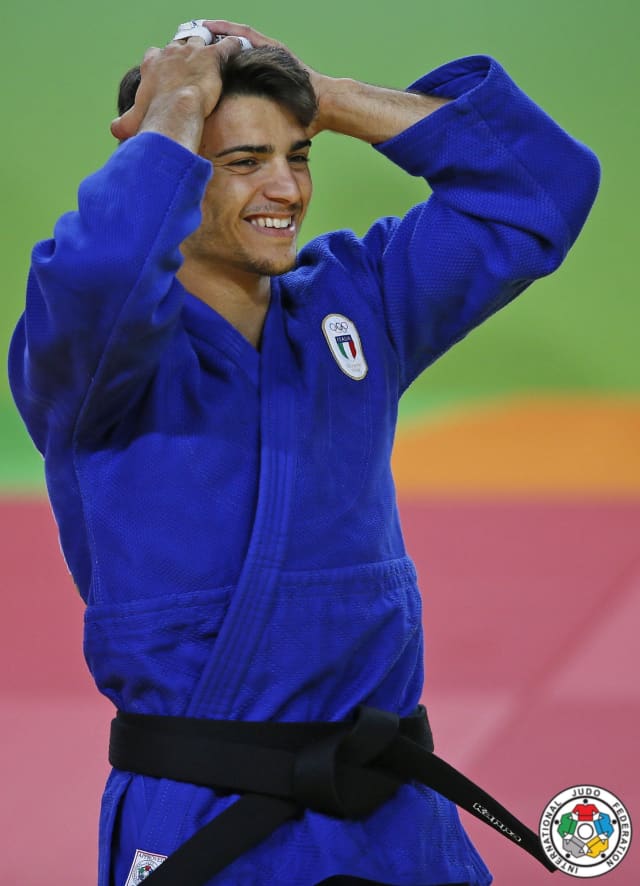 "The Olympics, for me, are every sacrifice, every drop of sweat, every pain I've had since I was little; it is everything! The Games are everything to me. It is so clear that sport improves the world and saves lives."
Evgeny Rakhlin (RUS): Olympic referee -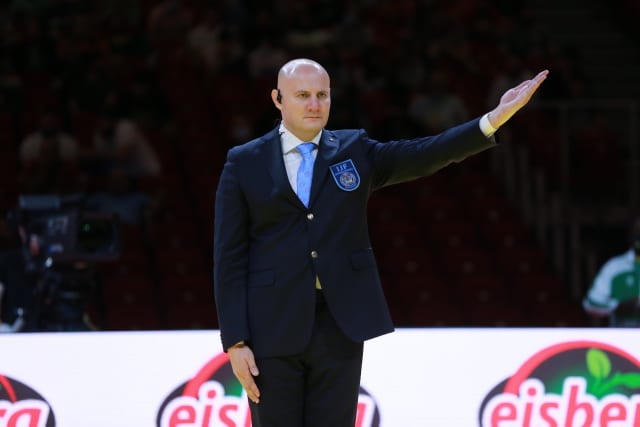 "Judo values and Olympic values are very close and among them, respect is most important for me. At this moment the Olympic Games is the biggest mountain one can climb, so I am happy to be among the strongest people of the world!"
Robert Eriksson (SWE): Head Judo Coach of Sweden -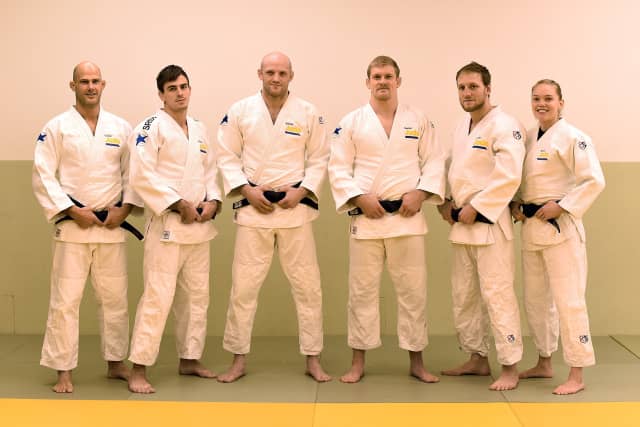 "For me the Olympic Games is all about the journey, how something starts with a dream and with all the motivation, hard work and results you finally get the chance to prove yourself against the best in the world, to represent your country at the biggest event in the world.
It is the catalyst that pushes us to work together for something for a long time and to always try to become better, both in sport and in life."
Maria Portela (BRA): soon to be a 3-time Olympian -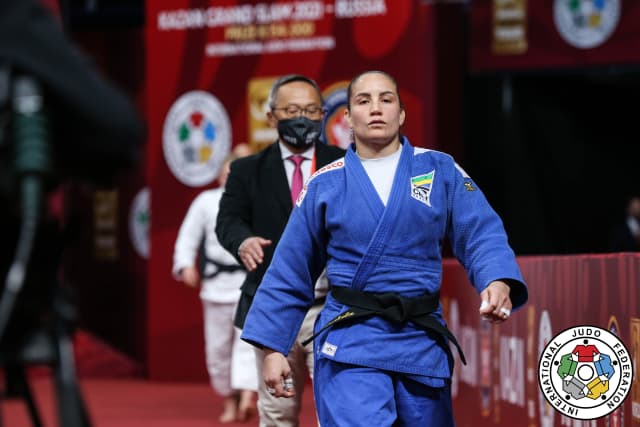 "The Olympic Games, at this moment, means hope for me, after some really challenging moments through the pandemic. Having the opportunity to do what I love and achieve my goals is very special. I am grateful to everyone involved for allowing me to experience this Olympic spirit again."
Nuno Delgado (POR): Olympic bronze medallist in Sydney 2000 -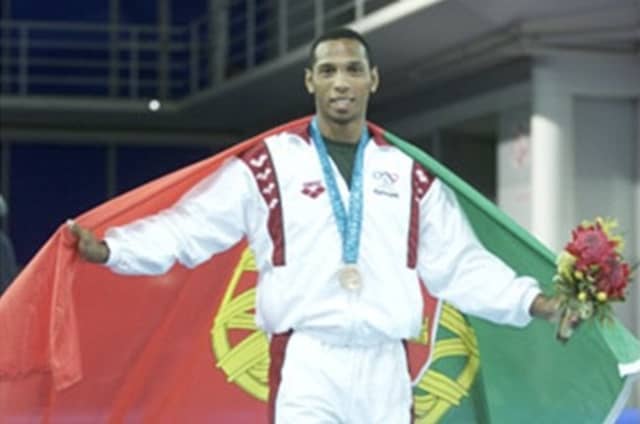 "The Olympic Games are a dream come true because it's a competitive and social event that unites the best in the world to celebrate peace! The values of friendship, excellence and respect speak for themselves and are an example of the way sport teaches for life, not just for a sporting career."
Members of the organising team, athletes, referees, commentators, coaches, Olympic champions, all are agreed, without exception. Pierre de Coubertin said it so succinctly 125 years ago, at the rebirth of the Olympics and his words have no less meaning today; in fact, they are so inextricably linked to the core values of judo, that for us, for the judo community, the Olympic Games represent the finest, most concentrated essence of what we try to achieve throughout our lives, way beyond the Olympics.