On 28th October 2022, in a hall of the Martyrs Stadium that was transformed into a dojo, more than 80 judoka met at the initiative of the Master Association. The organisation brings together more than 300 judoka, black belts, who have stopped competing but wish to remain active on and off the tatami.
This gathering allowed the President of the coordination committee of the FENACOJU, Nicolas Lianza, to deliver messages of unity and hope for Congolese judo. The theme proposed this year by the International Judo Federation 'Inclusion: uniting the judo family' took on its full meaning in a period of renewal for judo in the region. In this country of more than 80 million inhabitants, with an area four times the size of France, judo is a reality, with the number of practitioners estimated at more than 50,000, divided into 150 clubs.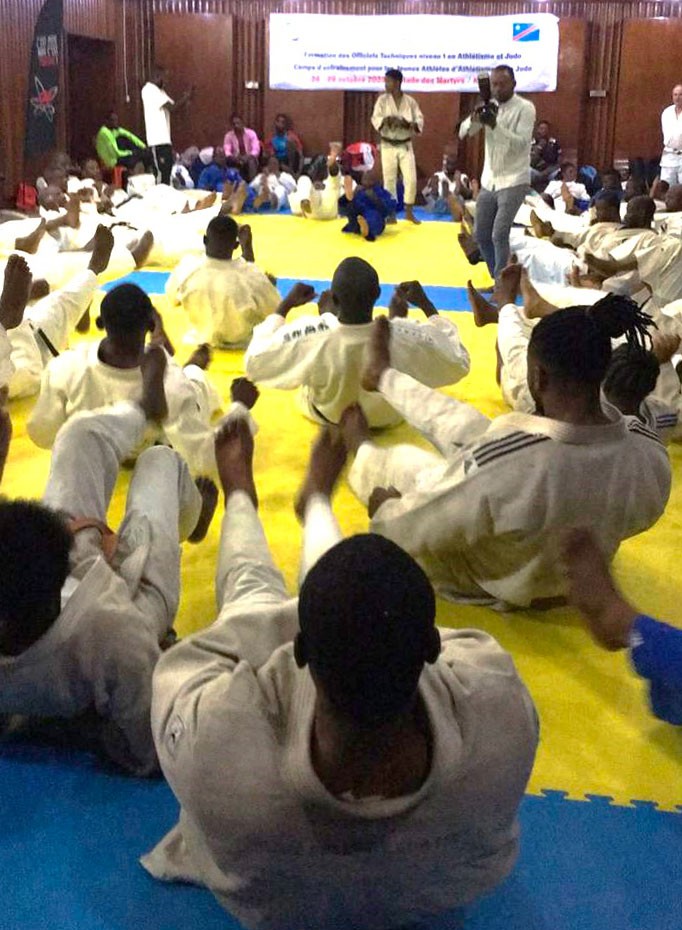 The Democratic Republic of Congo will organise the next Francophone Games in Kinshasa in August 2023. Judo is one of the disciplines selected. In order to prepare this event in the best conditions, two courses, one for sport matters, the other concentrating on administration, took place during the World Judo Day period. Supervision was provided by Youssouf Abdourahmane (AJU Sports Director) and Michel Huet (IJF General Secretariat).
Happy World Judo Day in DRC!